Scottish Premiership:
Matchday 22
Hearts
Celtic 3-2 Hearts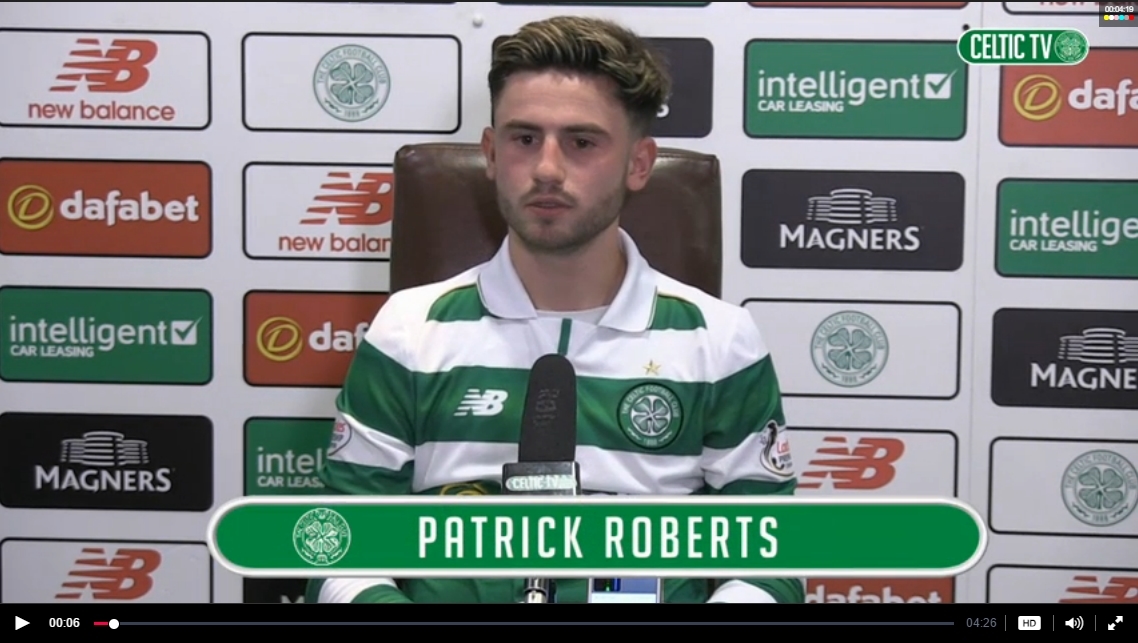 Patrick Roberts
on 28 Jan 17:25
Hearts post match media conference.
"Another good afternoon for you!?"
"yeah, it was a nice afternoon, the sun was out and we played great, Hearts gave us a scare but we played well enough to survive, it was a good three points."
"You had another great day today by scoring and making an assist, how do you feel your performance has been in the past few months."
"It has been great I have been able to contribute to this club and being able to score many times this season feels good."
:Do you think having Brendan Rodgers as your manager helps at all?"
"Yeah, absolutely he has, Brendan is one of the best managers around and knows how to get the best out of his players, it has been a joy to work with him this season."
"Has Brendan came to you about a permanent transfer or an extension on the loan?"
"We have been talking and I am really enjoying my time here but it is still too soon to make a decision."
"With four goals this month do you feel the winter break helped?"
"Totally, it was nice to take some time off and relax especially after the hectic December with nine matches."
"Finally, are you ready for the PSG match?"
"As best as I can be, PSG are a great team and this will be a tough result but we will be fighting until the final whistle in the second leg."