Arsenal - Road to glory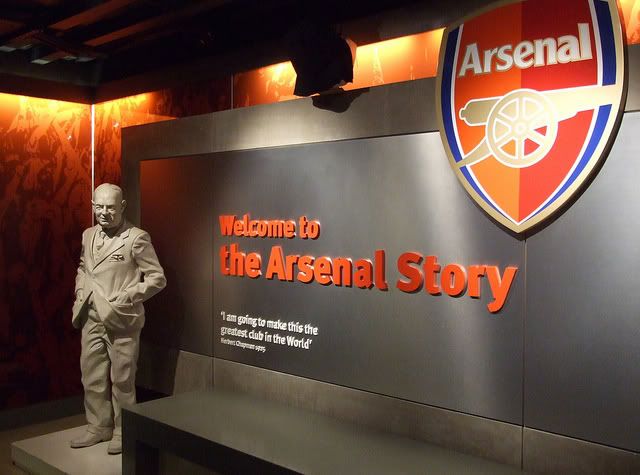 Hi everyone,
I've now decided to write a little about my progress and road ahead, have now gotten into the 2nd season and doing quite well, but first I'm gonna go trough my first season.
Wasn't very active on the transfer market in my own opinion, but did end up with 2 players and getting rid of some i felt was no use for the club, a little overview here: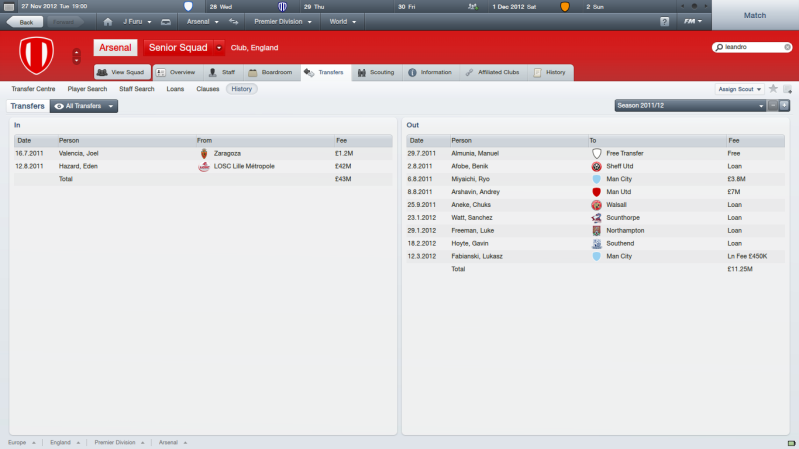 I've used a tactic that i found that was called "Play like Arsenal". Gotta say i like this one very much, it gives a flowing game with passes and inside forwards going in the middle creating havoc. you can check it out yourself here:
Play Like Arsenal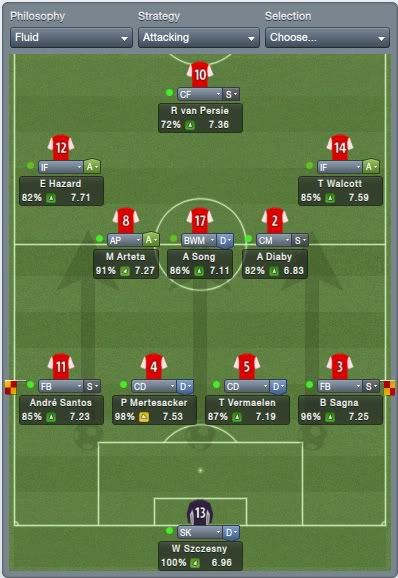 (Screenshot taken in 2nd season, just to show, is the same tactic)
Another point i find very important is the training regiment, even tho the the standard training in this game isnt very bad i always look for new ones, not very good at setting this up myself so i go out and i find one out on the world wide web. you can find it here:
Training Schedule
When it comes to coches I have switched out many of those too, are too many to list here so if there is someone who is really, really interested you can give me a shout.
now to the real part, how did i do in the first season with Arsenal? Not too bad i would say myself, didnt preform as well as I hoped in the PL, but being the first season and running off with 2 trophies it can't be called a bad season.
the final league table ended up like this:

When it comes to the cups, i managed to win the Champions League(or Champions Cup as it's called in the game), winning a thriller over Real madrid 2-3 in overtime.
Other games in CL:
Also did well in the FA-cup final,winning 0-2 over Everton
Other matches: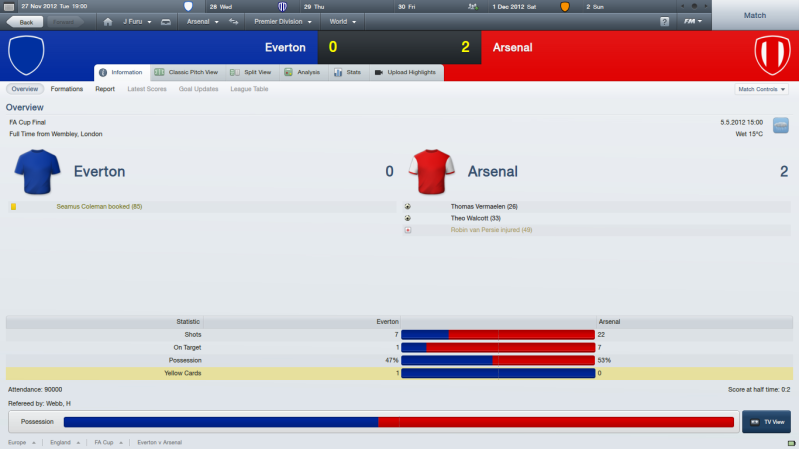 Lost the league cup in the 4th round against Watford on penalties witch is a terrible result, but is how it is.
Will come with more, comments are very much appriciated, even tips will be concidered.
Untill Next time.