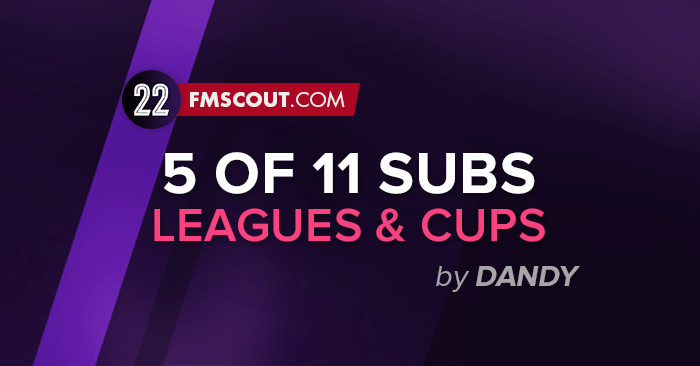 Leagues collection created by me.
5 of 11 substitutes in all national leagues and cups
V1.2
*Added France (1 & 2 Division activated)
*Added Netherlands
* Added Belgium
V1.1
* Add Argentina
For versions 22.1 22.2 I am only going to create scenarios for the most important leagues.
The rest of the countries will be for the last version of this year. 22.3 or 22.4.
Currently, France (lvl 3). and Portugal need official arrangements.
When it is possible to edit, I will upload them.
Recommended add-on:
International cups (Europe & South America)
5 out of 12 subs for all UEFA Competitions and more
Created by
waxon-waxoff
List:

France + No foreign players limit (National French not activated) require an official fix.

Netherlands

Belgium + No foreign players limit

Argentina + No foreign players limit

England + No Brexit + No foreign players limit

Germany

Italy + No foreign players limit

Spain + No foreign players limit
Recommend addon:
No Borders 22