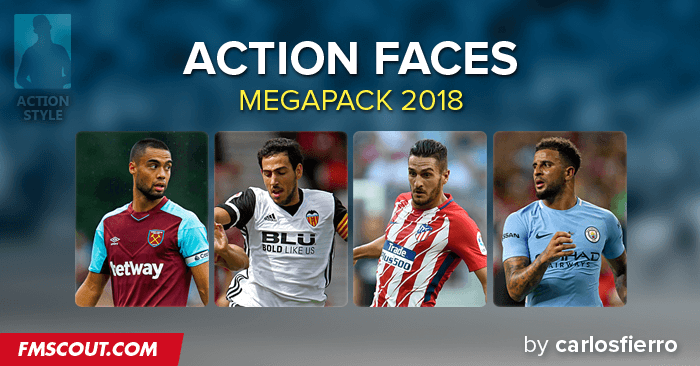 Welcome to my 2017-18 season facepack.
This is no longer being updated.
What you get: English professional leagues, Italy to Serie B, France Ligue 1, Germany's Bundesliga 1,2 and some 3 Liga, Portugal's premier division, Spain's La Liga, Dutch and Belgian premiers, Denmark, Norway, Sweden, Brazil, Argentina and Mexico top leagues, South African premier, Scottish fitba plus many more...

How to add this facepack to FM18
Download the .zip archive and use a tool such as 7-zip for Windows or The Unarchiver for MacOSX to extract its contents.
Move the extracted folder to:

Regular FM: \Documents\Sports Interactive\Football Manager 2018\graphics\faces\

FM Touch: \Documents\Sports Interactive\Football Manager Touch 2018\graphics\faces\

Create the folders "graphics" and "faces" if they don't exist.

Open Football Manager 2018 (or Touch) and go to Preferences > Interface.
Click the "Clear Cache" button. Return to the same screen.
Enable "Reload skin when confirming changes in Preferences".
Click the "Reload Skin" button.

There should be a box that pops up saying 'loading image data for the new skin'. Once this is done, the facepack should work in the game.