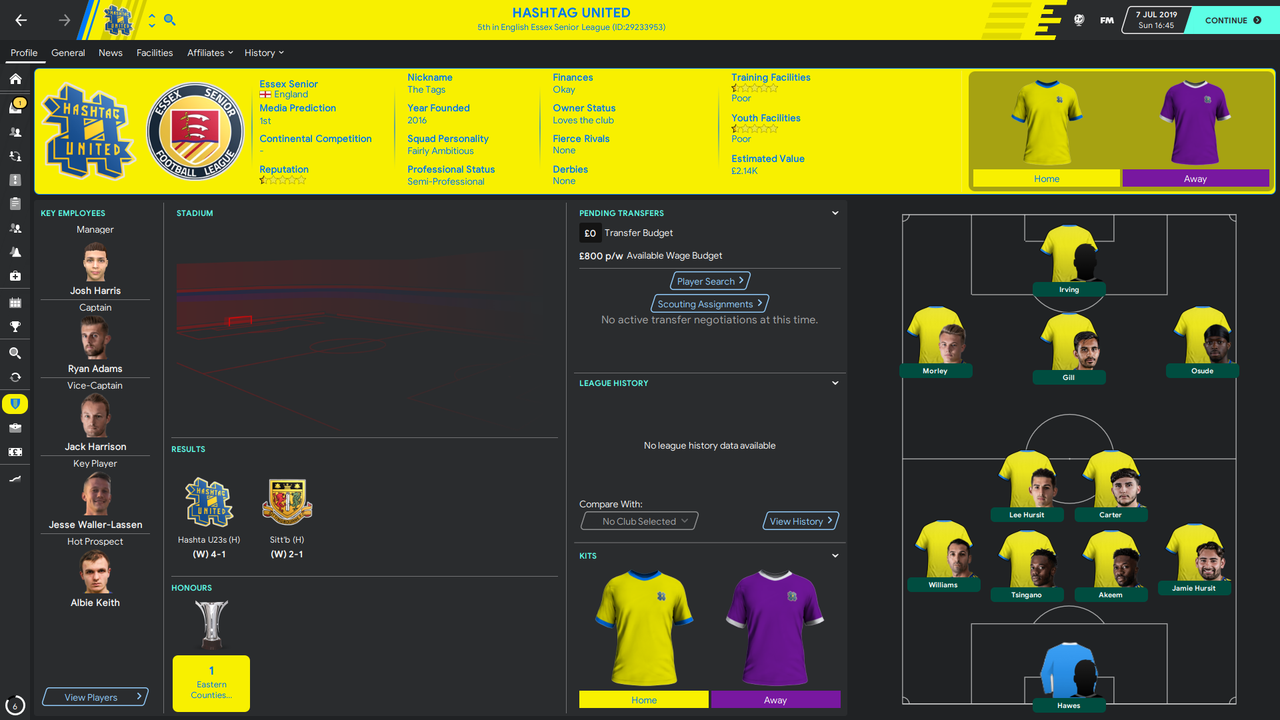 This file will only be playable if you have another editor file that unlocks the lower leagues of England
.
This is my first attempt at creating a editor file for others to use so any feedback and tips to make this better is appreciated.
Play as Hashtag United in the Essex Senior League! All current players (as of November 2019) have been created and added to the team. The download link also includes a facepack for the players and staff of the club. To add these into your game, place the images into your existing facepack folder and copy the code from the config file into the config file of your current facepack. Start a new game and Reload your skin in your preferences and you'll be ready to go!