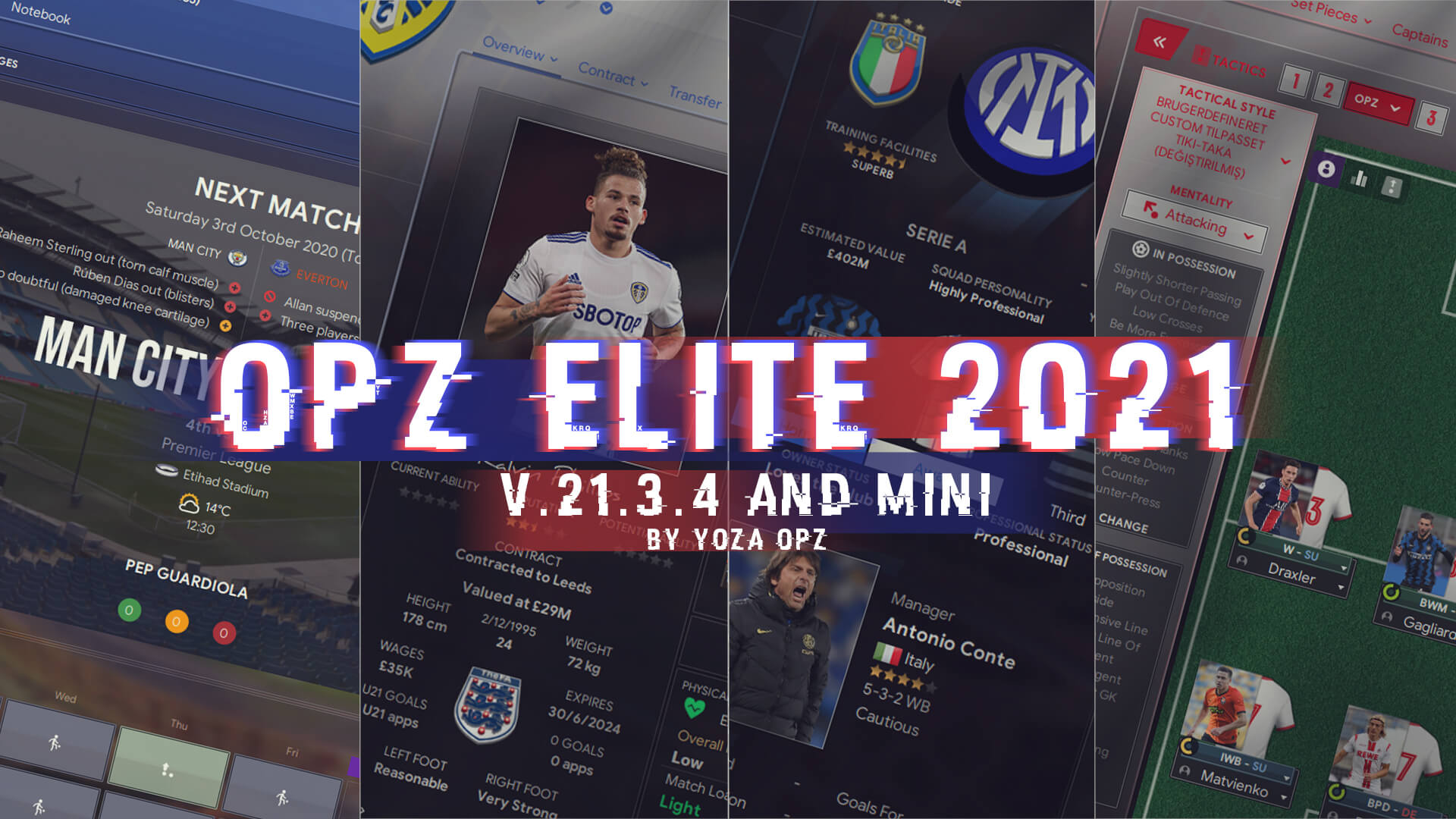 Special Thanks

- Wannachup skin
- michaeltmurrayuk
- FLUT
- CFM
- GZskin
- YACS
- TCS'19
- Heffem
- Teal Twenty
- SSD Gold
- Wozzie Tad & Teal Twenty
- DD2021ST

--------------
v.21.3.5
Blackout version
update pre-match formation
Delete old version befor install new version.
Supported resolutions
1920*1080
I'm not a programmer , I'm a gamer

I can't fix the problem for everyone.

But some problems may be resolved faster. If you include the image in question.

--------------

My Blog

Facepack : https://opzchannel.blogspot.com/2021/01/fm2021-opz-style-elite3-facepack.html (update 3/04/2021 )

FB : https://www.facebook.com/opzchannel/

PayPal Donation : https://www.paypal.me/octopuzz

--------------

Thanks to Stam and everyone for supporting me.
Finally, thank you ,Randall Boese / Kitti Ekthanapakdee / Michał Olszak / Willem-Alexander / Heylen Kevin Cornelius / Eike Thellmann / butleriain
for donations.
New Donations << Si49 >>
.....