FM 2021 FLUT skin dark - Version 9.0
NOW THE SKIN IS TOTALLY COMPATIBLE WITH 1920x1080 SCREEN RESOLUTION AND 4k (windows display settings 200%; game 100%).
YOU SHOULD USE IT IN FULL WINDOWS, ICONS ONLY
Dear all
I'm proud to introduce you the FLUTSKIN (dark version) for FM21.
I would like to thank you all the fans who contacted me in order to know if FLUTSKIN would be released this year and gave me additional motivation to hard work on the skin.
I hope you like and appreciate the work done.
As usual, the FLUTSKIN is completely full of changes when you compare with the default skin.
The Skin pack also includes:
1. "Round country flags", "round continents logos" and default logos specially made in metallic style by
BRIAN-Q
from sourtitoutsi. Those graphics will be displayed in the title bar.
2. Background maps for confederations, also made by
brian-q
. Thank you brian by your great work and for your collaboration!!!
You can download the 2D packs prepared for Flutskin (titlebar and player overview panel). For that you should search for that kits pack elsewhere since the download link in FMScout is down due copyright issues.
However, if you prefer edit your own kits, I also included in the pack a .pdf file explaining how you can edit the kits for Flutskin.
You also can download the
stadiums megapack
and the
citypics
released by DAZS8
(thank you, my friend)
HERE
,
HERE
and
HERE
Main changes in 9.0
- Face pictures included in team squad, team squad tactics, search panel, scouting list panel, staff teams and so on..
- Player overview tweaked (a new physical condition included as default box)
- Small tweaks here and there
- TV Logos included (following the work of Rosek, I included the TV Logos in match panel, line ups panel, league table in match preview and in the match caption displaying when a team score a goal)
Important note regarding TV LOGOS:
Although the default tv logo is the one I use, of course you can easily change it; for that you just have to go to skin/graphics/icons/tv logos. In that folder there is a alt folder with many TV logos. You just have to replace the tv logo.png and the tv
[email protected]
for that one you want. Of course you should rename the new logos as tv logo and tv
[email protected]
You also can use other logos made by you. The procedure to use them is exactly the same. However, I should remember that yo should use logos with the right height. For tv logo you should use 25px and for the @2x you should use 50px.
Main changes in 8.0
- Most of the pink/violet colours removed (thank you Rosek and Evil for your help regarding the skin settings.xml)
- Introdution panel tweaked
- Non player profile tweaked (attributes boxes included)
- Match team talk tweaked (beyond colours changed, big players box/pictures were included)
- Tactics Squad tweaked (conditions/match preparation included and also popup changed)
- Player Popup tweaked
- World panel tweaked
- Assignment tasks panel tweaked
- Some other tweaks here and there
Main changes in 7.0
- New embedded and subtle buttons
- Tactics overview panel tweaked (flags for players nationality on pitch and recent matches analysis button included)
- Player popup panel tweaked (fitness/sharpness in FM20 style and player morale included)
- Players match bar tweaked (colours changed amd fitness/sharpness included)
- Tactics/substitutions panel in match tweaked (fitness/sharpness included as default)
- Team squad panel tweaked (default general information default view with much more information)
- Next opponent overview tweaked (players faces and kits included in opponent line up; player faces included in line ups comparison)
- Next opponent stats pack tweaked
- other tweaks here and there
Main changes in 6.0 version
- New Match Full Review panel
- Match Intro panel tweaked (player faces of substitutes and managers included; team frormation included)
- Match tactics tweaked (player faces included)
- Titlebar tweaked
- Best eleven bug fixed
- Continue button fixed
- New alt for unlock japanese clubs overview (now you have 6 different alt folders)
- Other minor tweaks and bugs fixed
Main changes in 5.0 version
- New match team panel news
- New match mid/halftime panel
- "New" match scoreboard (following the amazing idea of
OPZ
, now team names are coloured according the secondary club colour)
- New pre season report team preview panel (in news item panel)
- Player attrbutes profile panel tweaked
- Match inbetween highlights tweaked (notable events option included)
- New alt for those who experiment problems with a team logo between the kits displayed in player panel (now you have 5 alts available)
- Other tweaks and fixes here and there
Main changes in 4.0 version
- New Match inbetween highlights panel (with much more information panels in drop down arrow, including facilities, heat map, player pictures in team formation and many match player statistics)
- New leagues in focus panel (including 5 tabs for avoid to always have to change the league displayed)
- "New" match scoreboard, including team kits and with background boxes changed)
- Match team talk tweaked and including players pictures
- Tactical meeting tweaked
- Four different alt. files for playing 1. without backgrounds, 2. with scoreboard without team managers, 3. with the player picture on the left of the Player Attributes Panel and 4. with the sidebar coloured according each team colour
- Other small tweaks here and there
Main changes in 3.0 version
- New player attributes panel
- New personal information panel
- New competition roundup panel
- "New" Team overview staff
- New board room panel
- Player comparison panel tweaked
- Player tactics panel tweaked
- Competition fixtures panel tweaked
- Individual Training tweaked
- Medical department overview tweaked
- Team risk assessment panel tweaked
- Titlebar font changed
- Sidebar coloured according clubs colours (as an alt)
Other tweaks here and there
Main changes in 2.2 version
- "New" match scorebaord (now with primary team colours as background colour)
- Player popup tweaked
- Some inbox panels tweaked
- Instant result bug fixed (the information in popup now is okay)
- Match titlebar tweaked
Main changes in 2.1 version
- Compatibility with 1920x1080
- Home manager tweaked
- Some inbox panels tweaked and transparency included
- Bugs reported fixed
Main changes in 2.0 version
New player popup panel
New competition preview panel
New human profile panel
New non player profile
Match scoreboard tweaked (now with the complete team names)
Scout card tweaked (colour changed)
Game processing tweaked (colour of days changed)
Player overview panel tweaked (player pictures box changed and right/left foot included in all three options in the drop down arrow
Manager Home tweaked (top information regrading next game/managers adjusted)
Bugs reported fixed
Main changes in 1.0 version
New club overview
New club general
New nation overview
New nation general overview
New player overview panel (option for attributes with or without background boxes was included; also you have three view options of the player in the drop down arrow)
New news panel
New Team report panel (also various related panels were tweaked, including horizontal view in squad depth)
New training panel
New match titlebar scoreboard (team managers included and also included some new information),
New home manager panel
New Stadium panel
Team tactics tweaked (Player pictures and role/duty icon included)
Match commentary tweaked (the font size was increased)
Match bottom bar tweaked (player pictures included),
Instant result on tactics and also during the match included (the button in the match screen is in the menus on the top right of the screen with an icon IR),
Background/oppacity selector included
Team of the week in inbox panel tweaked (faces and also front and back kit included)
Game processing panel (stadium, fixtures and other information included)
Competition overview panel tweaked (team badges in the fixtures included and showing more players in the stats panel)
Once again I would like to thank you to all FM Fans who support my work and also to all skin makers. A special thank you to
PATRES10
from
fmslovakia
for the 2D default kits (especially tailor-made for FlutSkin).
Also a special thank you to
Michael Murray
since I started editing the match inbetween highlights panel based on his amazing work!!
Also a special thank you for
Rosek
and
Evil-Muffin
from sourtitoutsi and other FM fans (I just highlighted Rosek and Evil since they are all the time available to help the people who like to play with FlutSkin and they are keeping the answers of questions and requests updated; however I thank you all!!!)
One last "thing": some of the screenshots of the skin are not updated (are from previous versions of the skin). Sorry for that but I have not time yet to update the screenshots.
As always FlutSkin is completely free to download and I hope you enjoy it. However, if you want, you can reward my work donating whatever amount you wish. Any small amount is really appreciated.

You can do so by clicking the button down below:
Resolution requirements:
This skin was made to work properly in 3840x2160 (4K with windows display settings 200%) and also 1920x1080 (1080p) full screen mode, sidebar icons only. As a result, some panels won't work properly in other resolutions.
.
Flut Skin Dark - FM21 Preview
Team Report Panel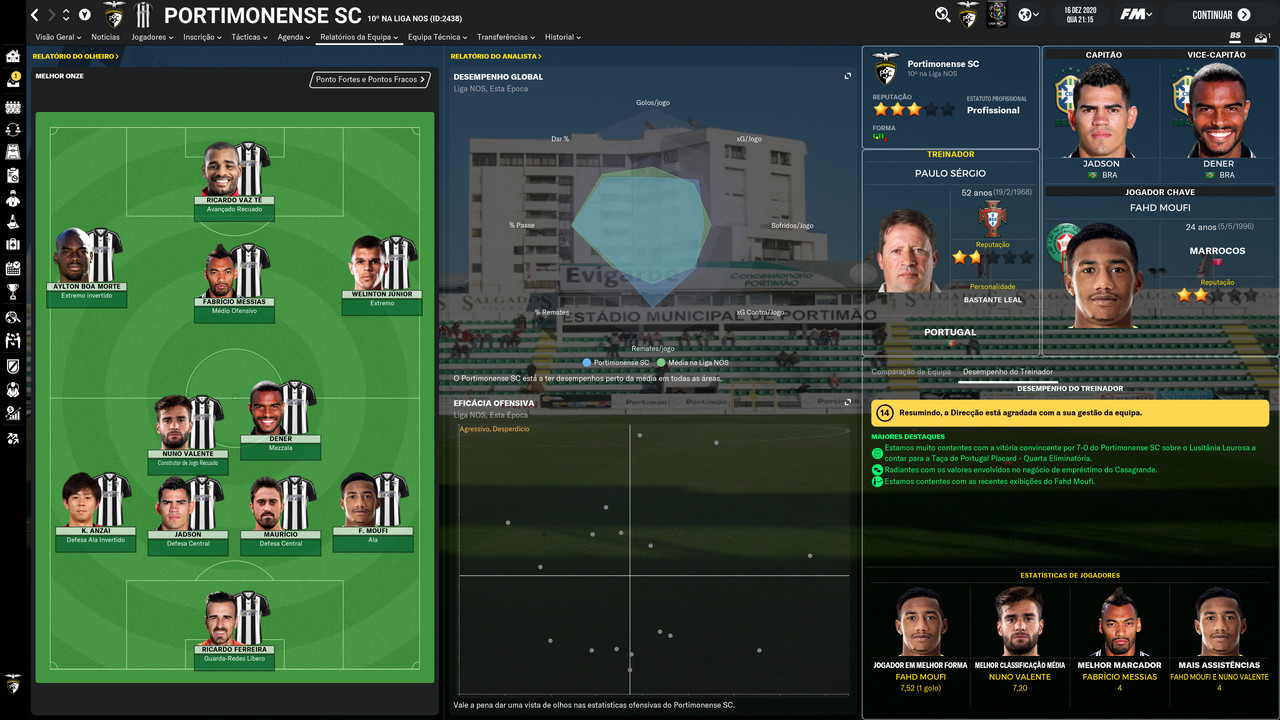 Non player profile panel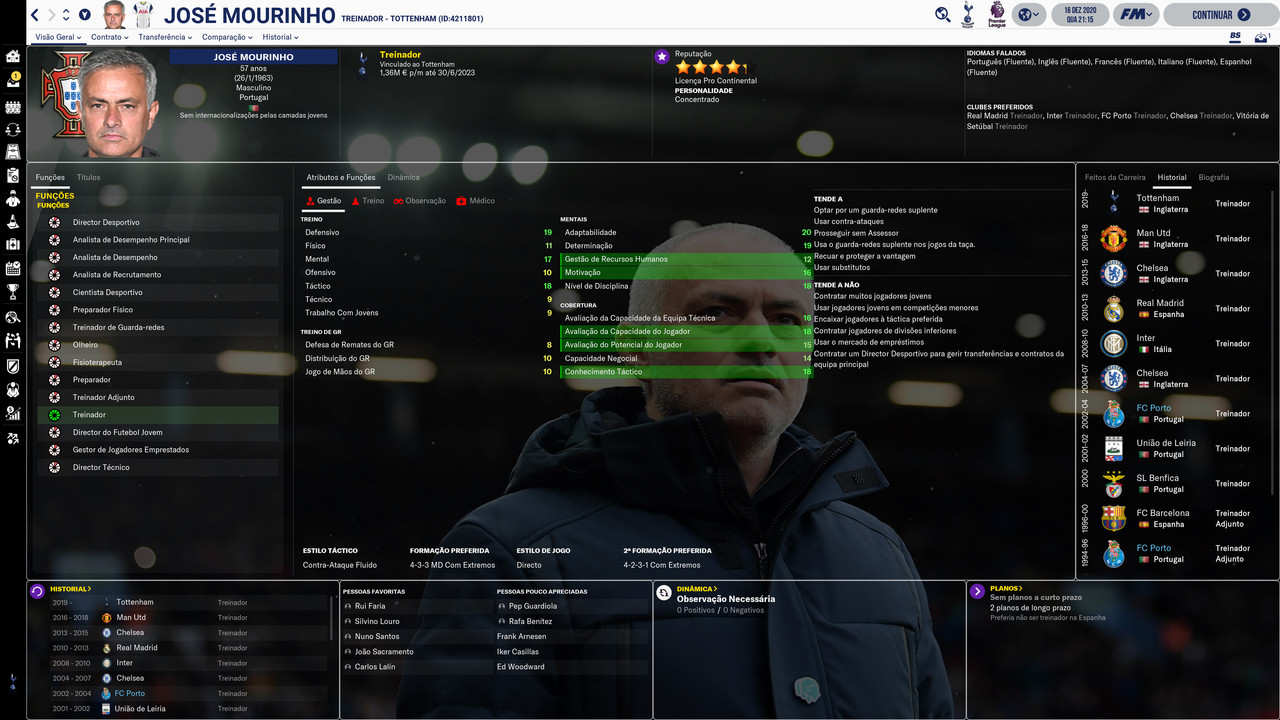 Human Profile Panel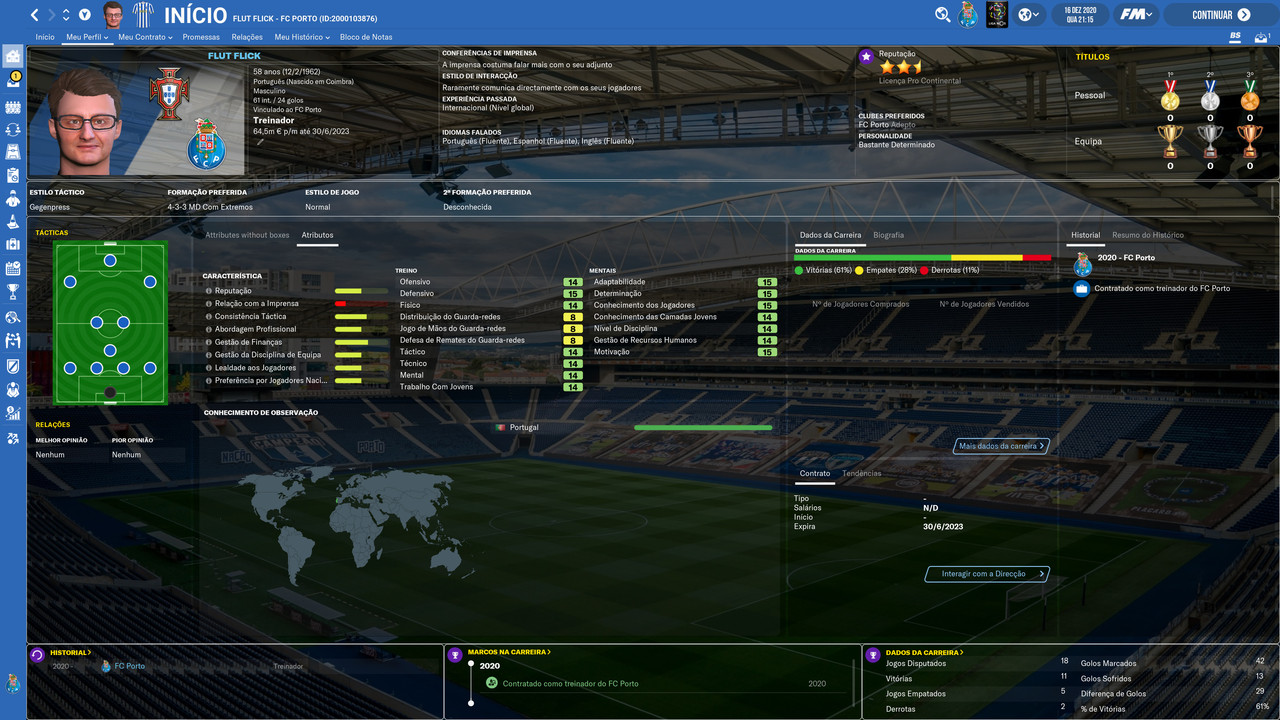 Competition Preview panel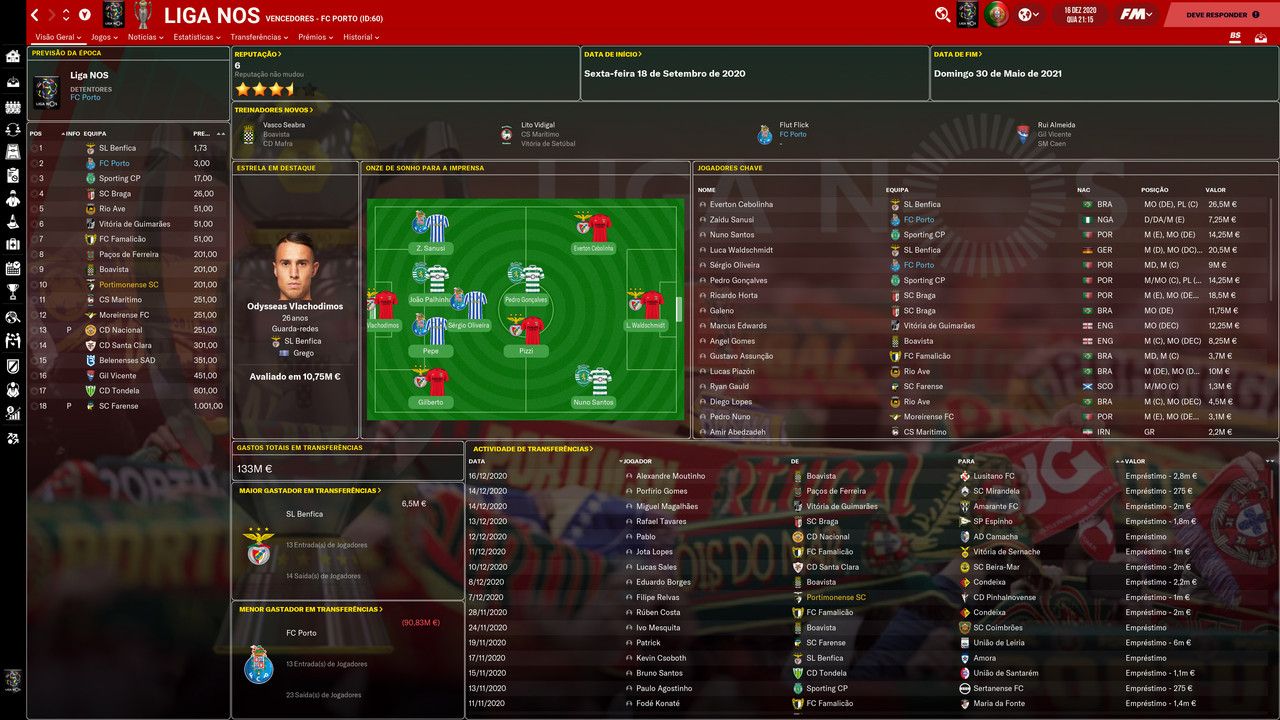 Player overview panel (flut stadium player option)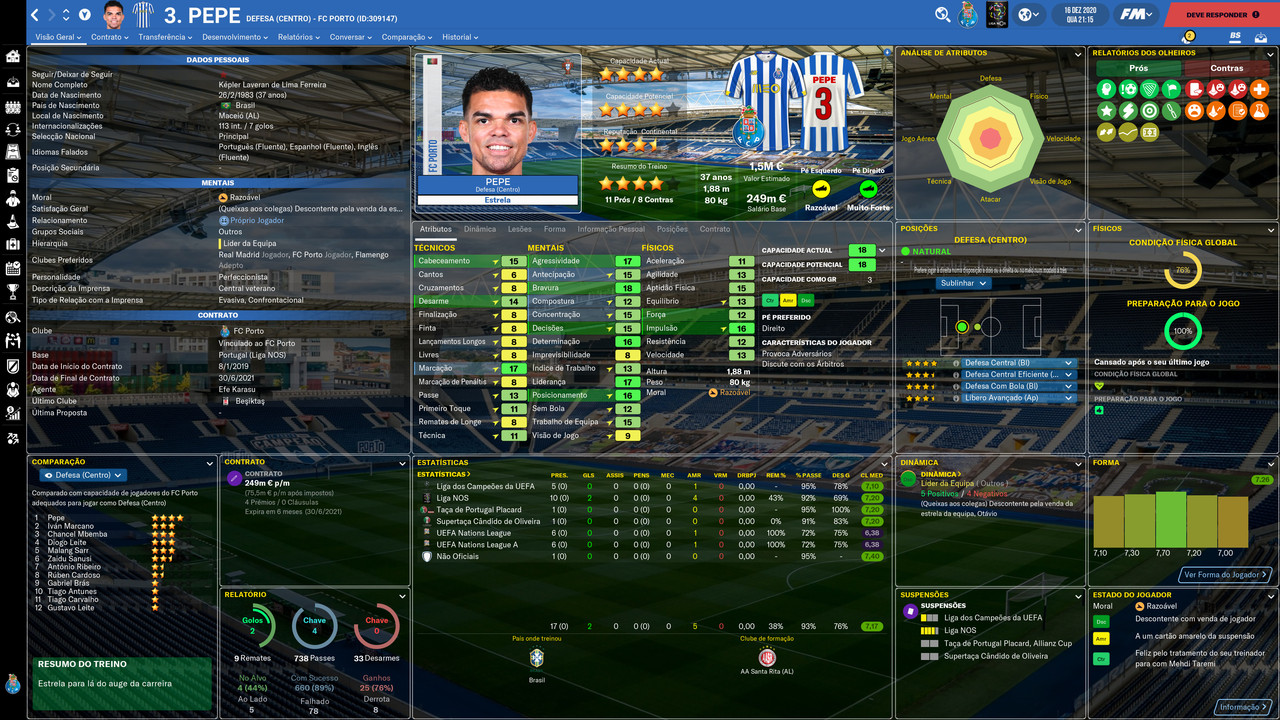 Game processing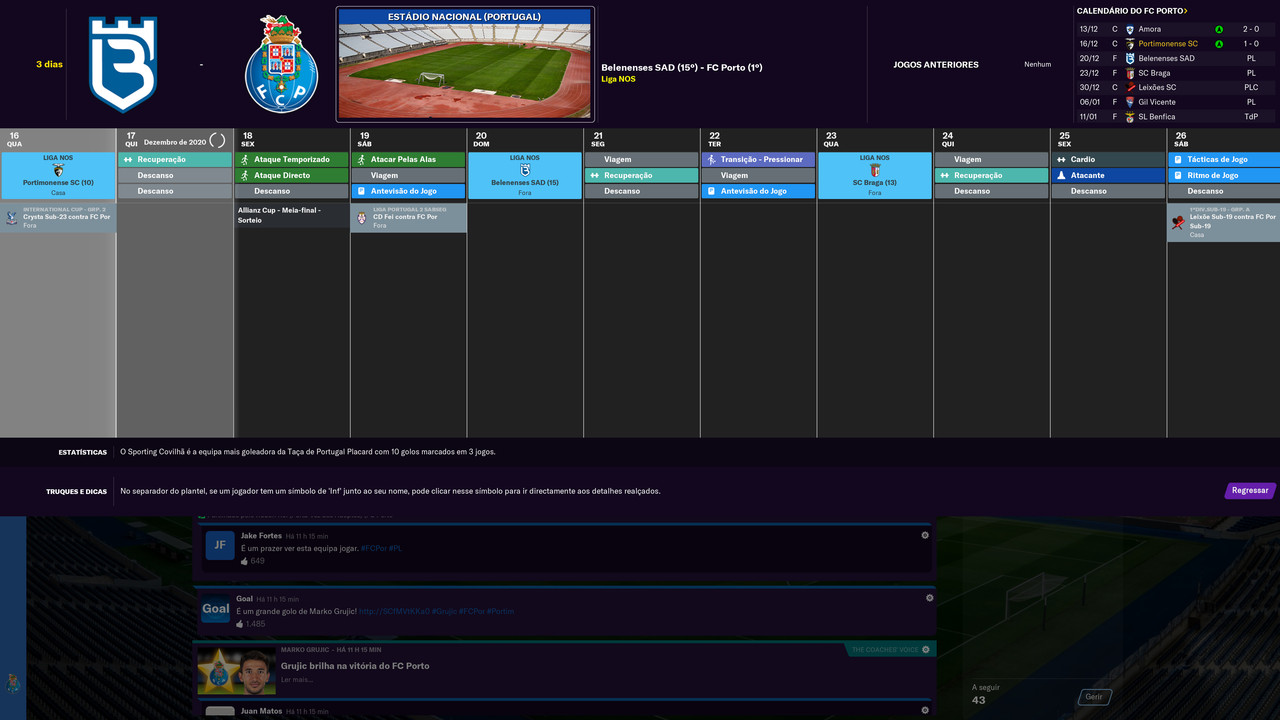 Inbox team of the week (the front and back kits alternate with animation)
News panel (you can choose among 24 different newspaper header)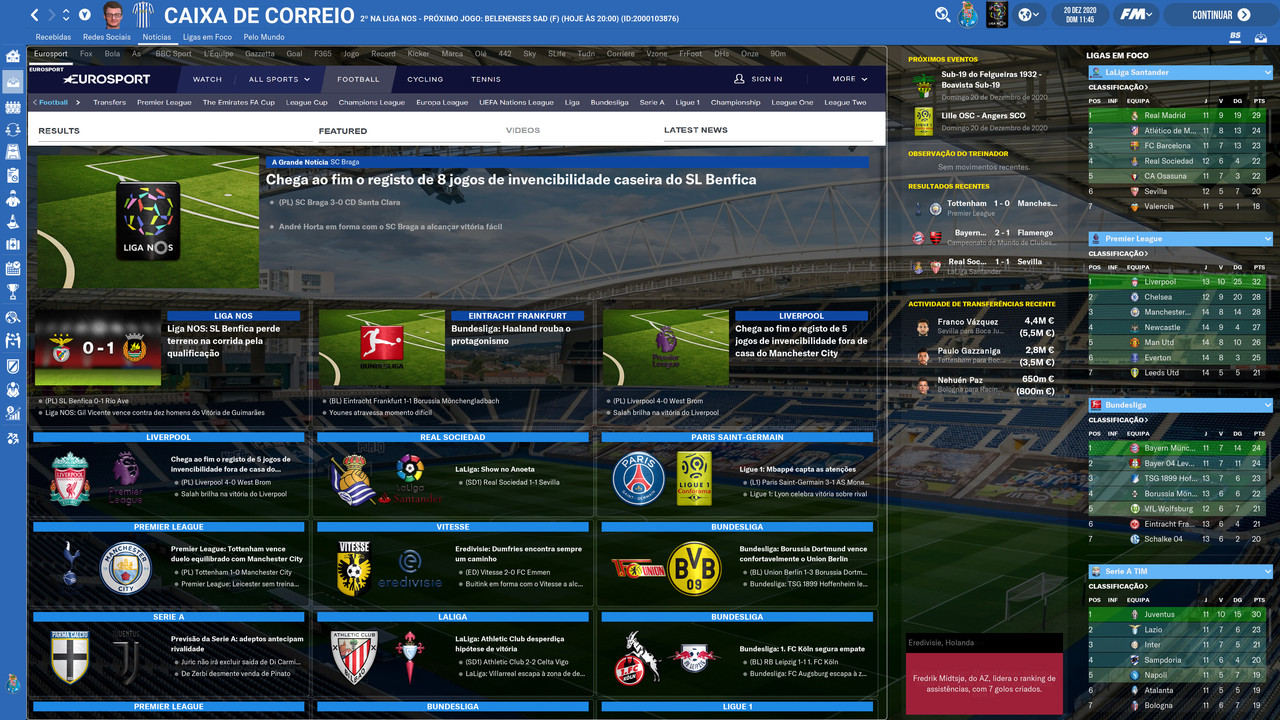 Match (with player pictures in the bottom bar, full names of the clubs, club colour in background, club logo, managers pictures and other information)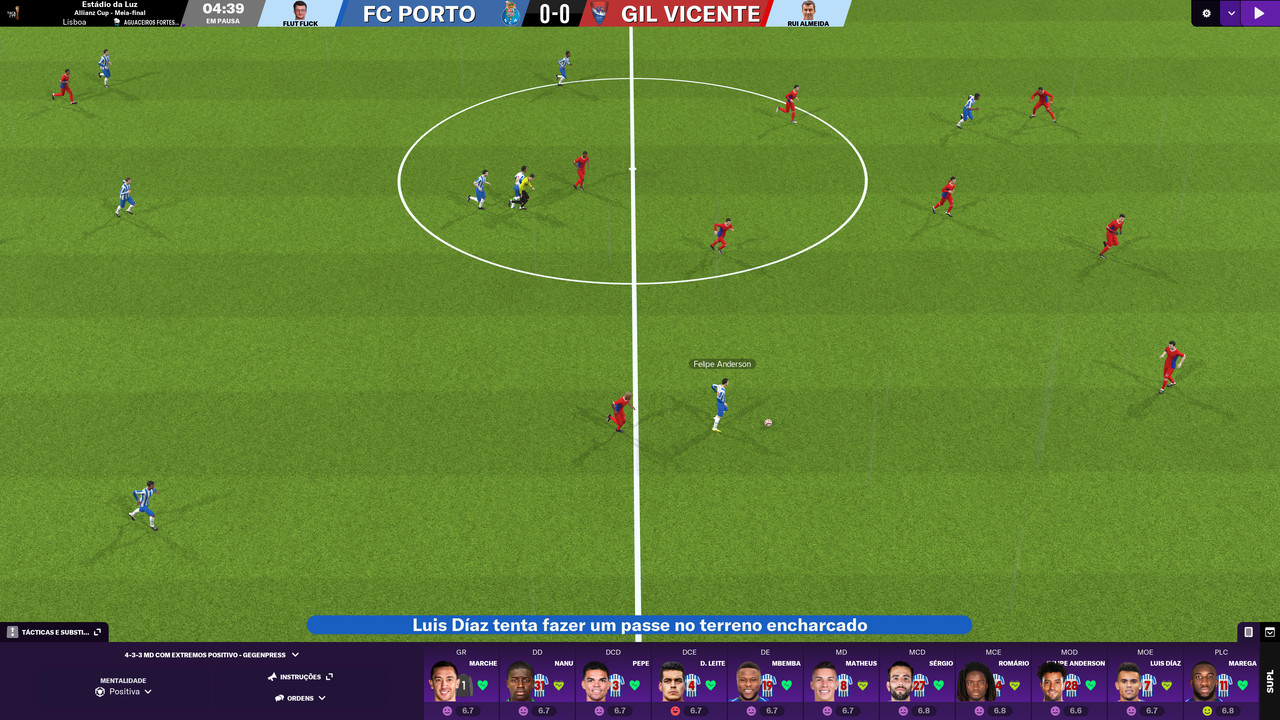 Instant result (on Line choice and during the match)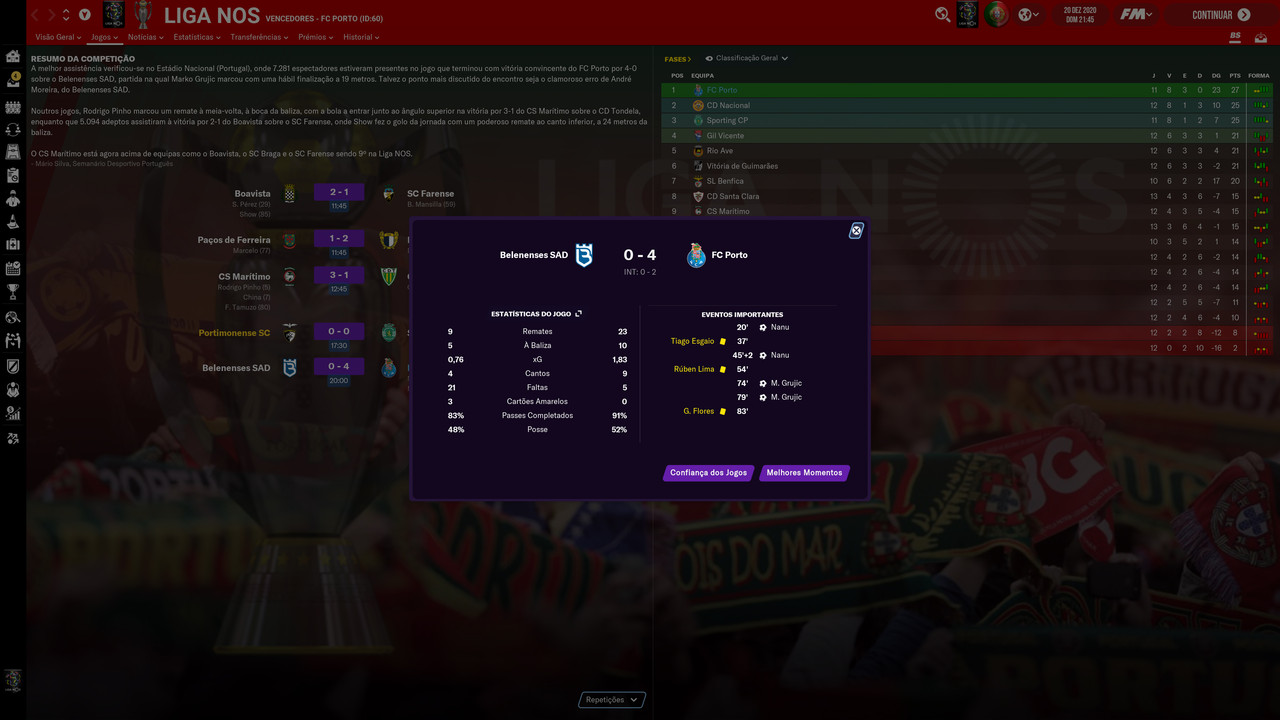 Club General ovierview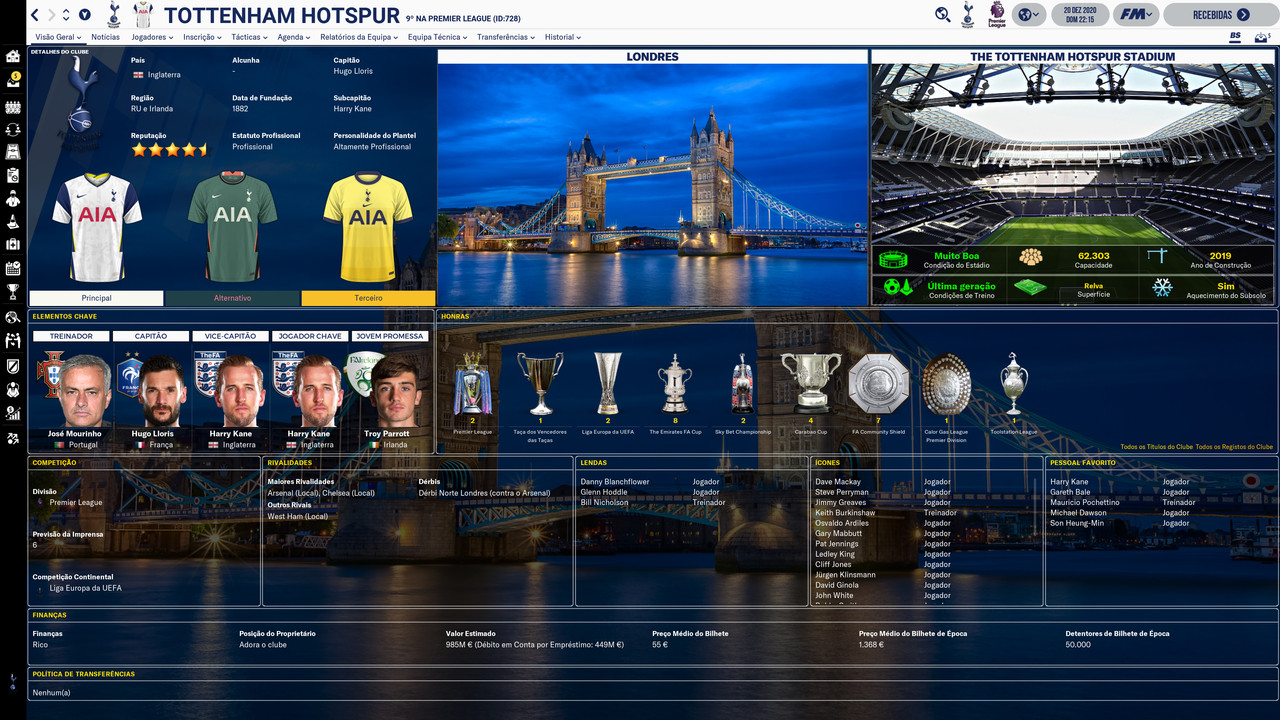 Club overview panel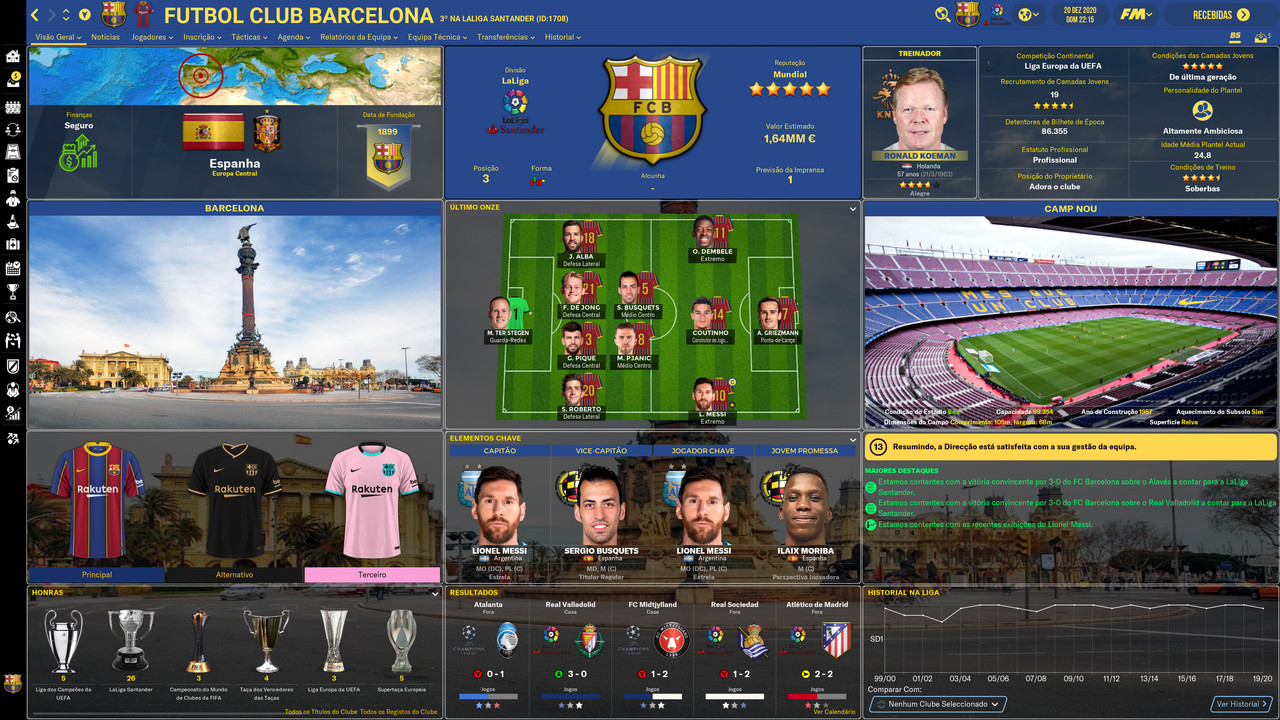 Nation overview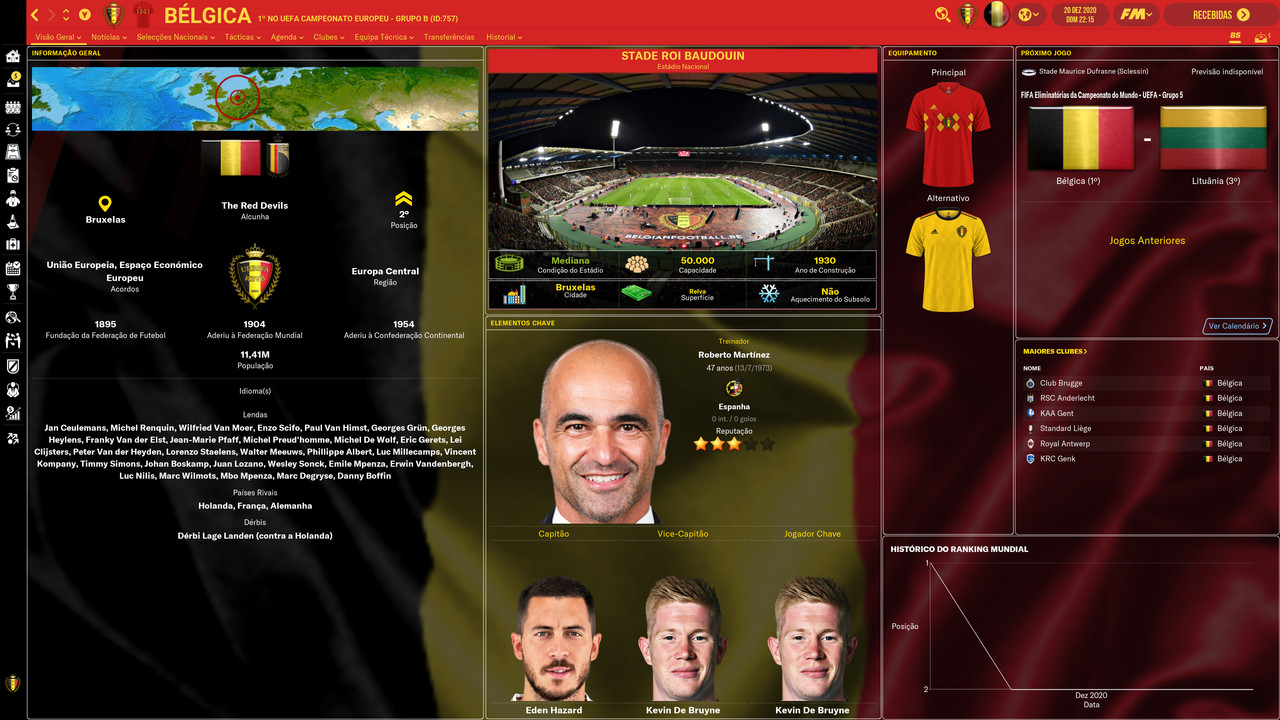 Nation profile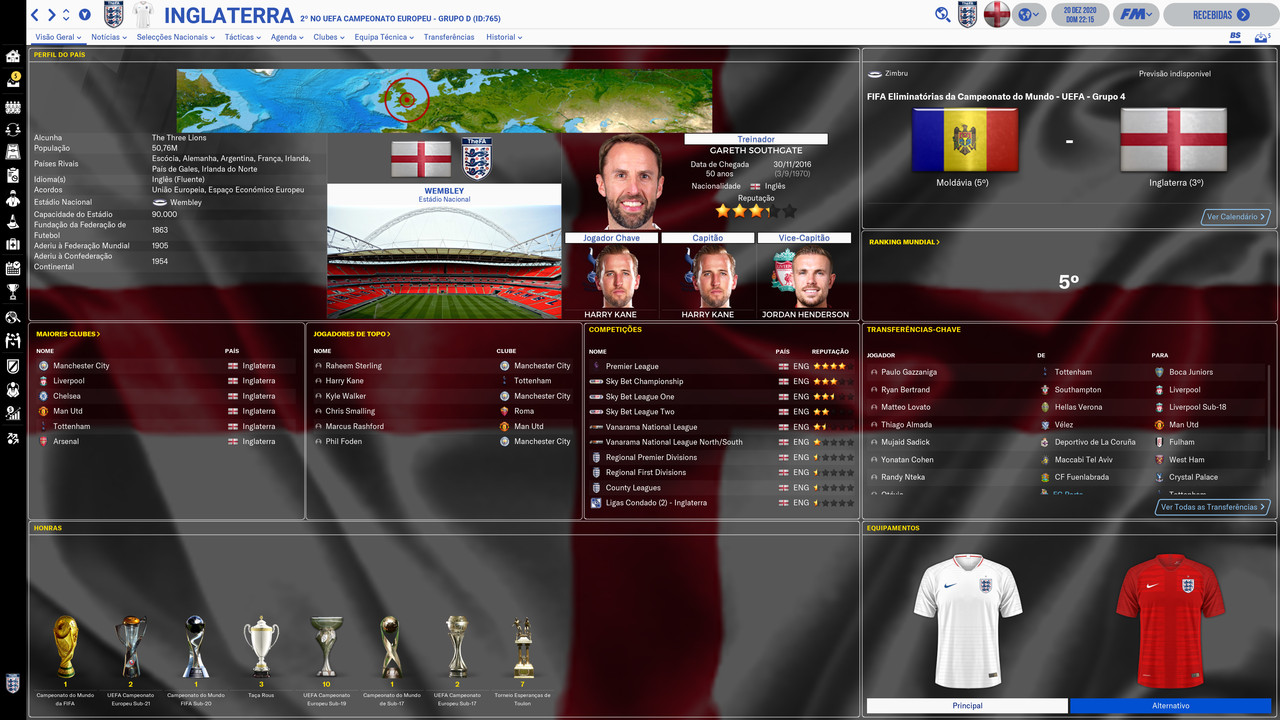 Team training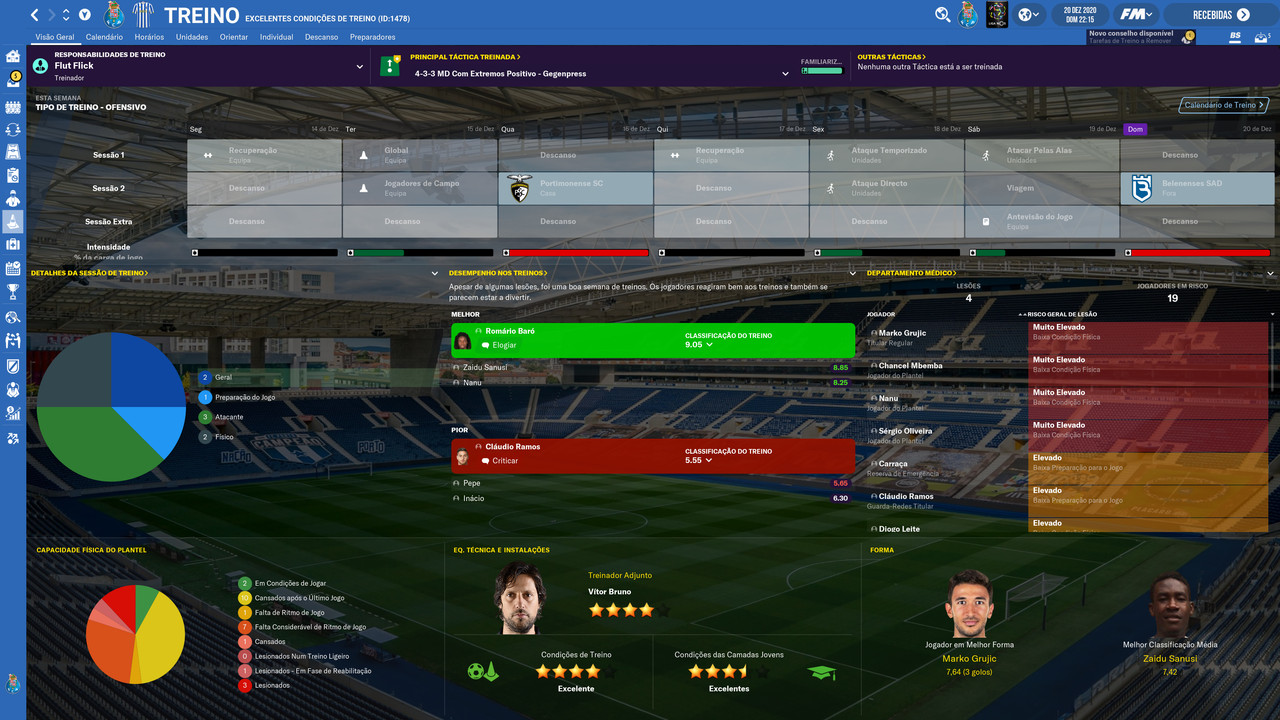 Stadium Overview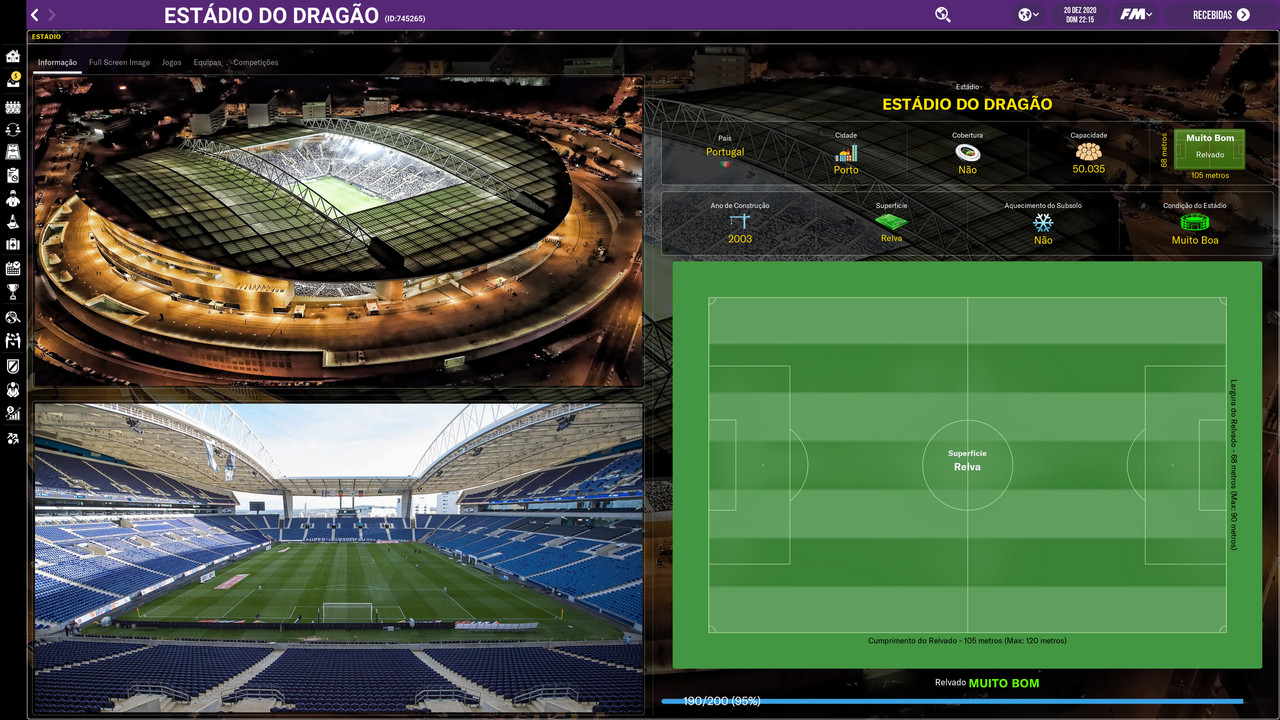 Player Comparison
Medical Centre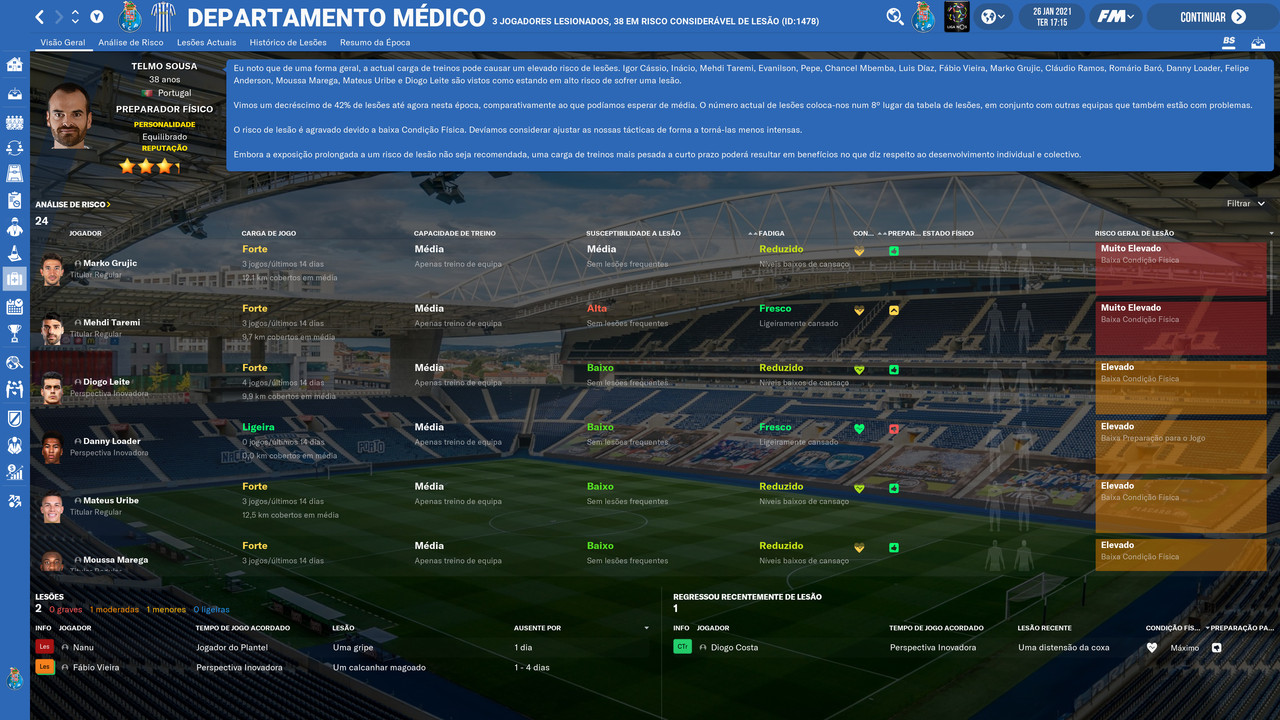 Personal Information panel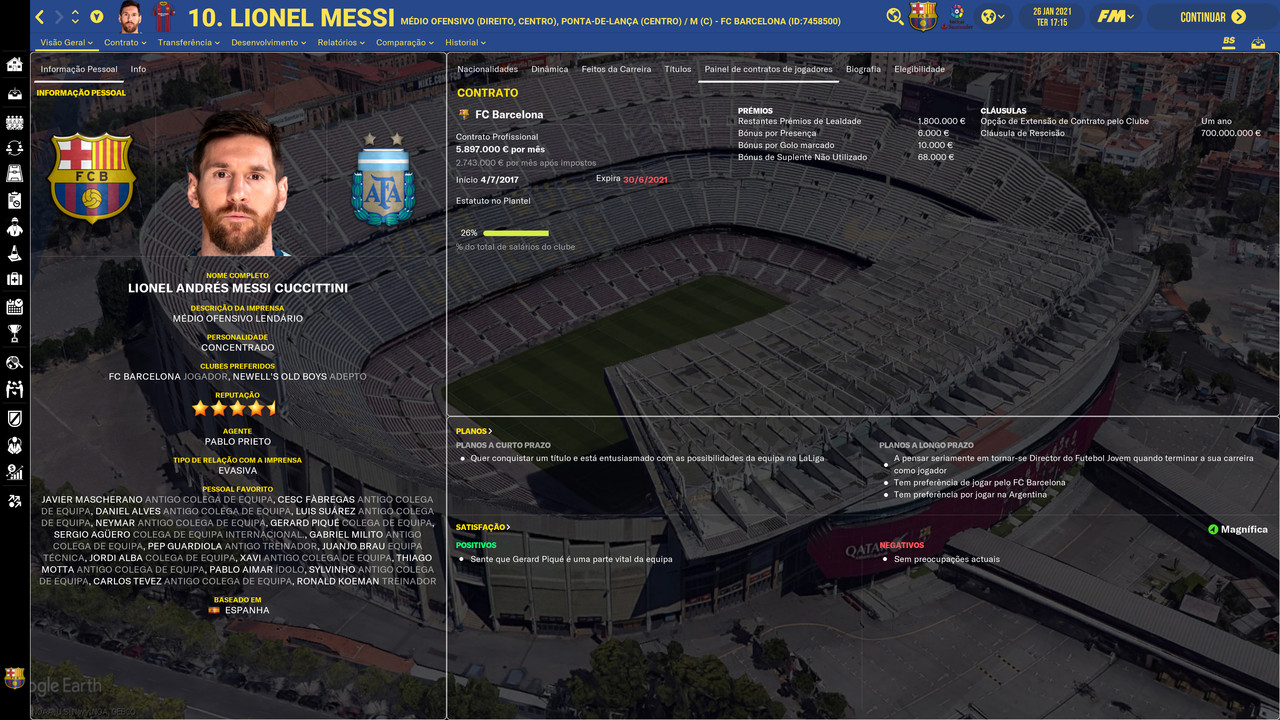 Player Attributes panel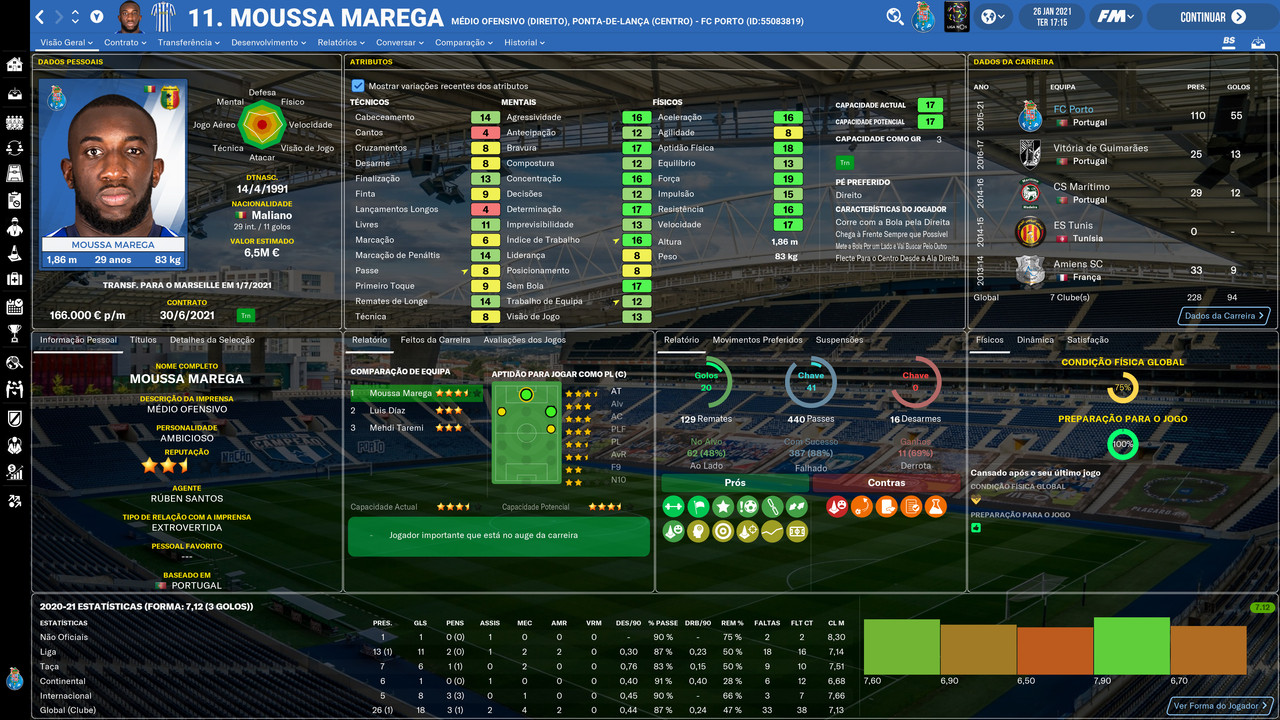 Competition Roundup Panel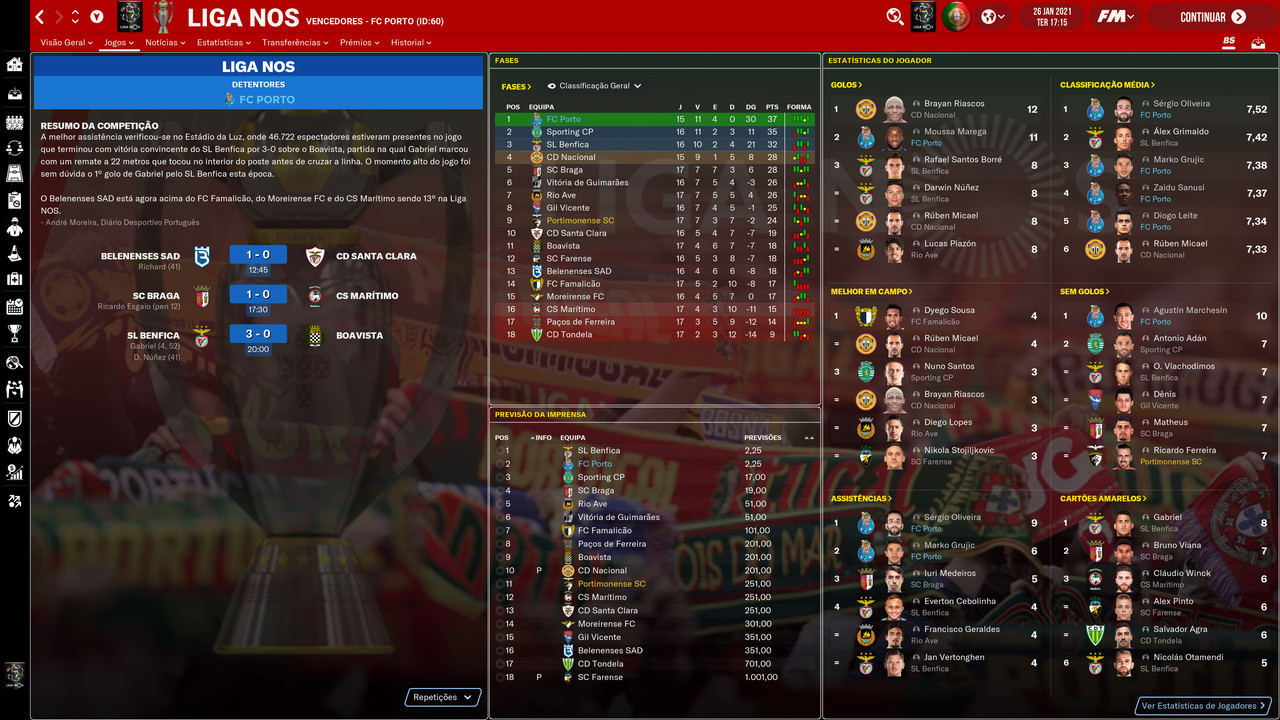 Board Room panel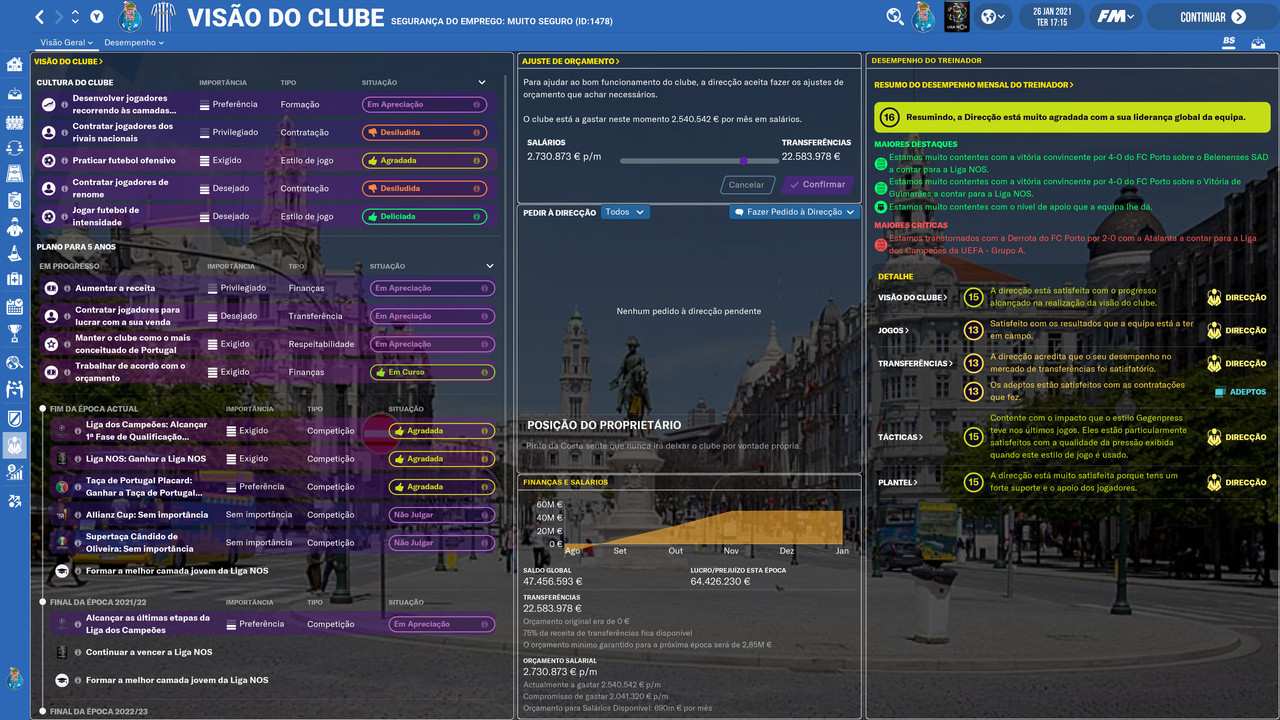 Individual Training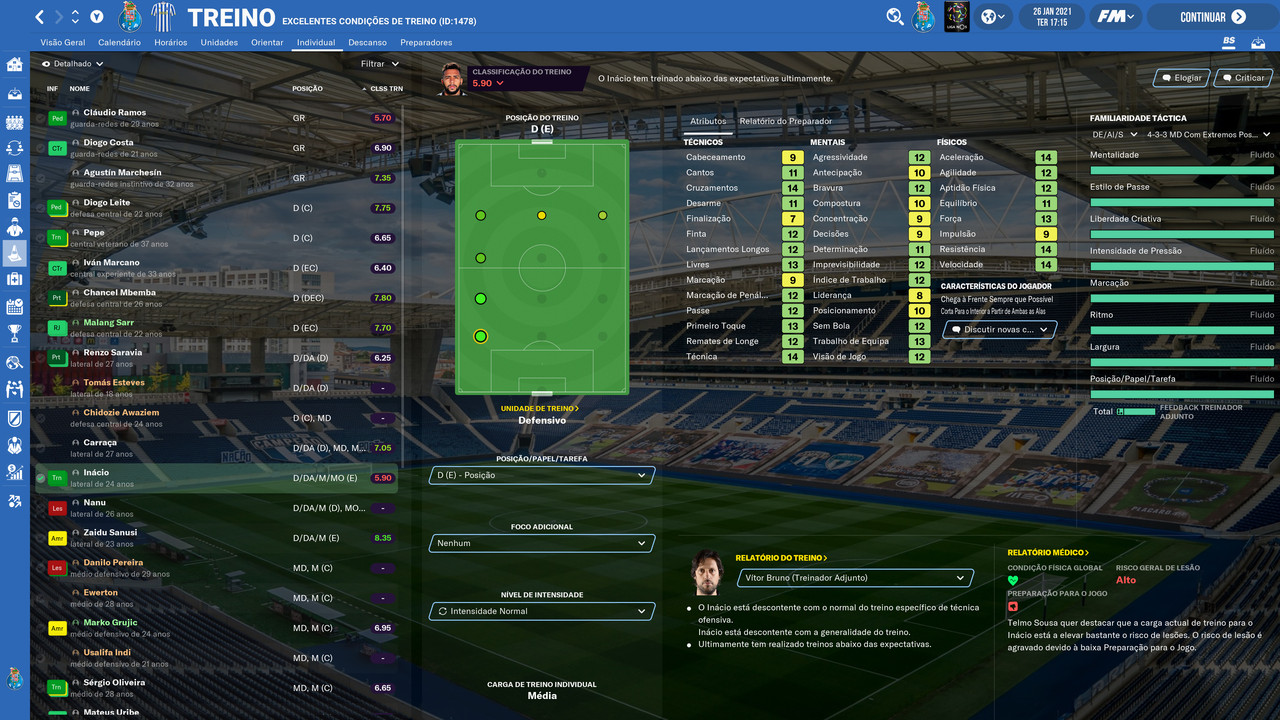 Match ibh1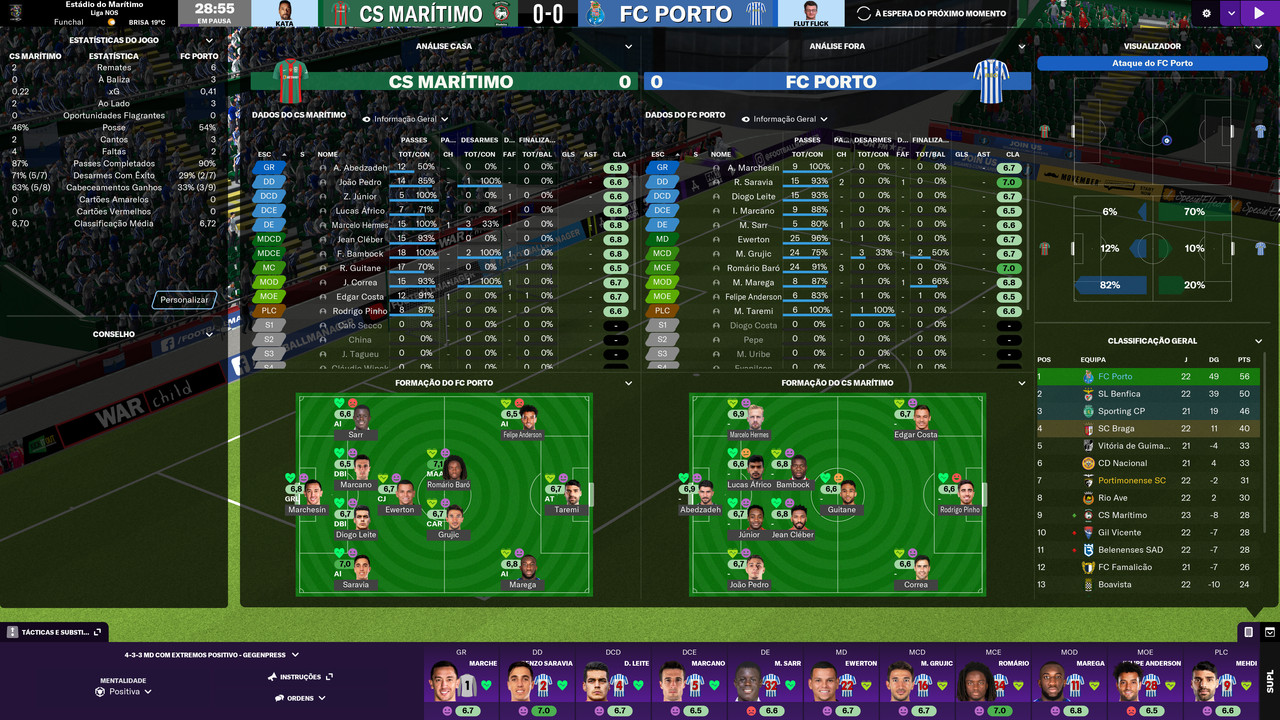 Match ibh2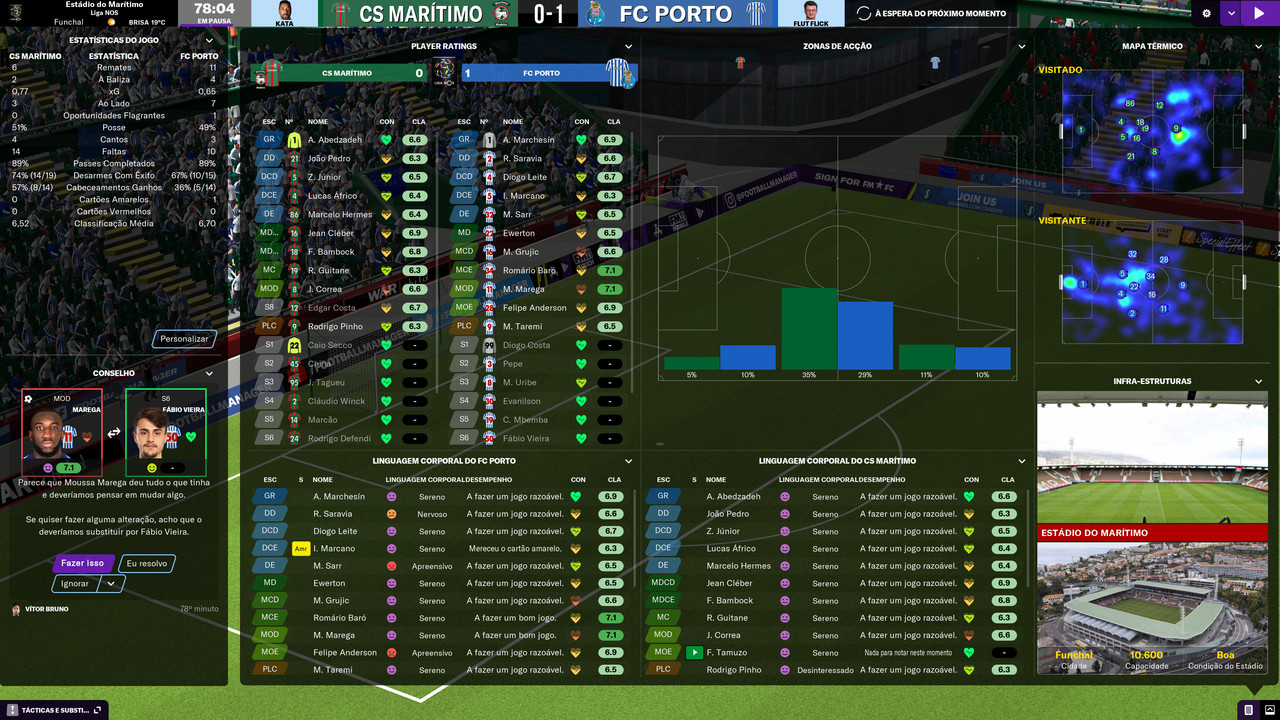 Match team talk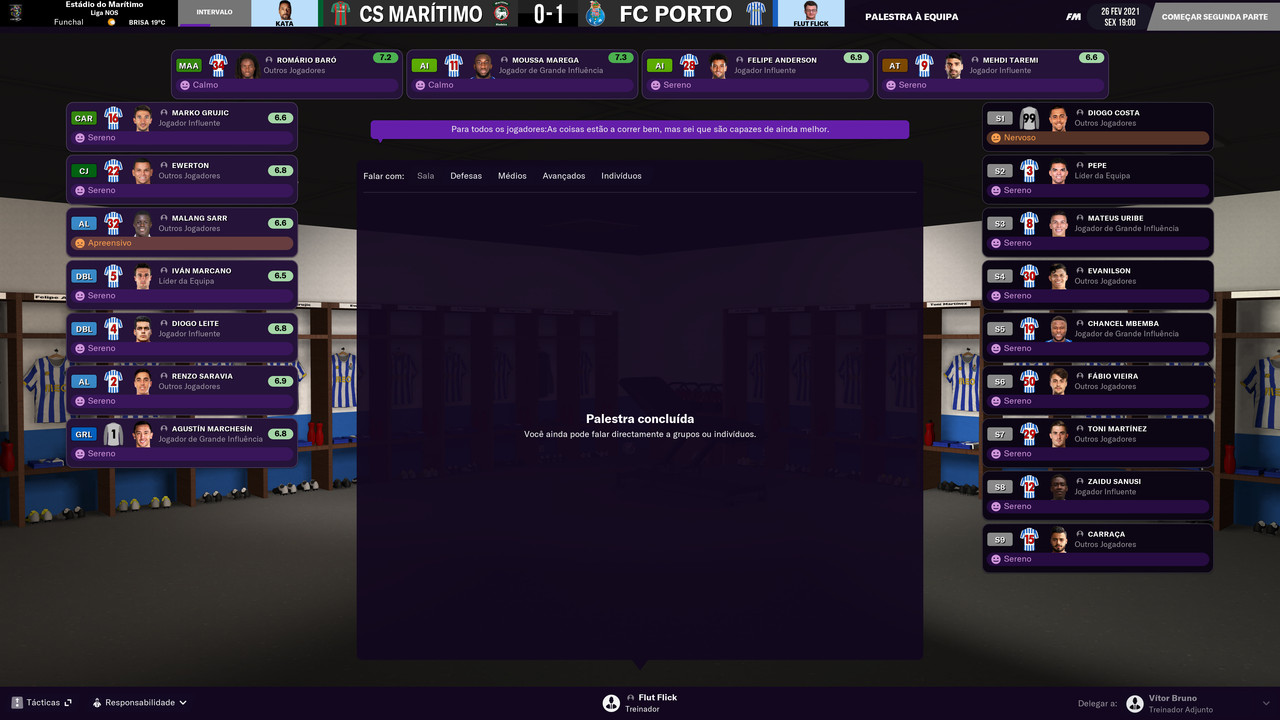 Match Team panel News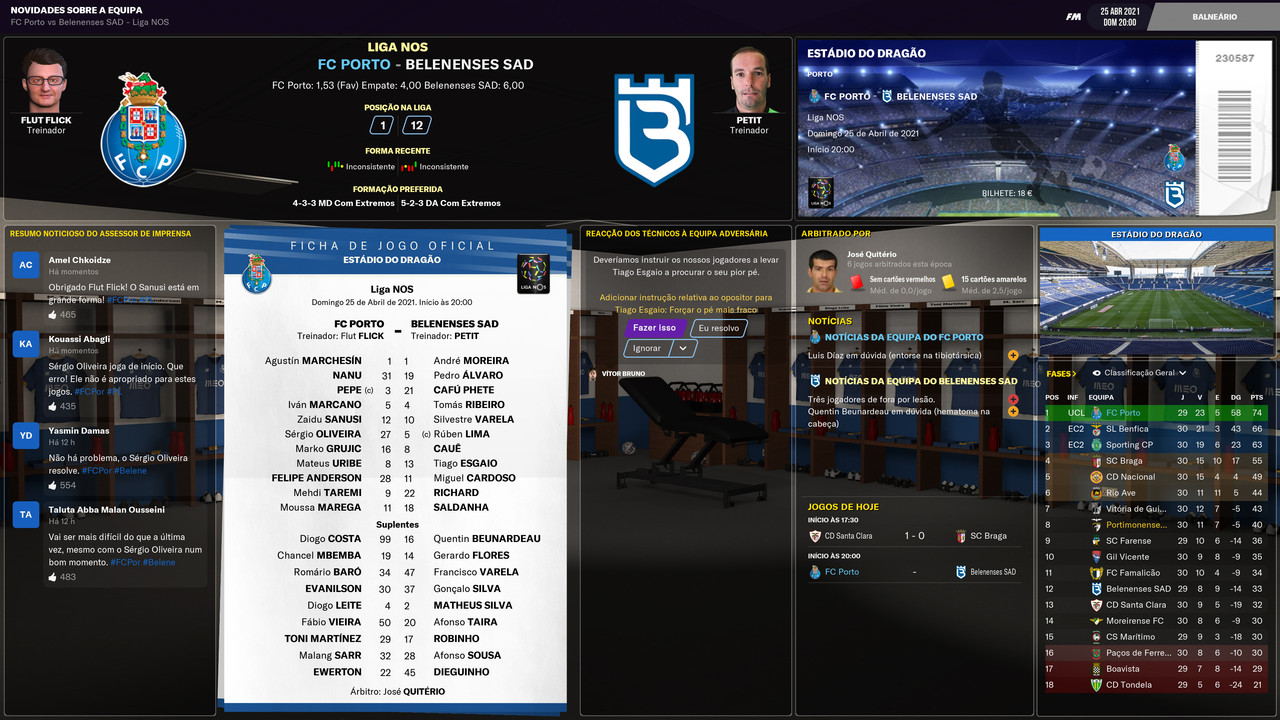 Match mid match panel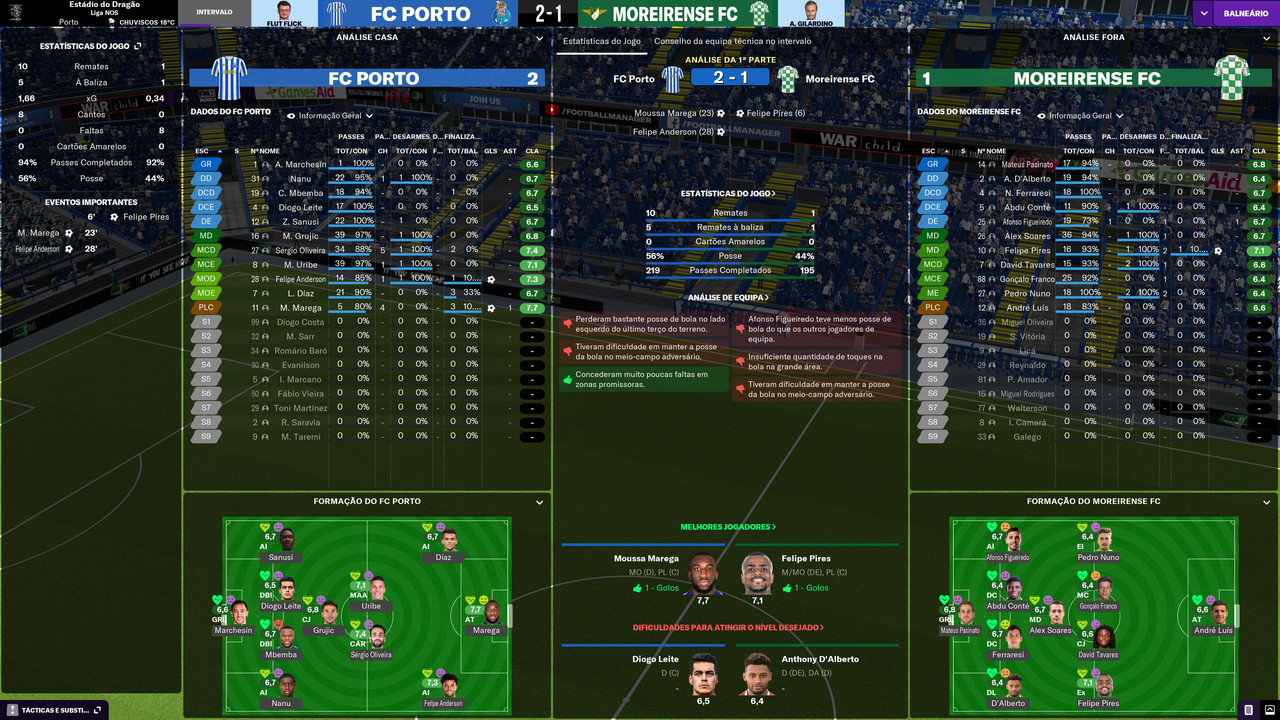 Match scoreaboard with team name colours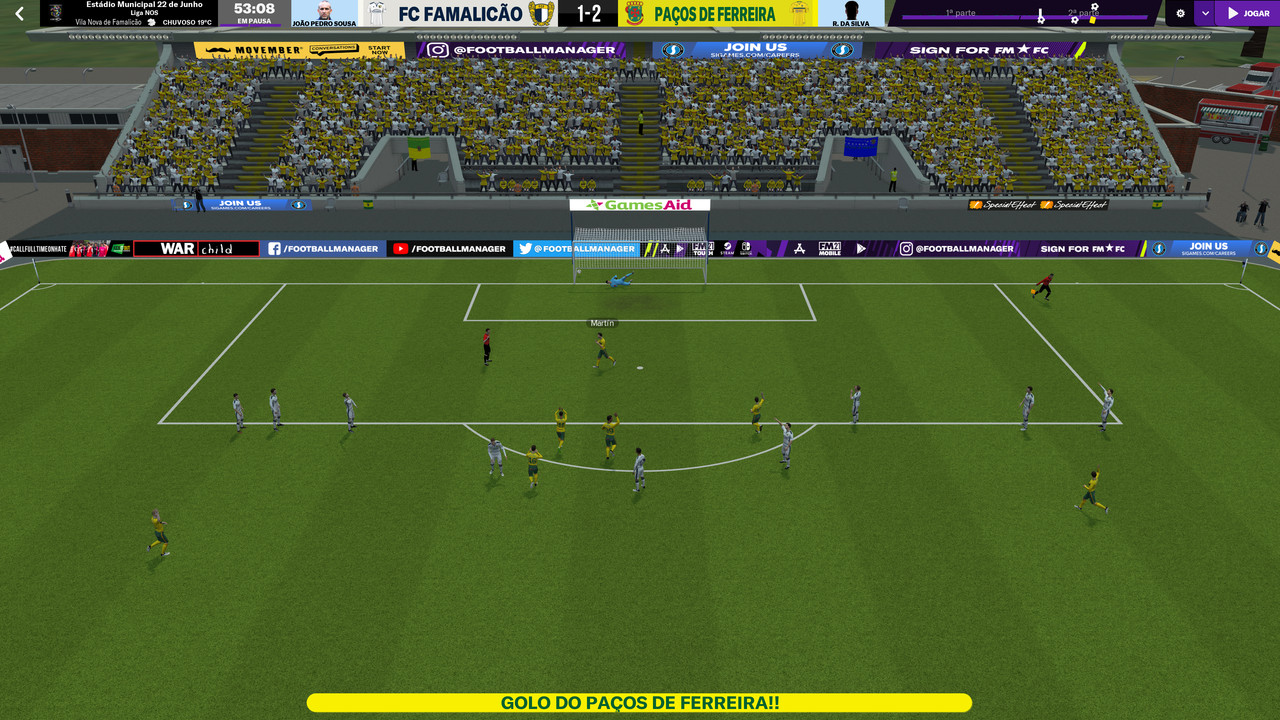 Match Full Window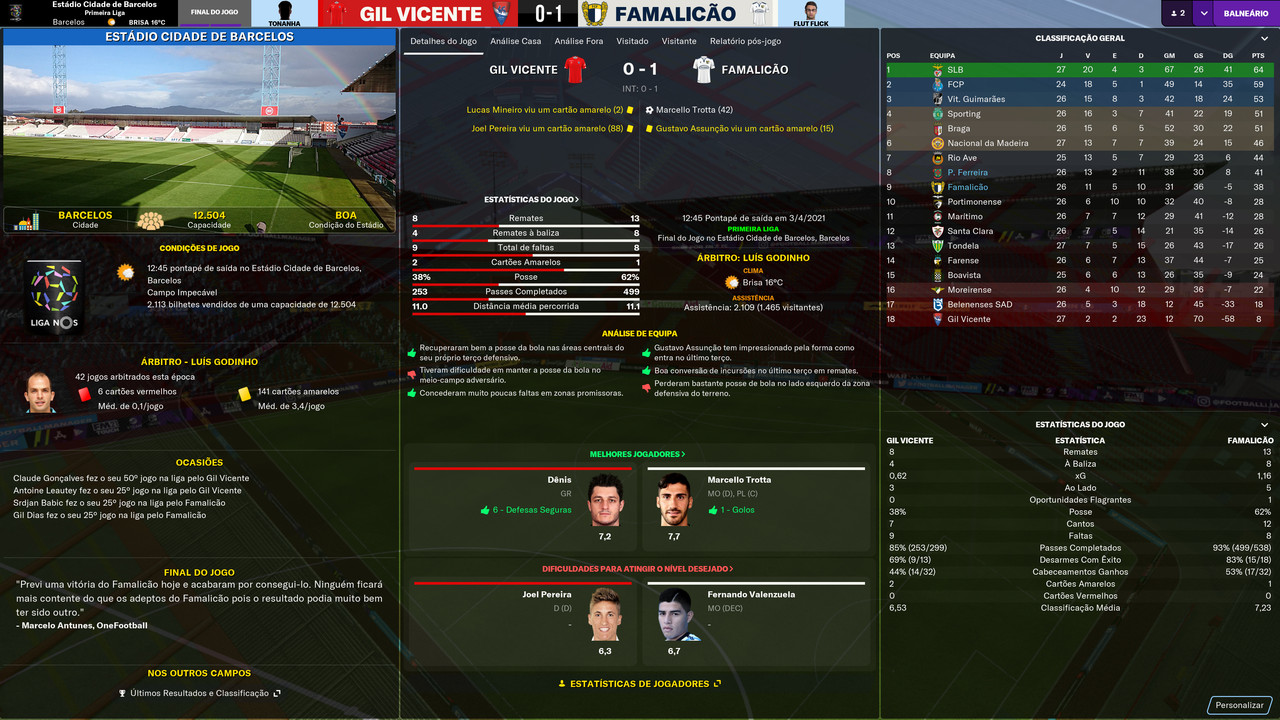 Match Intro panel
Match instructions/subs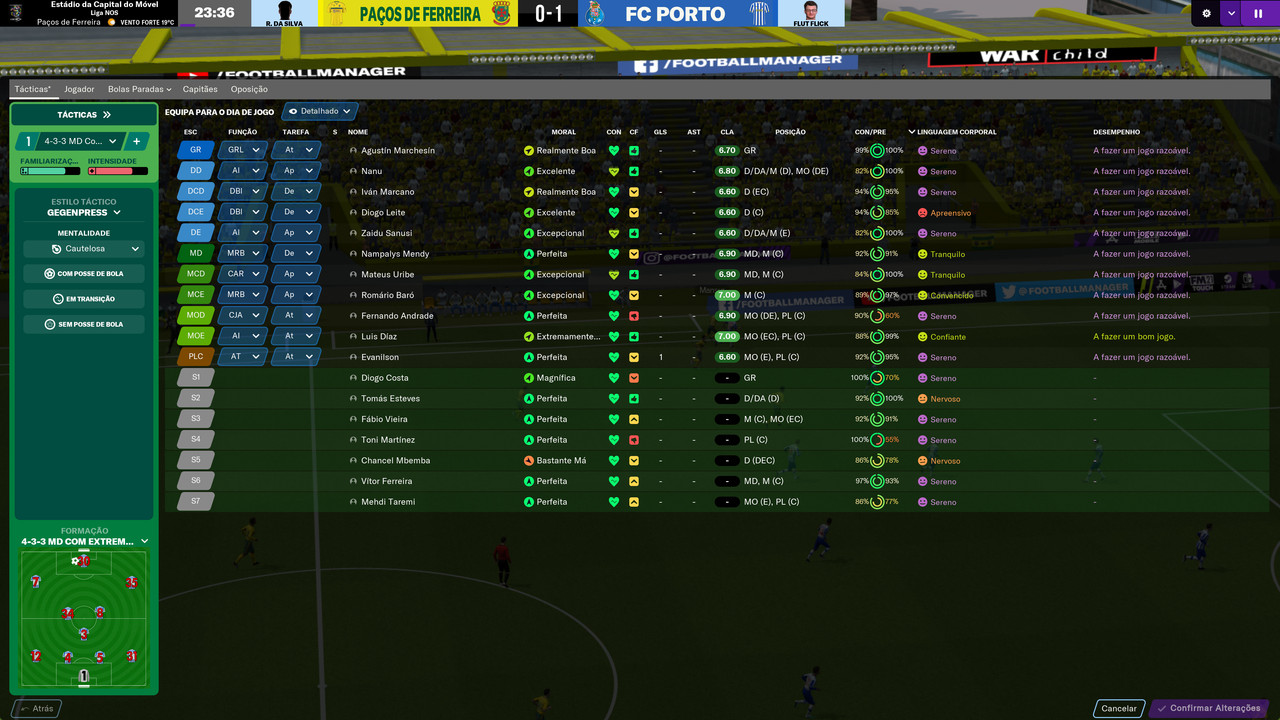 Opponent comparison line up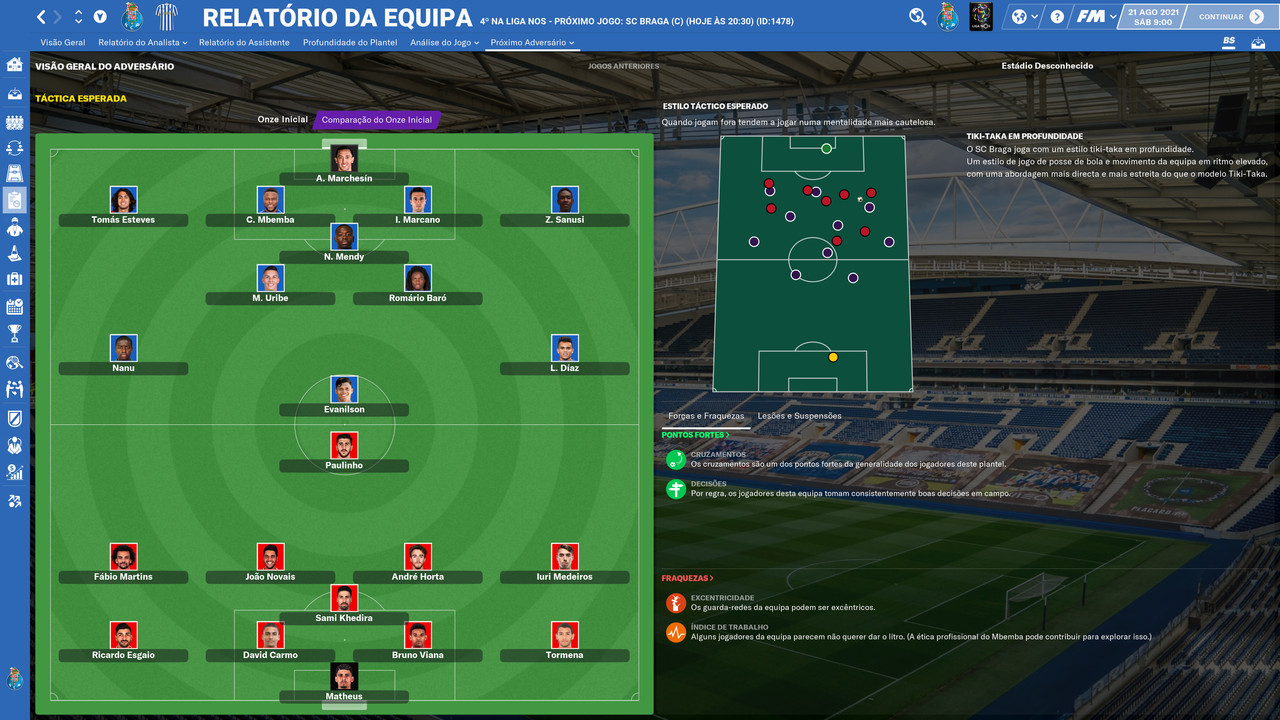 Opponent team line up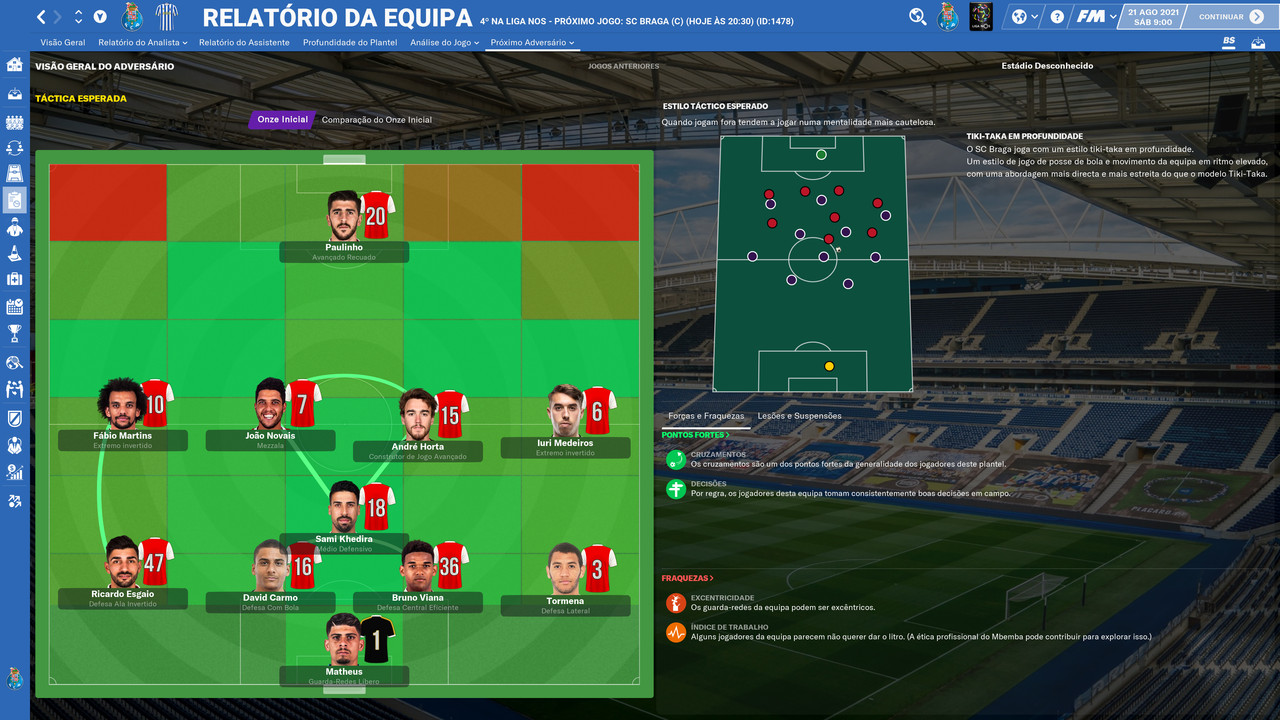 Bar with players in match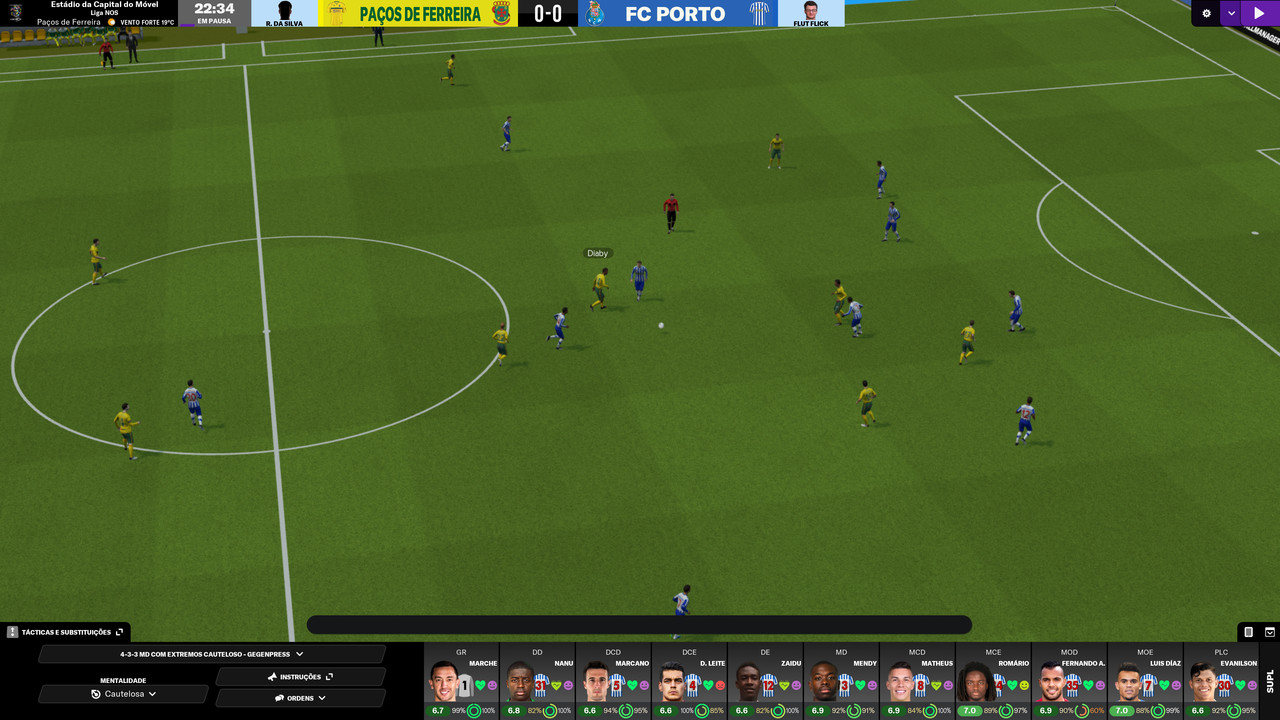 General Information Squad view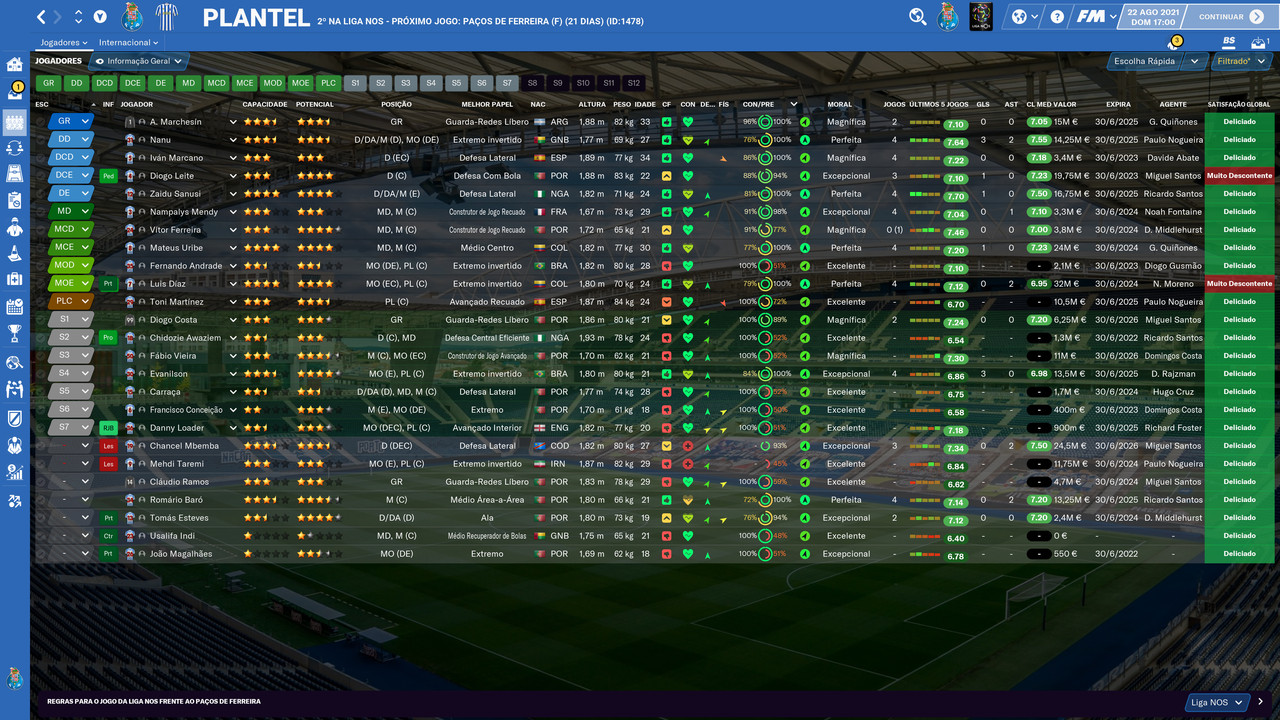 Team tactics panel and Player popup panel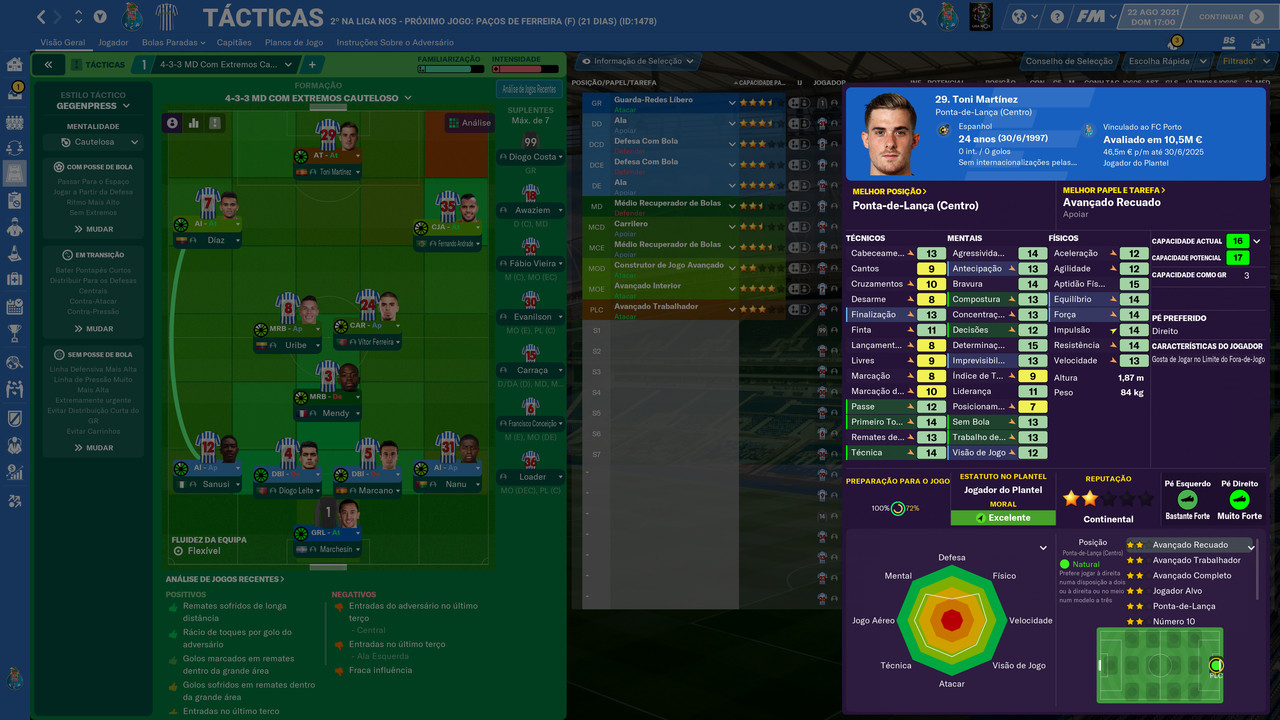 How to add Flut Skin in FM21
Download and extract the .rar file (using either 7-Zip for Windows or The Unarchiver for Mac).
Place the "fm2021flutskin_dark" folder here:
Documents\Sports Interactive\Football Manager 2021\skins
Create the folder "skins" if it doesn't exist.
Start FM21 and go to Preferences screen and then into the Interface tab.
You should see FM 2021 Flut Skin dark - Version 9.0 as an option in the skin drop down of the Overview box.
Hit the Confirm button.
Please note this skin is provided as is. It has nothing to do with Sports Interactive or SEGA and won't be supported by them.