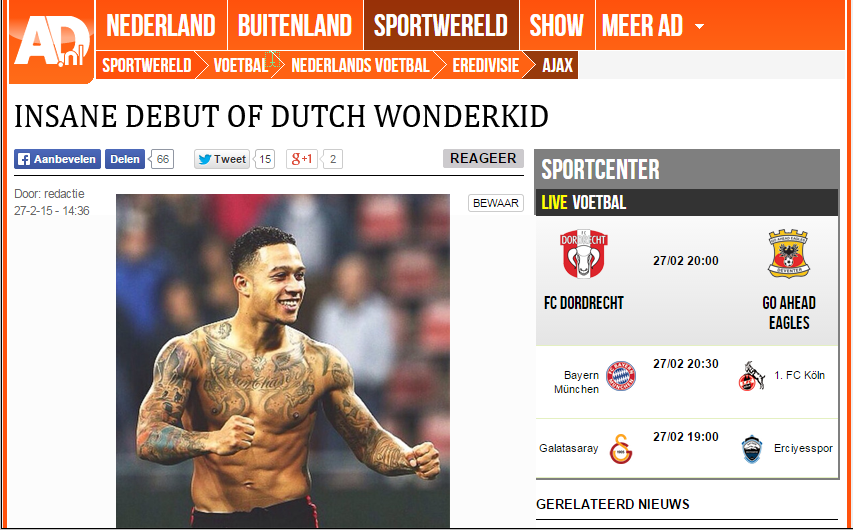 Southampton won their first game in the Premier League against West-Bromwich
Albnion. Memphis Depay scored in the 5th minute with a beautiful shot. Darren
Fletcher scored the equaliser after Forster made a huge mistake. In the 23th
minute Dutch-man Memphis Depay scored his second goal. After a good dribble
he scored again. West-Brom had a couple of good chances but after Jonas Olsson
made a very dumb move by tackling Jordy Clasie in the penalty area Memphis
Depay could score his third one of the day. He made a hatrick after scoring
the penalty. The final score was 3-1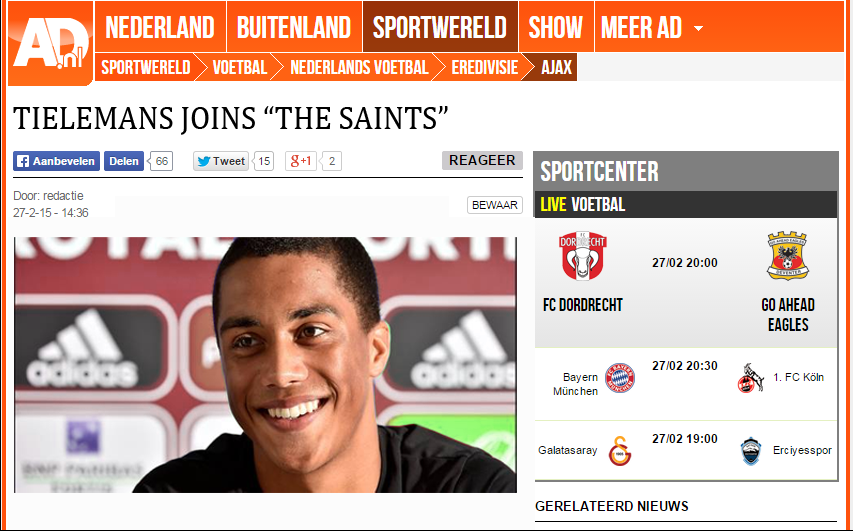 A suprising signing of the Dutch manager Laurens . The wonderkid
from Belgium Youri Tielemans joined "The Saints" today. "The New Axel Witsel"
could choose between a lot of clubs. Scouts of Barcelona,Manchester City and
Arsenal watched some games of Youri Tielemans but Southampton didn't wait
too long and signed him immediately after watching some games. Tielemans isn't
leaving Anderlecht immediately but he will finish this season in Belgium.
Southampton payed Anderlecht 12.25 million euro's (8.8 million pounds).
The 17 year old midfielder said he was really happy to join Southampton.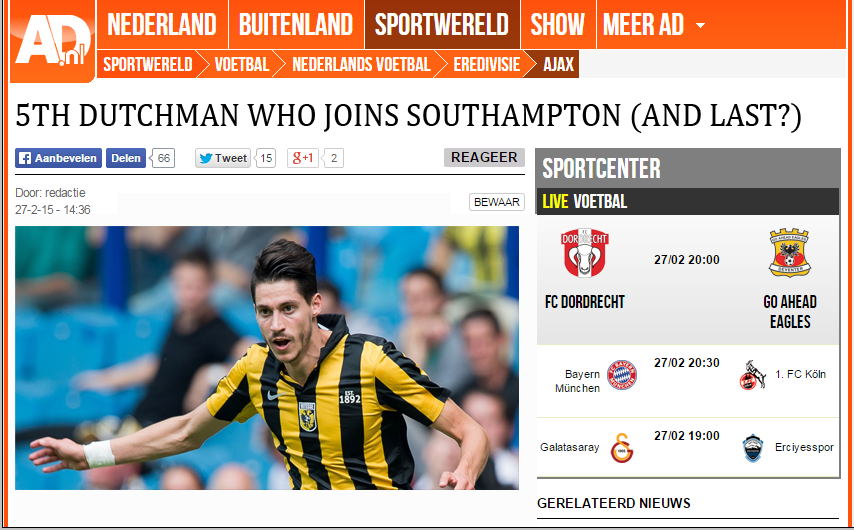 Southampton signed Marko Vejinovic today and it looks like this is going to be
their last transfer. THe half Dutch half Serbian player played for Heracles
Almelo,AZ Alkmaar and Vitesse. Southampton pays Vitesse 4.2 million euro's
(3 million pounds) for the midfielder. Laurens said marko vejinovic is
going to be the replacement of Schneiderlin who joined Arsenal a week ago.
The young player still has to decide if he's going to play for Serbia or
for the Dutch national team, it looks like he's going to choose for the Netherlands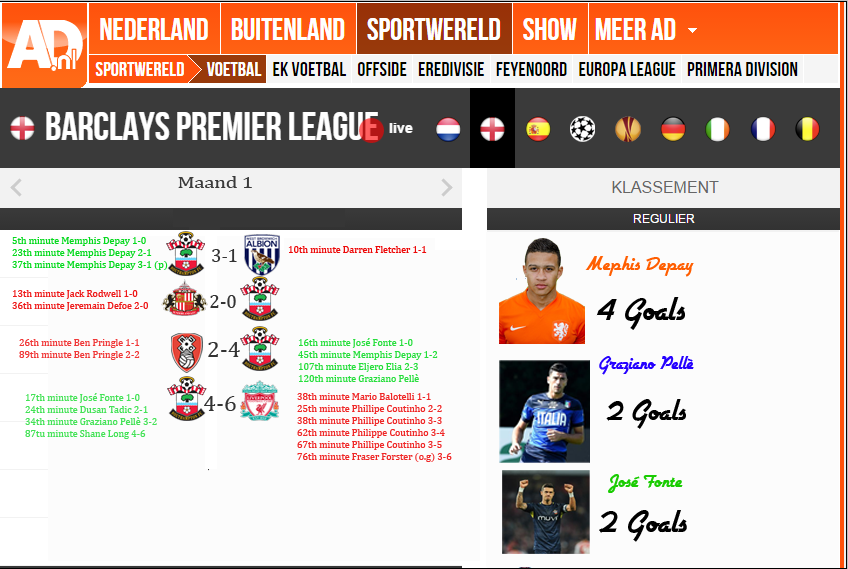 The first month of this season was pretty tough, We won against West-Brom thanks to Memphis Depay, but we played really bad against Sunderland and Rotherham. We were much better than Rotherham but we still needed 120 minutes to win this game. The game against Liverpool was really weird. 10 goals in one match with an insane Philippe Coutinho. I hope we do better next month!