#springcleaning (pt II)




Ok boys and girls.
Time has come...
I always use the beta to try and find young talent in their youth contracts to get them so very cheap, normally under a million quid. This is how we start this chapter, showing off our new acquisitions. Most of these kids won't be playing any time soon, but are definite building blocks for the future.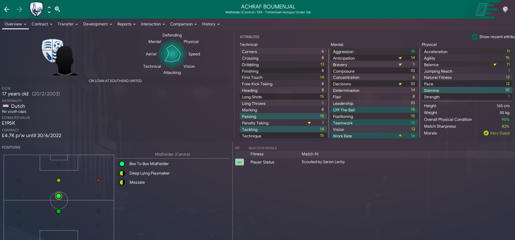 My less overhyped, cheaper version of Xavi Simmons. Strong mental attributes and very solid technical skills. Has some work to do physically, but who hasn't at 16 for **** sake unless you're Rafa Nadal! He has the feel of a DLP with strong BBM potential. For 400k, it's a steal in my book. (full disclosure: the original pic was when the kid was 16 - this is a year later into his progression - this will be the case with most updated SS!)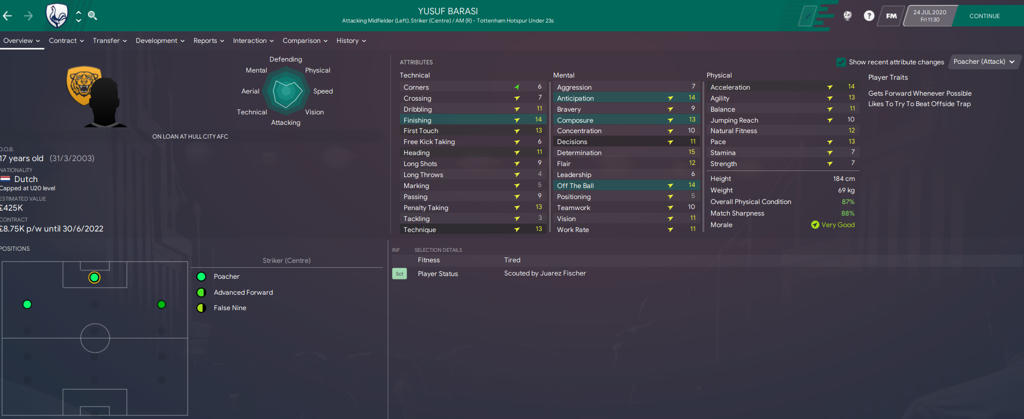 Ahhh Yusuf. Might not look like much, but in one of the betas I saw this kid turned into a complete world beater. At 16 he already has good finishing, speed, and composure. Has all the makings of a Ballon D'Or. Will he make it? Only time will tell. Another bargain at 650k.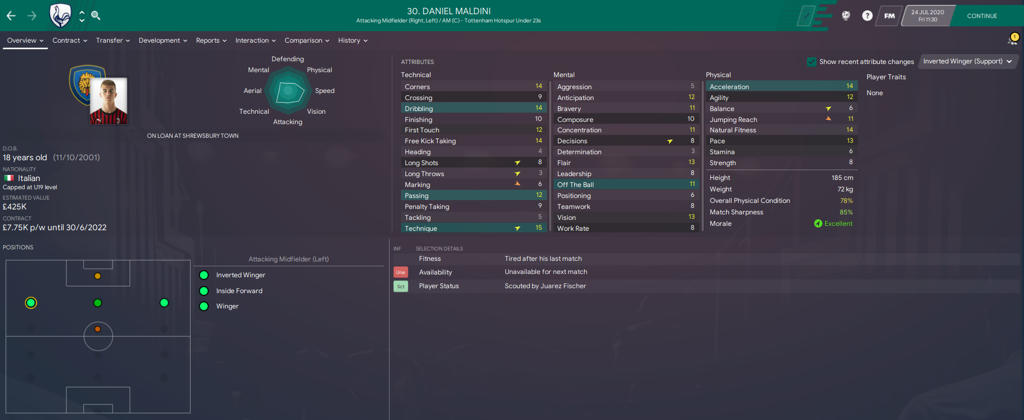 This one I'm super excited about. For only 850k I get a winger that can potentially play any role in the attacking midfield. He's got star written all over him. I have to say, I'm on fire right now.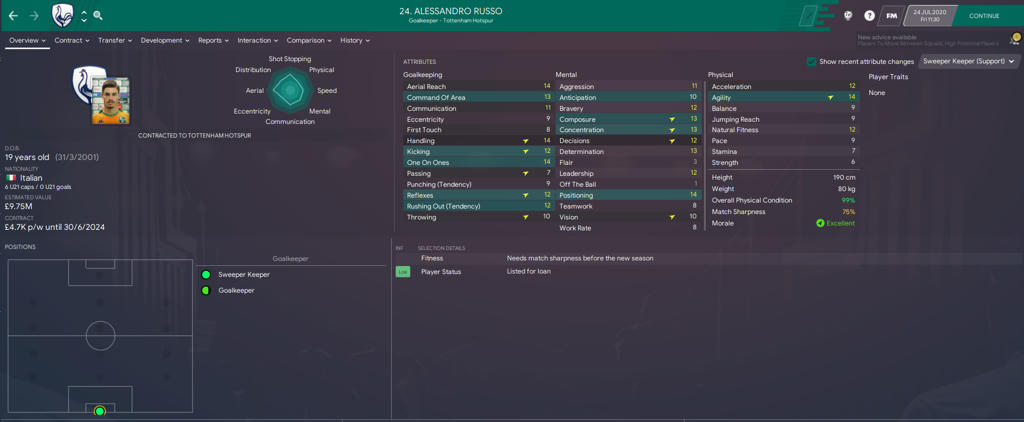 Can't get anywhere without a keeper right? Another 750k type deal. I know I won't have the resources to go after a Donnaruma type keeper, and Lafont is on loan forever, but we can start grooming our next potential replacement for Lloris, a player I'm not to crazy about, but he's a proven winner. Next!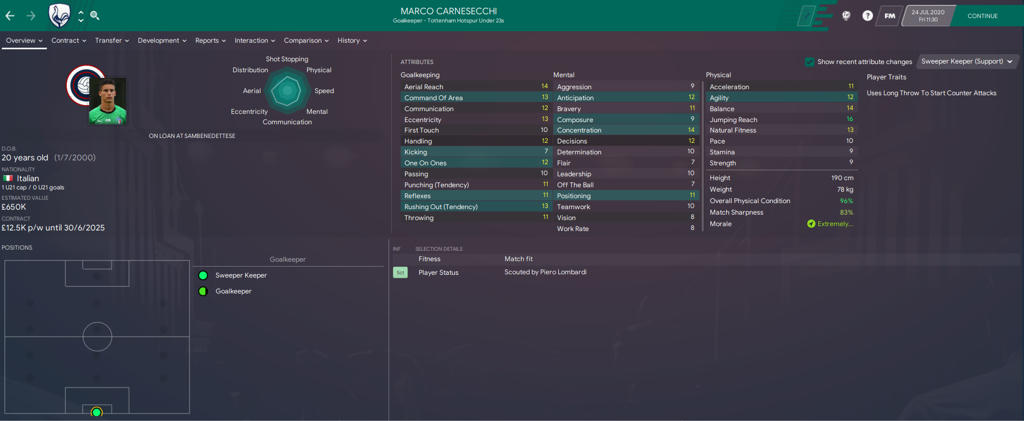 What's life without a little competition? He's already on loan and will log heavy minutes as a starter for an entire season. This should make him a bit more prepared to at least come in and fill in a backup's role should we choose to. Another great investment at 880k. I will be keeping track of his season's performances.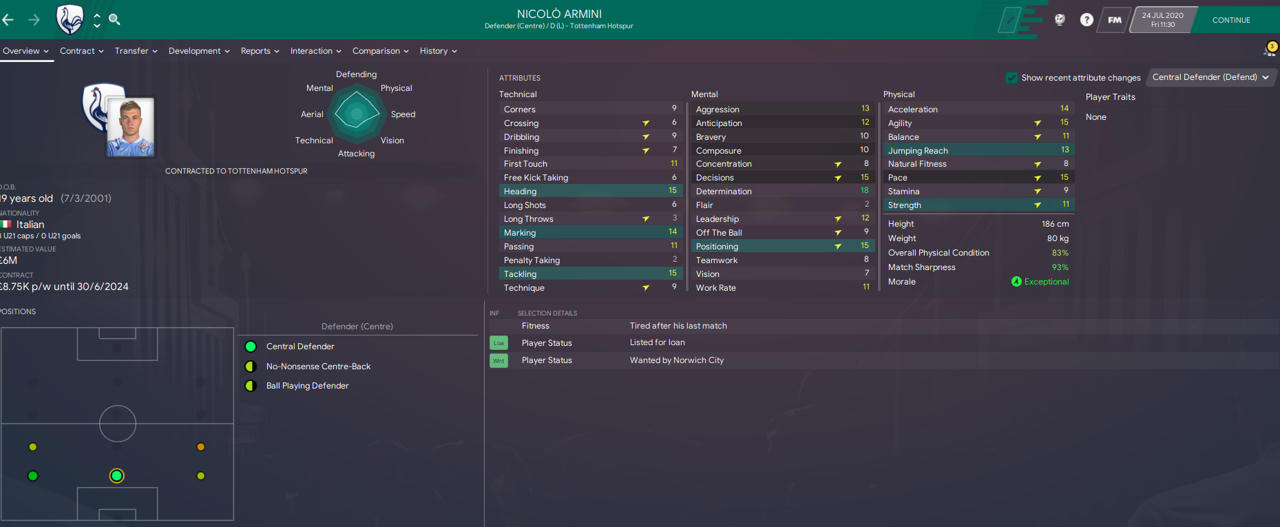 Now this kid's got "MONSTER" written all over him. Look at those physicals and some key mental attributes. The fact that I was able to secure this kid for 900k is a travesty and one that Lazio should look into in real life.
With less than 6 mil quid in investment we've managed to secure potential world class player at every line except for ST, a position of need we will be taking a closer look at. These kids will get a chance in preseason friendlies, but most likely all will head out on loan to get some much needed playing time.
Whoaaaa.....
(Disclosure: since I lost most of the SS, I'll be uploading any graphics I can to show what's been happening)





The cleansing begins!!!
Eriksen
Christian wasn't renewing. He hasn't played worth a damn for a long time, he was a weakling with no real toughness about him. The only shame is that I wasn't able to get the 80 mil I initially wanted. But hey, given that I'm getting 90% of the transfer income, I can live with that.
Lucas
Another high earner that just couldn't stick around much longer. In and out of Poch's confused lineups, he was not part of the future. His wages are probably the reason I couldn't get more, but his country of destination says more about his value than anything else.
Toby
Buuuuh byee. His 30 mil release clause and his desire to NOT renew made it impossible to actually get a real return on him. Given his ego issues and his overall lack high level performance, I've no problem in seeing him go and ruin Liverpool's locker room. At all.
Jan
Liverpool manage to make it 2 for 2. I guess they weren't satisfied as Gomez and Lovren as their backup, so they went after our over the hill super overpaid CB. 25 mil for me is more than enough. So long and good luck, Jan. It was fun while it lasted.
Wanyama out
Too bad Victor's hot poop and only managers like Pele are willing to take him off our hands. I thought we could get 20 for him...but hey, I'll take what I can. His high wages off our books really makes me sleep better at night, you know.
You thought we were through, huh....NO, WE'RE NOT!!!
Sissoko
After my earlier comments about him, you knew he was a goner, right? Getting 30 mil for just speaks of the stupidity Ole and the Man U have about them this season.

I couldn't get the SS on time, but Aurier -worst RB in the world- left for 8.5 mil for Benfica while super high profile GK Michel Vorm left for Al-Sadd for 1.8 mil. I wasn't expecting much more on that front.

[color=#204A87]To sum up:


The amount of money we just made and the amount of wages opened up will allow me to get a ridiculous amount of talent, and I have so much to spend -remember, I'm big on installments- that I may even get players that won't play that much! But you know the rule, wonderkids only and under 22!

That closes our #springcleaning chapter but let me just give you a little insight of the players I have in mind: Chiesa, Maddison, Ruben Dias, Max Aarons, and FM favorite Erling Haaland.
Find out how we do in our next chapter, #fightTheFuture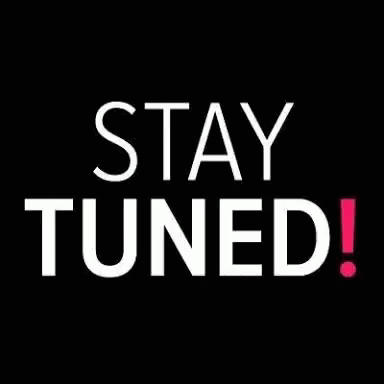 [/color]