April Review
01/05/2020

The first month of Veikkausliiga under Kévin Gauthier was a very exciting and entertaining month for the club. Klubi were able to showcase several new players in league play who were able to make an immediate impact. Watching the players flourish in Gauthier's system was the most pleasing as players who would have not had a chance under the old regime got one.
In Veikkausliiga play Klubi would finish the month in first, by winning win three out of the four matches by a margin of ten goals scored to none conceded. The most impressive victories came against FC Lahti and FC Inter with both matches posting a 4-0 scoreline. The other match of note against Kuopion Palloseura was a strange game due to a draw where nobody from Klubi scored. KuPS scored an own goal giving us the 1-1 draw.
Despite the fact reserve side Klubi-04 has been in the Suomen Cup for the last several rounds it was the main squads time to shine. On 17 April they were drawn against fellow Veikkausliiga side PK-35 Vantaa for a meeting a few days later on the 21st. PK-35 would be severely out classed as HJK would score four goals in the match. With that win the club now advances to the Quarter final.
Player of the Month: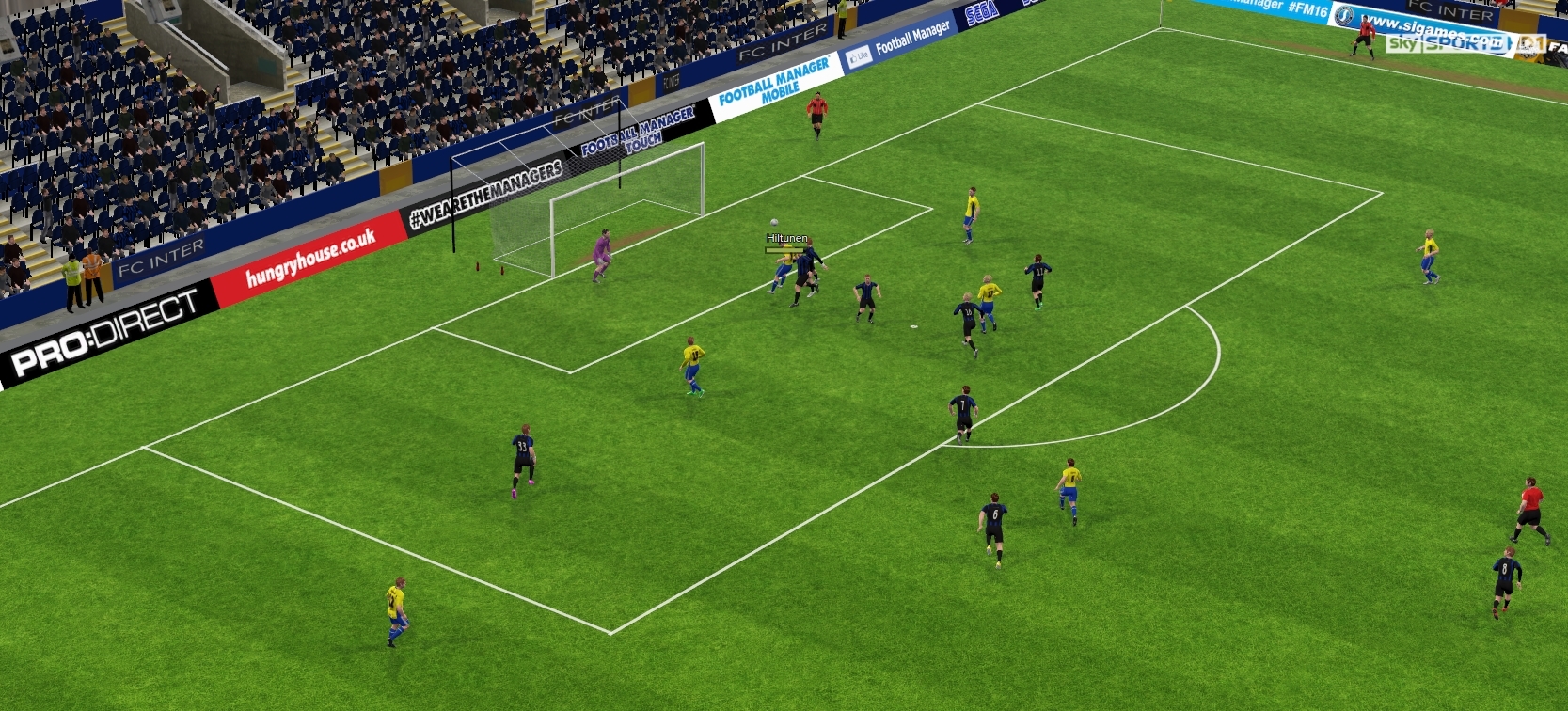 Superstar striker Juho Hiltunen was the most impressive player for the first month of play. In all matches he scored a total of five goals in all competitions. His biggest day came against DC Inter when he lead the match in scoring with a hat trick. Also he collected two assist and maintained a 8.32 rating.
Managers Thoughts:
The first month of league play was really good in my opinion. We were really on fire most of the time and it looked like the players were connecting without really having to be vocal. It was weird like they could read each others minds while crossing and passing the ball. I hope we can keep up the good run as SJK are too close to us in the table.
What to look forward to in May:
Klubi will have a very busy month of May with a total of eight matches on the docket. Due to the heavy volume of the month we will see a lot of rotating and mixing up of the squads. This month includes a date with rival HIFK and a meeting against SJK. Klubi are looking to avenge the 3-2 loss from the Veikkausliiga Liigacup final earlier this season. On injury news Michael Essien should be healthy and make his debut either against HIFK or PK-35. The transfer window closes on 7 May.