The story of one Americans journey to the top of European Football Management
OoooOoo Exiting I wonder who it will be.But I'm certain a genius like Mark will have no problems

It's almost as if I know where you're headed

OMGItsToddzy It will be a great team

mgriffin2012 I totally gave a major hint in the location
The Opportunity of a Lifetime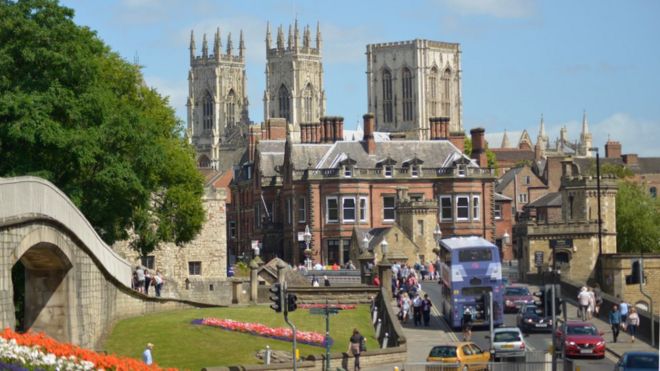 Yorkshire is one of the biggest counties in all of England and with it one of the most important. This area is seen as one of the historic counties through the whole country. With major cities such as Leeds, Sheffield, Bradford, Kingston Upon Hull and Middlesbrough, there was one city that had major significance in everything but football. This city was York.
York was once a thriving city, I mean it still is but with the way things progress, the historic once walled city becomes more of an afterthought each decade. This is even true about the local football team York City FC. Once a proud team and decent club is now struggling to stay afloat season after season with relegation after relegation.
It was time to stop this decline and Chairman Jason McGill was needing something to break this curse. Despite winning the 2016/17 FA Trophy it was not all good as the club suffered their second relegation since the end of the 2015/16 season. With the club continuing this steep decline, the chairman needed to take action as manager Martin Gray quit as the 2016/17 season ended.
This is whereour hero Mark Campbell comes into play. The 30 year old American has been searching for his first coaching gig since finishing his badges earlier this season. By chance Jason McGill had seen that Mark applied and thought it was a great idea to give him an interview.
With the direction York City was heading giving this unknown American a chance at the managers spot would not be such a crazy idea. The club and its owners and fans were growing impatient so the idea of having a rookie take the job would not be the most outlandish thing.
I had this funny feeling that after a few weeks of job searching this was it. York was in such bad shape and from what I have heard nobody worth a damn was interested in this sinking ship. Well I am one who loves a challenge and York would be the perfect start to my football managerial career.
I can not believe that a few months ago I was slaving away in the financial district of London and now I have this grand opportunity for a rebirth in my football career. The meeting with the chairman was a pleasant one.
Despite my lack of knowledge of the National League, the chairman was impressed at my views of how I see the club rebound. With this we had a little over an hour conversation on everything. It seemed he was very interested in getting to know me. Once we completed our meeting, I was ready to leave expecting a we will contact you later thing.
Well that did not happen as he said he would be back in a moment as he needed to get something. So with that I was thrown a curve ball thinking something else was going on. Well about five minutes later he returned with a piece of paper and a pen.
I was presented a piece of paper that had some of the nicest looking stationary that I have ever seen with a contract. I was then offered a one year deal to become the newest manager for York City F.C. I can't believe I have gotten my first job in management here in Europe!!!! Hopefully I can stay with this club fir the next several years, I have a grand plan to get York to the top!!!
This was the start to what would become one of the greatest turnarounds and triumphs in modern English Football History. 15 June 2017 is when I began my managerial career with
York City F.C.
York need a hero by the sounds of it, and I think they may have found one!
York have been woeful the last few years, partly down to the owners but also largely to Jackie McNamara. Hopefully Mark can turn the sinking ship around with the help of Jon Parkin and co

Mgriffin2012 Lets hope so

ScottT I think he would, what a shame this happened to York as they seem like a club that should be in the Premier League

York City FC: Struggling Yorkshire side hire new manager
18 June 2017|
Football
---
Vanarama North club appoint unknown American to lead the team into the 2017/18 season
Mark Campbell said he has a point to prove and is "hungry to get things right" after being appointed as York City FC's new manager.
The freshly appointed American replaces Gary Mills, who was sacked on Monday with the The Minstermen getting relegated for the second season in a row.
York City joint Jason McGill said the 30-year-old American is "the right man to turn things around".
He added: "We need somebody fresh, willing to take a risk and someone who has a plan for this club in the future, Campbell fits those requirements."
With this being his first major football job the 30-year-old has a lot to prove here. He is no stranger to the sport though, his father played in the old NASL for the Minnesota Kicks and Chicago Sting. Campbell also has some playing experience in the American College ranks and the Professional Development League as a player.
Before taking over the York City job he has a nice career working south in London in the financial industry.
"I am very honored to become the newest manager at York City, I hope the fans and players can get behind my vision I have for this wonderful club."
"It is not fair to see York City get relegated two years in a row, my goal here is to fix this and see us back up in the EFL," said Campbell.
Campbell and the The Minstermen report to training camp in a little over two weeks. The supporters are hoping that he can be the one who turns the ship around.
A formal press conference is set for Tuesday at 1:00PM
The only way is up for York!
You are reading "Mark Campbell: Impossible Is Nothing".
↑