Hoffbeck92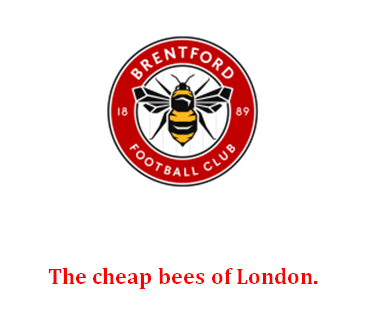 "I want to pay you 2.4 million for him ..... that's my final offer .... Take it or leave" - ​​screamed Brentford's new manager, Kasper Lykke, during talks about a potential new player for his squad.
It was only the day before this, Brentford surprised the whole of England when the announcedthe unproven Kasper Lykke as their new manager. After a round of questions from the Bees' fans, it was soon found out that rumors said that Kasper Lykke was the cheapest man in football.
"He makes Mike Ashley appear generous" - said a faithful fan.
The media has speculated that the stingy dane was hired because of his connections to Claus Steinstein of Fc midtjylland and Brentford's Owner.
Rumors also say that Kasper at the job interview promised Brentford's owner that he would never spend more than £ 2.4 million (aprox. $ 20 million danish kroners) on a player and that despite this he still had an ambition to lead Brentford to the top.
My name is Mr. Reporter, and I'll be your eyes on this story!