There we have it, another season of Football Manager officially over as we welcome FM22 with the beta launch. But to conclude the FM21 season, we must first announce our Story of the Year winner...
J_ames for Stjepan Kalinic - Journeyman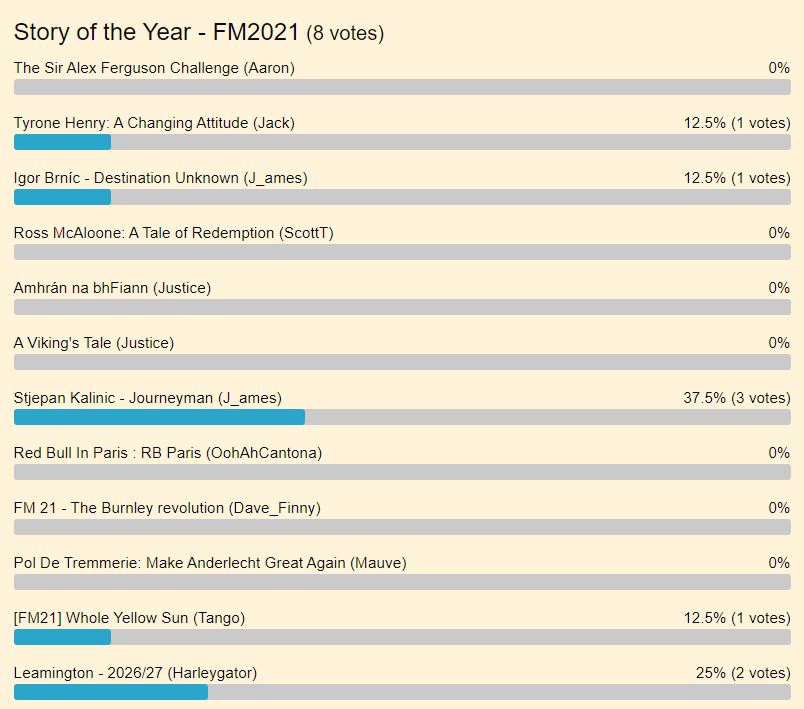 J_ames
has claimed this years Story of the Year award! His travels around Asia entering some of the more obscure leagues you could possibly venture too, has captured the attention of his readers and ultimately seen him win this years SotY.
A massive congratulations James and I very much look forward to what you get up to in FM22!