@J_ames that's the beauty of playing a 77-game season, there's not really any time to dwell on the recent tragedies
V. The destiny and the irony
Season 3: Eternal Glory (Part 5)
Before you can dream of winning the Copa Libertadores de América, you have to reach the final.
You have to defeat every rival in your way.
You cannot slip, you cannot trip, you cannot fluke
. The smallest hesitation means game over, try again next year from square #1.

2024 Copa Libertadores de América
Second Round vs. Unión La Calera
With all due respect to our rivals, the draw has been gentle to us.
ULC is not a club that would intimidate anyone aiming for the title
, and to be honest, they are quite the opportunity to advance without hiccups, especially considering that giants as Santos, River Plate, and Independiente were part of this same pot.
Leg 1, La Calera
So we advanced without hiccups.
Thiago Maia got us ahead in the 4th minute of the match
, and in spite of a tough rest of first half, in the second half we got ourselves comfortable and built a whopping 4-0 victory, enough to give some of the lads a rest for the second leg.
Leg 2, Porto Alegre
With an "alternative" line up, Ricardinho scored the only goal of a very uninteresting affair.
Argentinian fans have all reasons to be concerned: out of the 5 Argentinians in the second round,
only Boca advanced to the quarter-finals
. In fact, only 3 countries will be represented in the next stage: Brazil (with 5 clubs), Ecuador (2), and Argentina (only 1).
Quarter finals vs. Independiente del Valle
The draw is yet to throw greater hurdles in our way. Although Independiente del Valle have a solid footballing project and have surged among the powers in Ecuadorian football, even becoming runners-up of the 2016 Copa Libertadores, and
eliminating Grêmio in the preliminary rounds of the 2021 edition
, they are not contenders this season.
Leg 1, Quito
Payback for 2021 is paid. Thank you for doing business with us,
you owe us nothing anymore
. At the altitude of Quito, we had a magical 35 minutes and then we controlled the match to save our breath.
Leg 2, Porto Alegre
If we could just agree by not having a second leg, we could have spared humanity from this match.
The other Ecuadorian side has also been eliminated. In the other match-ups, we had great matches in Palmeiras vs. RB Bragantino and Boca vs. São Paulo.
Semi Finals vs. Boca Juniors
It finally came to a time when it was just impossible for the draw to be nice to us. With Boca, Palmeiras, and Santos still alive, we and Palmeiras were the clubs with the least Libertadores titles in the contest, with 3 each, for a total of 16 nametags in the trophy across this semifinal.
Leg 1, Buenos Aires
Knowing that this was no occasion to toy around, I decided to go to La Bombonera with our conservative tactic, in a 4-1-2-3, replacing Facundo Torres with Victor Bobsin.
Playing in La Bombonera is regarded as one of the toughest things to do in South America
(not only football-wise), as the
Bosteros
, as Boca Juniors fans call themselves, create a tense atmosphere intimidating like few other stadiums in the world.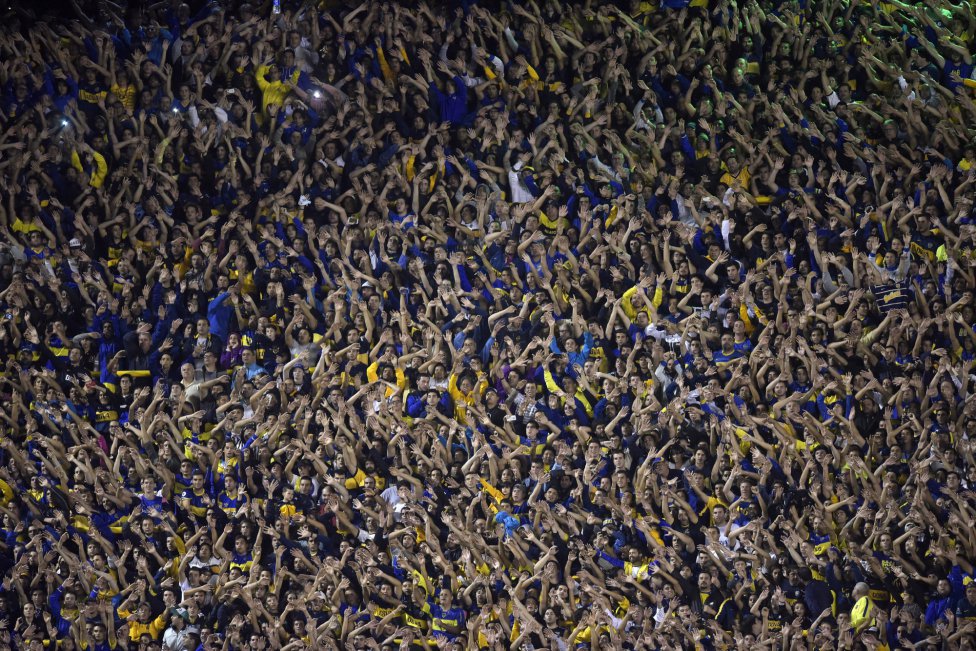 One thing we couldn't do: silence the Bosteros Ph: Diario As
With 5 minutes in, Victor Bobsin opened up to Gabriel Pec, who brought the ball to his left foot and got the defensive line on the back foot.
With a low cross, he then found Brenner
, who just fused the ball to the back of the net.
No more activity in the first half. Early in the second half, however, we got to our second, with Zaracho getting to the tip of the penalty box and rolling a back pass to Thiago Maia,
who got the second from a violent hit
. This goal would have made any fan silent, but this is Boca we are talking about. They kept singing despite the major setback.
In the 72nd minute, Zaracho found Ferreira, who sent an awkward header towards the middle of the box. The awkwardness of the play confused the defender Zenón and
Torres, who replaced Gabriel Pec at the 66th minute, sneaked himself in between Zenón and the keeper
to tip the ball to the back of the net.
With the 3-0 victory, not much would stop us from going to the final.
The Bosteros, seemingly unfazed
, kept singing and jumping and waving their shirts.
Leg 2, Porto Alegre
If you've been around long enough, you already know protocol. And
if you know protocol, you know this game ended 0-0
. Even if we had a xG of 1.98, nothing made our strikers interested to score. As Boca hasn't harmed us in any way, we had a tranquil path towards another Copa Libertadores Final.
Sometimes, destiny pulls you by the arm and says: I'll give you the chance you seek.
And if you don't know that,
destiny has a sister
. A weirdo, fan of punk rock and covered in tattoos with no meaning: irony.
When destiny and irony combine, you are put in a crossroads, in a situation of duality that is simultaneously delicious and painful.
Once again, the Copa Libertadores final will be decided between Grêmio and Santos.
This is an immediate chance to avenge last season's tragedy
, inflicting them the same pain they inflicted to us exactly one year ago.
The duality of it all is to meet up so early with a pain that is yet to be healed,
meeting again with our tormentor
and giving them the chance to hurt us again. Be hurt once and it is part of the game; be hurt twice in a row and you're subjugated.
But if we win…
Oh, dear, if we win…

2024 Copa do Brasil
As you may have seen yesterday (or today, if you are reading it all in one shot), we got knocked out by our rivals in the Copa do Brasil. Here, I bring the outcome of this competition after we were shot down.
Our Games
Inter hasn't got too far after knocking us out, being immediately eliminated by Fluminense, the future champions. Fortaleza, the sensation of the last few seasons, got to the final this time, but unfortunately it wasn't their moment.