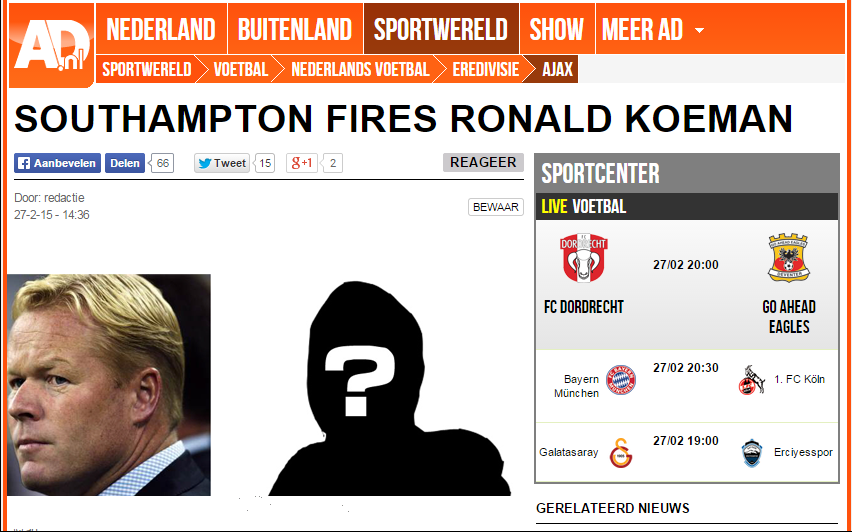 It looks like a Dutch virus is spreading, after Clarence Seedorf who was fired
after a half-season by AC Milan Ronald Koeman is going to leave 'The Saints"
as soon as possible. The chairman said they needed someone to set things up
and after that they needed someone who can fit better for southampton. It looks
like they're going to sign the unknown Dutch-man Laurens who only
managed some youth teams of local clubs. The chairman said they wanted an
unknown young manager with a lot of potential to lead the squad. It also looks
like the brother of Ronald Koeman,Erwin Koeman, is also going to leave
"The Saints"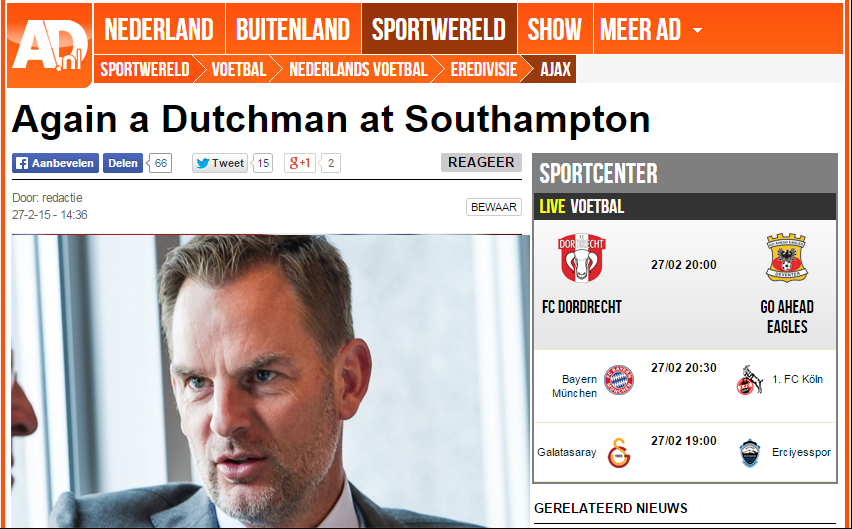 Southampton signed Ronald de Boer as trainer today, the twin brother of Ajax
manager Frank de Boer who won both the champions league in 1995 is going to
join Laurens in their challenge to go to the Europa League with
Southampton.