Football Manager Random Club Picker
According to a recent vote poll we run on Twitter asking "How do you choose which club to manage?", more than 25% answered that they pick a random club. One out of four people picking a random team for their FM save is a surprising ratio. And that is what inspired us to create this random save suggestion generator tool for you.
Football Manager Random Team Generator
This simple yet handy web app will suggest 3 random playable clubs at a time, showcasing a brief report card for each of them with crucial information such as transfer budget, stadium capacity, average age and 3 star players with the highest market value.
If you want to see more details about a club, simply press the "Club Profile" button underneath each card. Within club profiles you can find an overview of more key information, such as training facilities, youth recruitment, wage budget and a wider selection of the team's best players.
Re-generate 3 random teams 1 random club profile
Steaua Bucureşti

Liga II
Club Profile
Tweet Team
Lions
Gib Football League
Club Profile
Tweet Team
SK Sturm Graz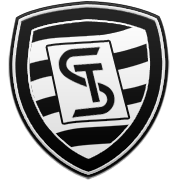 Premier Division
Club Profile
Tweet Team
How is this any different from the official random team selector in-game?
You can't really get a random team from all playable clubs unless you load all playable leagues. And you don't receive 3 options with card overview to get a quick feel of each club. We have ideas to improve this online tool further, but we definitely see reason to be using it already.
Football Manager Club Finder
If you don't want to get random save suggestions, we have an advanced form where you can set your criteria to receive informed recommendation for which club to manage. You can filter several data, including budgets, facilities and nations... even preferred color!
Opinion - Who to manage?
For a more personal spin on who to manage for your next Football Manager save, we also have various articles you can read, if you're after a more emotional approach that answers the crucial question of "why should I manage this team".
↑