Chapter 1 // Realisations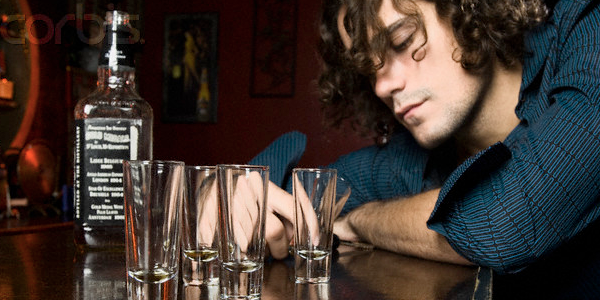 As I awoke from the cold wooden surface, I jolted up holding my head as the blur in my vision began to fade. I looked around the bar to see it empty, how long have I been here?! I looked up to see a rather pissed off bartender staring at me with a disapproving look.
"Just you again eh Josh? You've got to stop doing this, it's no good for you."
I just shrugged my shoulders at him and waddled my way eventually to the door, trying not to trip over my feet doing so. I regained my vision properly and stared down at my watch, 4am, fuck, I've been here for HOURS. I pulled out my phone and looked in my contacts for the number of the local taxi service, yes this has happened many times before, hence why I have the taxi number saved on my phone. I slurred my words on the phone whilst ordering my taxi but eventually I managed to tell them my location and before you know it they arrived, pulling up into the puddle infront of me, with the water splashing over my jeans as the driver pulled down his window.
"Slater?"
"Uh... yeah, that's me."
I hopped in the back seat and told the driver my location. I lived in the poorer part of town, well most of the town is poor but still, just some shitty flat which I could barely afford with my job at the local Tesco, man I hate that place. The drive was short and we eventually ended up outside the block of flats I lived in, looking up at them wasn't the prettiest of sights but it's home. The taxi came to a stand still and the driver looked back at me.
"Four fifty please sir."
I opened up my wallet to see not a penny, fuck, am I THIS broke? I acted calmly as I pretended to be searching for my money even though there wasn't any in my wallet. I briefly looked up at the driver, looked back down again inside my wallet and, made a sudden movement to open the door and I leapt out, sprinting down the pavement.
"You dickhead! Come back with the money NOW!"
I took no notice of the drivers words as I detoured into an alleyway and climbed over a fence. I hid behind a recycle bin as I watched the taxi slowly drive back off, fuck, that was close. I went to the front entrance of my flat and called for the lift, I lived on floor 20, and there are 25 floors to this flat, most of which don't contain a lot of people. The lift eventually came and I began my slow rise up to my floor, still slightly hung over, and moved towards my room. I reached into my pocket to find my key and... fuck, it's not there... I then remembered I left my key on the fucking taxi, oh perfect, absolutely wonderful. I looked to my left, then to my right and then used all my force to kick my door open. Welcome to the wonderful life of
Josh Slater.
Just a few things
Hey everyone, I'd just like to firstly thank you for reading the opening chapter to my new story, it's great to be back writing again! I'd just like to say that I will do my upmost best with the updates of this story, the frequency of updates will vary due to other commitments in my life such as college, work and my social life, but overall I hope you guys enjoy!