Introduction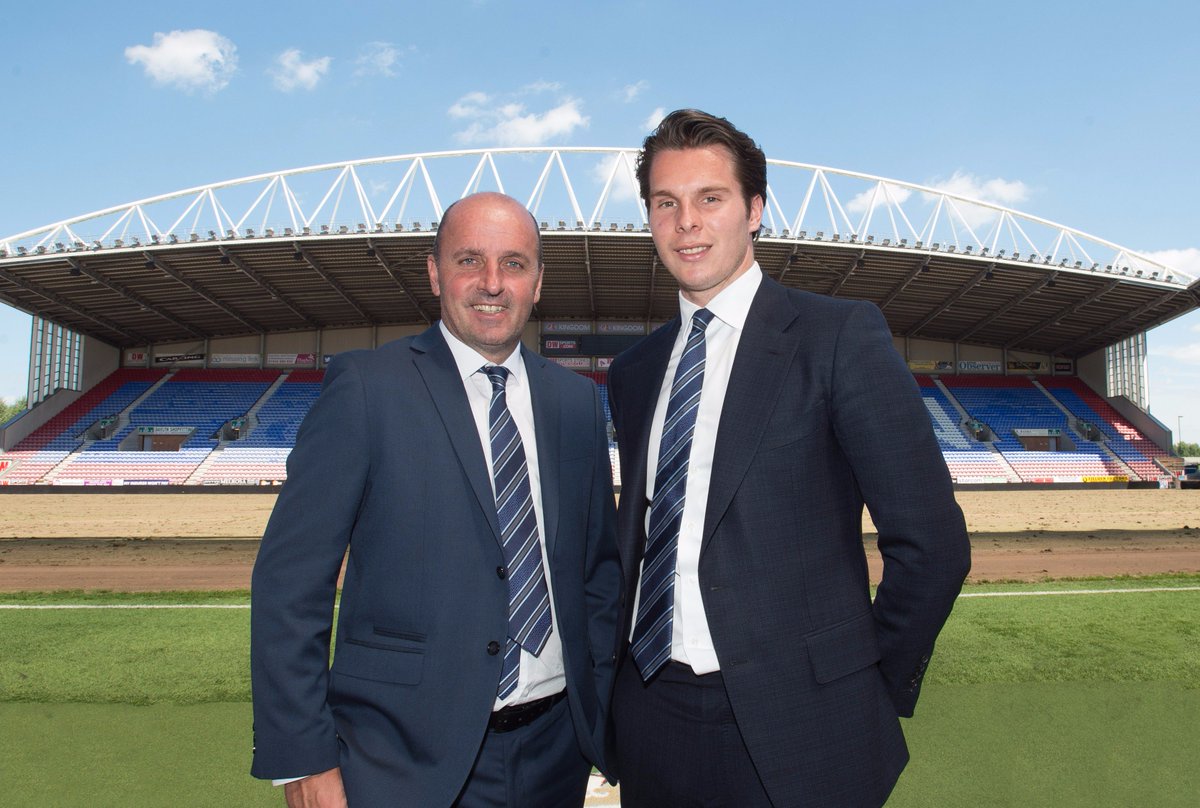 Welcome to '
Paul Cook: A Latics Revolution'
my first post and story here on FM Scout. I've always browsed about on the site, reading the many stories on show and finally decided to give in and do one for myself. I've been playing this game for years, for as long as I can remember really, I simply grew up loving football, so if I weren't playing it in the garden or at the park, I'd be watching it down at what was the JJB Stadium, or now known as the DW Stadium to watch the tics...
Now, many will be familiar with the 'Latics' and can already guess who this story and career will be with, but for those who perhaps don't know who they are, it is the nickname of League One side Wigan Athletic, who were most recently in the Premier League in 2013 and beating Manchester City 1-0 in the FA Cup final at Wembley thanks to a Ben Watson header. (Cue the 'We beat Man City with a Watson goal song...)
It makes sense, or at least to me anyway. I have never really sat down and played out a save with the team I support - I have always been tempted away by bringing someone up from the Conference North or South to the Premier League to do so, however this year I want that to change. With our relegation back to League One after a dismal season, mostly thanks to Warren Joyce, it means another chance to rebuild and reassess.
Once the Championship season concluded, all eyes were on chairman David Sharpe, the grandson of Dave Whelan, to bring in someone who would not only get success this season, but could guarantee it for the future. After a few poor managerial appointments in the past since Roberto Martinez left the club for Everton, in which have featured the likes of Owen Coyle, Uwe Rosler and Malky Mackay, as well as Gary Caldwell who won promotion with us last time around, many weren't confident.
However, the fans were proven wrong. Paul Cook was the man to be appointed as the latest Wigan Athletic manager, abandoning his post at Portsmouth, who he led to the League Two title that season. Paul was a manager who had a good track record wherever he had been, having stints at Accrington and Chesterfield prior to that at Portsmouth where he brought success not expected before at the two clubs.
And that is where the story begins, Paul Cook will be beginning his preperation ahead of what will be a tough season for the Latics. A season full of optimism, promise and high expectations from the board, players and fans alike,
will he be able to handle the pressure in the hotseat at the DW Stadium, or will he prove to be another disappointment?