I always liked the challenges in FM. To undertake a club from lower divisions, get it on the top one, win domestic trophies, play in European Competitions and so on. And that's the story I will talk to you about. It's the club of my neighborhood in Prague, Czech Republic and more specifically of the area Stodulky in Prague 13. I hope this story will inspire many of you to take over the clubs of your neighborhoods wherever you live, no matter what divisions they are playing at. I'm not that good in writing stories, so I will mostly focus on results and standings of each season.
TJ Sokol Stodulky was founded in 1920, hasn't won any trophies and plays at the local ground of -around- 20 seats plus average 300 people can watch a match of our team by having a classic Czech beer and klobasa (sausage) on hands.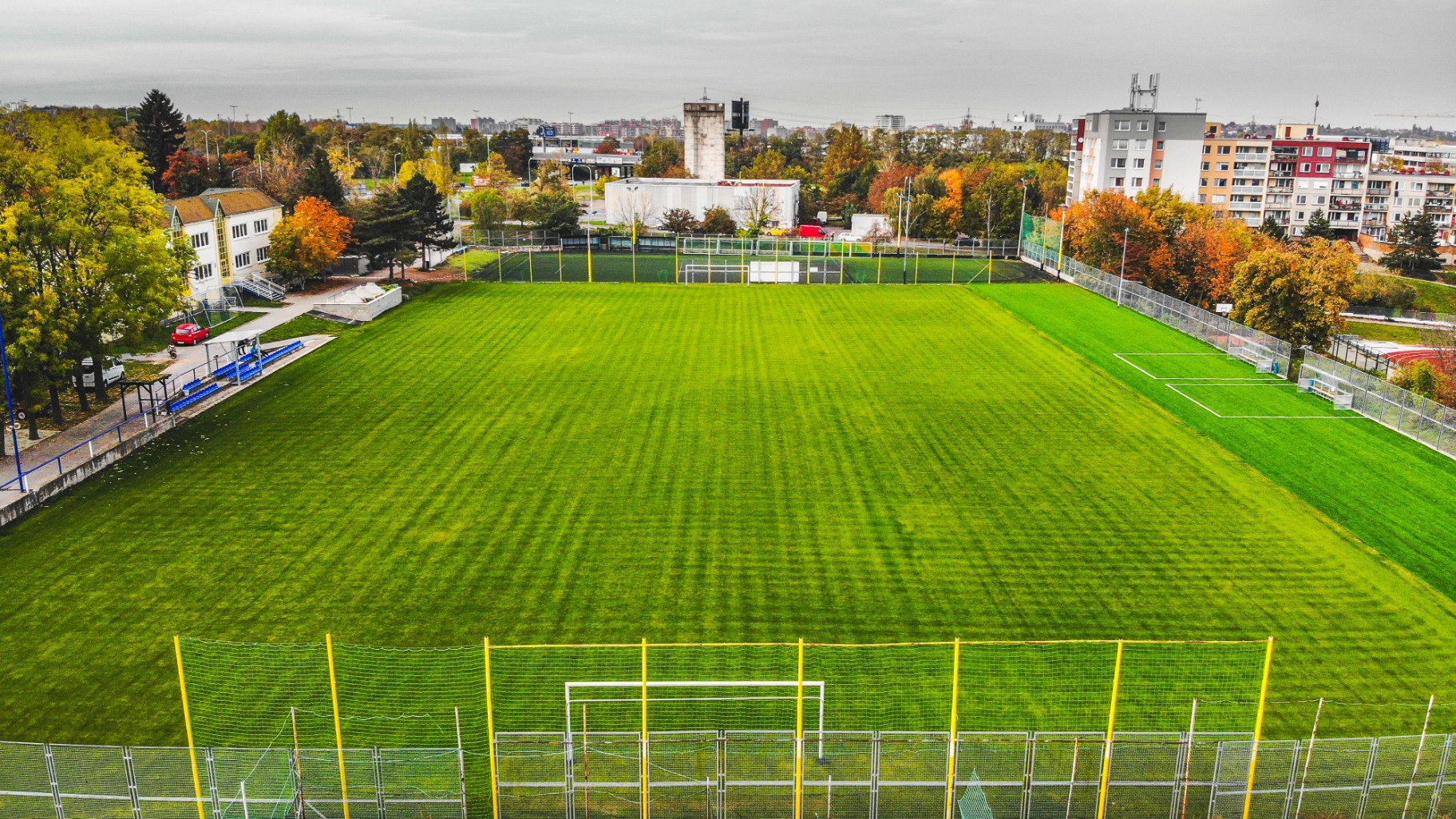 Our home ground, Areal
Goals of this save:
1) get this club to the top tier no matter how long it will take
2) win at least one domestic trophy
3) develop good academies in order to stop buying players from other clubs in long term future. On this will also help the ''B'' teams system that is followed in Czechia.
Regarding the coach: I will start without any coach diploma and experience exactly like reality, also I will add the real language skills I got (which is Greek and English), I will try to get more badges as the club will be growing.
Competition
We are going to participate in 2nd Prague's local division (6th tier), where the promotion favourite is Vltavin B. It consists by 16 teams and every tie is followed by penalties, where 1 point is added for the winner of the process.