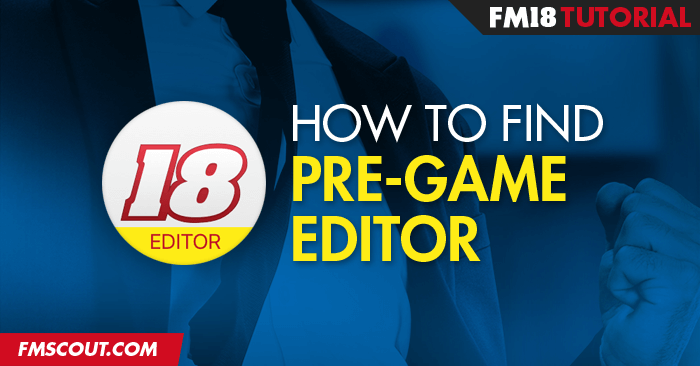 The
FM 2018 Editor
also known as the
FM18 pre-game data editor
is a powerful editing tool that allows the user to modify the
Football Manager 2018 database
.
It is
available for free
as a separate download for anyone who has bought FM18 through Steam library under tools.
How to find it in a glance
:
Open Steam -> Library -> Tools -> Football Manager 2018 Editor
Step by Step Instructions
Step 1:
To find and download the pre-game editor for Football Manager 2018, you'll need to log into the Steam desktop app first.
Step 2:
On the top-left menu (Store/Library/Community/User), go on Library.
Step 3:
Select "Tools", the second to last option on this sub menu.
Step 4:
You will now see a number of titles, just scroll down to Football Manager 2017 Editor, right click on it and finally select install.
The download will now proceed, and you'll be able to use it.
The initial run may require to install direct X files.
For optimal performance it is recommended that you use the FM 2018 Editor on a high-end machine with at least 2GB RAM or more.
Due to massive amount of data stored in the Football Manager 2018 database you may experience poor or slow performance on low-end systems.
FM18 Editor VS FM17 Editor
In previous years it has not been possible to tell if an edit file has been used to create a new save game. In FM 2018's Pre-Game Editor, hovering over the number of database changes on the Game Status screen reveals the names of any edit files used when creating the game.
Users wishing to utilise certain 'Player Preferred Moves' may be interested to learn that this year players can be searched for in the editor by PPM, allowing managers to filter for players who possess a specific PPM when searching the database. In a similar fashion, non-playing staff can be searched for via their 'Non-Player Tendencies'.
Finally, when setting up new league or cup competitions via the Editor, managers can multi-select match times on fixture lists. This helps when editing competitions on the fly, as previously what should have been a simple change in the standard fixture time for a competition had to be effected by editing each individual match time.