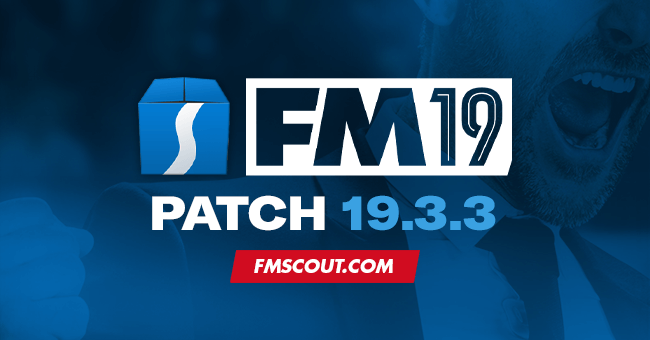 Sports Interactive have just released the eleventh (!) hotfix patch for the final retail version of Football Manager 2019. Like the previous 2 patches, it doesn't really introduce any tweaks/improvements but merely addresses a crashing case for users on specific setups.
This particular patch has caught me off guard as it wasn't announced by the usual person on SI forums.
Released
: 11 March 2019
As usual the update is save game compatible, so you don't have to start a new save game. However, any fixes related to competitions rules or schedules require you to start a new game.
To update you will need to close down Football Manager 2019 and re-launch for it to update. If this does not work for you or you feel it has not updated you will need to restart Steam.
Even if that doesn't do the trick, then
verify the game cache
will.
19.3.3 List of Changes
- Addressed a crash affecting users on certain specific setups when launching the game
If you encounter any issues please do take the time to raise them via the
FM2019 bugs official forum
.