There are many wonderful clubs to try and play in South America. Many are familiar with the big and historical names of South America, but with very little backstory to them. This article will help you find a club that you may be interested in managing for you FM20 save.
Some big names are in here but not all of them, many smaller clubs that you may not have heard of decorate this list with good reason to manage them. Even for the FM community in South America, this list can give you a taste for trying something new and different in the CONMEBOL realm.
Of course every FM save is always that much better with a bit of a story or a reason as to why to take over a club. This article hopefully helps not only give you the reason to try these clubs in FM20, but also build a story around it and become completely immersed in your FM20 universe.
For a small introduction into South American football, a lot of the leagues are different then in Europe. Many leagues are run with an Opening and Closing halves to the season, with the champion of each one playing in a final or an overall table judging the winner. Many leagues also have state run cup competitions alongside domestic cups and of course the league; all of which vary in format.
Some leagues relegate sides based on point averages over the past few seasons; a bit of a controversial set up but it brings extra excitement to the table, quite literally. Also formats change quite regularly in South America, formats of season can chop and change over just a few years in some countries making keeping track of champions rather difficult.
One final thing to note is the confederation competitions; the Copa Libertadores and Copa Sudamericana. The Copa Libertadores is the equivalent to the Champions League while the Sudamericana is the Europa League equivalent.
ARGENTINA: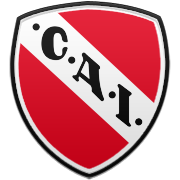 Independiente
–
One of the most successful sides in Argentinian and South American football history. Their last title success was the 2002 Apetura domestically. On the CONMEBOL level they are the most successful side in Copa Libertadores history with 7 titles to their name. Every final in the Copa Libertadores they participated in they have won, the last coming in 1984. More recently they have won the Copa Sudamericana in 2010 and 2017. While the recent cup wins are impressive, it is not quite the heights of where this club once used to be. Someone taking them back to the top of both Argentina and CONMEBOL is definitely an intriguing save.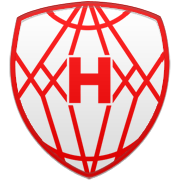 Huracan
–
In the 1920's, Huracan was a real force to be reckoned with before dozing off into obscurity. More recently in 2009, they were so close to finishing as Clasura champions but fell just short, losing to Velez Sarsfield. More recently they have returned to success by wining the 13/14 Copa Argentina and in 2015 winning the Supercopa Argentina. However with no CONMEBOL success to their name and their last title success coming in 1973, Huracan can use a bit of loving in a save and even bring a trophy from the continent too.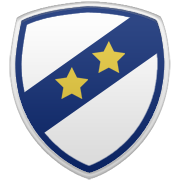 Quilmes
–
A club that you could say is a "yo-yo" club, Quilmes has not done much in Argentinan football. With only two titles to their name in 1912 and 1978, this current second division side has yet to be promoted back to the top flight since their relegation in the 16/17 Season. An intriguing save this could be as you will lack the status compared to many other famous sides in Argentina and also survive in the crazy first tier.
BRAZIL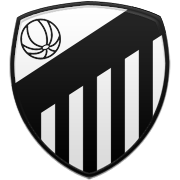 Santos
–
A famous club that everyone well knows mostly thanks to Pele. However as of late, Santos has had nothing to really show in the trophy cabinet. Their last league title came in 2004, as for dominating on the continent, well they haven't. Yes they won the Copa Libertadores in 2011 but the only other time they won the tournament was back in 1962 and 1963. You would think based off their reputation that they would have won so much more. They have multiple regional titles but their last was in 2016 and while it is nice to be the best in the region, they need to push onto bigger trophies.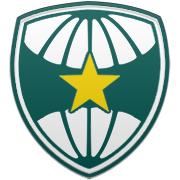 Coritiba
–
Coritiba though limited in success on the national stage, Coritiba is actually the most successful side from the Brazilian state of Parana. They have won the state championship more times then their rivals Atletico Paranaense and Parana Clube. They were also the first club from southern Brazil to win a national title which was their only one in 1973. Also Coritiba were the first southern club to compete in both the Copa Libertadores, Copa Sudamericana and the finals of the Copa do Brasil which they have yet to win.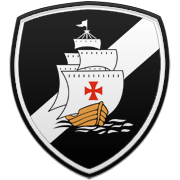 Vasco da Gama
–
At the turn of the century, Vasco looked like they were going to become the ongoing dominant force in Brazilian football. League titles in 1997 and 2000, and a Copa Libertadores title in 1998 cemented a strong showing. However, the club is now far from their previous success. After being relegated in 2013 they suffered four years of going between divisions. Now with two successive seasons back in the top flight they have never really been consistent performers or challenged for silverware. An FM20 save can bring some stability and calm to the club and push on back to the heights they were once placed at the start of the new millennia.
CHILE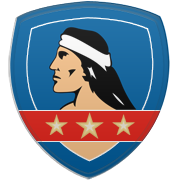 Colo-Colo
–
The most famous and successful club from Chile, Colo is the only club to ever win the Copa Libertadores from Chile, back in 1991. Colo are well ahead of the rest of the clubs as having a total of 32 domestic league trophies to their name with Universidad de Chile who is next on 18. While the domestic success is very impressive, Chile's international performances of winning back to back Copa America's has never translated to CONMEBOL success for the domestic clubs. Taking over Chile's biggest club can forge a new pathway for the future of Chilean football on the continent.
C.D. Cobreloa
–
Historically not a very old club, being founded in January of 1977. Their success came almost instantly with winning their first title in 1980 and winning four more titles for the following 12 years. Their last success came in the 2004 Clasura with only a Copa Chile in 1986 filling the rest of the trophy cabinet. On the continental stage they were runners up in the Libertadores in 1981 & 1982. Bringing back the glory years and battling Colo-Colo for domestic silverware sounds like a solid challenge.
Santiago Wanderers
–
Despite a Copa Chile win as recently as 2017, Santiago are playing in the second division of Chilean football. Three league titles to their name is not the most glamorous of histories in football but they have produced some amazing talent. David Pizarro and Eugenio Mena are just two names as of late, but many others have come through the club throughout history. Elias Figueroa who is considered one of the greatest Chilean footballers of all time and has even been touted in the same level as Franz Beckenbauer came through Santiago Wanderers. Maybe a FM20 save bringing through more talent while regaining top flight status can pique your interest.
COLOMBIA
America de Cali
–
With the third most amount of titles to their name in Colombia, America de Cali may seem like dominant force, but they have fallen well short of that as of late. Their last league title came via the 2008 Finalizacion, since then both Atletico Nacional and Millonarios have over taken them in the standings of league titles. Only three clubs have won CONMEBOL competition who are from Colombia and despite their domestic success, America de Cali is not one of them. They were finalists four times, three of those finals were in a row from 1985 to 1987 in the Copa Libertadores but they failed to win. Putting Americal de Cali back on top domestically a long with winning the craved Copa Libertadores seems like a fun FM20 save.
Union Magdalena
–
One solitary trophy, a league title in 1968. Despite this, one of the most famous Colombian footballers started his career here, Carlos Valderrama. Relegated in 2005, they won promotion back to the top flight after 13 years in the second division in Colombia. A good story could be made of this; back in the top flight and a golden boy in Valderrama coming back to manage them… FM20 story of the year is unfolding already.
PERU
Sport Boys
–
The big three clubs in Peru are; Universitario, Alianza Lima and Sporting Cristal. Sporting Boys historically are a respectable club and have always just kind of been 'there' in Peruvian football. Their last league title came in 2017 being promoted from the second division to the first division. Their last top fight title came in 1984. Doing very little in CONMEBOL competitions, Sport Boys can be an intriguing save to get used to the chaotic Peruvian league system and try to make your way in continental competition and bring domestic success.
Universidad San Martin
–
Founded only in 2004, Los Albos have three league titles to their name already, winning their first in 2007, second in 2008 and final in 2010. In 2012 for extra-sporting issues, the club announced their definitive retirement from professional and local football, but were back a month later. Ever since then lower-mid table mediocrity has plagued the club, never looking like threatening near the top ever since their beginnings. Taking this young club to the top again will be no easy task, and a continental trophy seems impossible, a change of fortunes is in your hands.
URUGUAY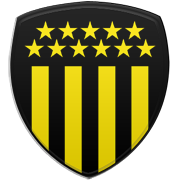 Penarol
–
Much like Scotland, Penarol and Nacional dominate the Uruguayian landscape like Celtic and Rangers. Penarol are the most successful side domestically and on the continent, however their Copa Libertadores escapades have dried up at late. Despite having a very respectable 5 Libertadores titles to their name, the last success came in 1987 and the last team from Uruguay to win it was arch-rivals Nacional the year after in 1988, that being their third title. Time for Uruguay to top the club scene in CONMEBOL once again would you say?
Montevideo Wanderers
–
Besides Penarol and Nacional taking the top two spots, four clubs take up third for titles won and Wanderers is one of them. The intriguing factor is that their last league title was before World War II, 1931 to be precise. A league title is well long overdue after coming so close in 2016. Becoming a dominant force in Uruguay is no easy task, are you up to the challenge?
C.A. Cerro
–
Four titles to Cerro, two from the third division and two from the second division. No top flight honors for the club. Cerro had been relegated twice from the top flight thanks to point reductions in their history. The highest they have ever placed in football was second in 1960, below Penarol on goal difference. Since then, only third placed finishes is the "success" that they have had, in which the last third place finish coming in the 2015/2016 season. Giving this club some real silverware sounds like a difficult but fun endeavor for FM20.