FM20 is fast approaching, and one of my favourite things to do is scour the best young players. Given we know very little about the player database at this point, it's a good time to assess and layout some predictions on who the best youngsters are under the age of
22
.
This will not replace Stam's list upon release and is also not official.
Let's begin.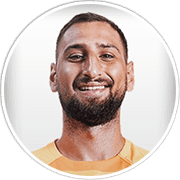 GK - Gianluigi Donarumma (AC Milan)
I mean, who else was it going to be? Whilst you could make shouts for fellow Serie A keepers Alex Meret and Alban Lafont, Donarumma is the clear standout. With all the abilities to fill the shoes of his hero Buffon, he shows incredible talent against the best of opponents in Italy.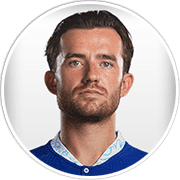 DL - Ben Chilwell (Leicester City)
This one was very close, with Lucas Hernandez almost stealing this one. But given his form for Leicester in the Prem this season, Chilwell takes it. A dynamic attacking fullback, Chilwell is the ideal young attacking fullback for England heading forward with competent speed, passing and dribbling.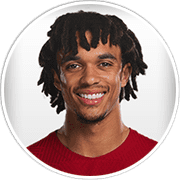 DR - Trent Alexander-Arnold (Liverpool)
Hotly contested with Real Madrid's Odriozola, Man United Aaron Wan-Bissaka and Diogo Dalot, but TAA takes this one for me. Although I dislike Liverpool, Alexander-Arnold, like Chilwell, possesses exceptional ability on the attack and has been pivotal since suiting up for Jurgen Klopp for the first time. It's safe to say TAA should be the best young right-back on FM20.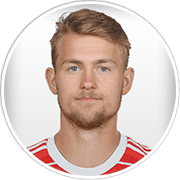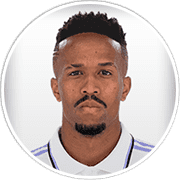 DC - Matthias De Ligt (Juventus)
and
Eder Militao (Real Madrid)
Despite the temptation of stretching the rules and including the mighty Milan Skriniar, he's 24 and therefore doesn't fit the under-22 rule. Militao and De Ligt have recently moved in the previous window, from Porto and Ajax respectively. De Ligt is an easy choice after Ajax's incredible run in the Champions League, and earned himself strong ties to every rich team you could think of. Militao is great because he has a dual-position functionality as he can play in defensive midfield as well. This was the most difficult one to decide, but these two were the best for me.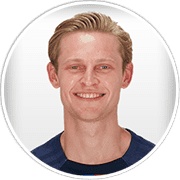 CDM - Frenkie De Jong (Barcelona)
The other player to depart Ajax was De Jong, and it looks like he's now cemented himself as one of the best midfielders in the world. Costing Ajax half a euro to bring in from Vitesse, he's now become a household name around the world. Possessing great skills on the ball, he is the ideal player to fill this slot.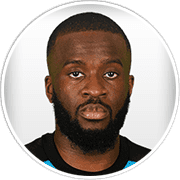 CM - Tangoy Ndombele (Tottenham Hotspur)
I initially thought Arthur from Barcelona, but I felt inclined to go for the fast Ndombele. Who knows, maybe I chose him strictly for his name? OK, I hear you, Spurs aren't very good right now but I believe Ndombele is still a star, and will achieve great things at White Hart Lane.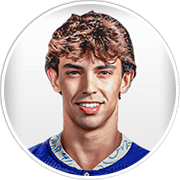 CAM - Joao Felix (Atletico Madrid)
What a story this was. It looked certain Man City had him, and then Atleti swooped in for Greizmann's replacement. Whilst the World Cup winner is a huge void to fill, Felix looks to be worth the hefty sum. Already connecting with striker Diego Costa, he looks to be the perfect suitor to Antoine Greizmann. Start Felix and enjoy.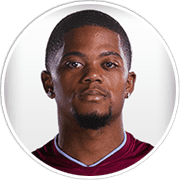 LW - Leon Bailey (Leverkusen)
Now it gets serious, and this one was yet again close. Bailey possesses the Jaimacan speed of some of the iconic Olympic sprinters like retired footballer Usain Bolt, and is just a really talented young footballer. I enjoy watching him and you'll enjoy playing with him in FM.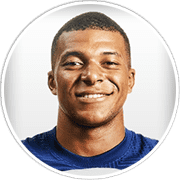 RW - Kylian Mbappe (Paris SG)
I'll concede Mbappe is really a striker, but he'll sit out wide for this team. It's a no brainer - he has to be in here. You know why.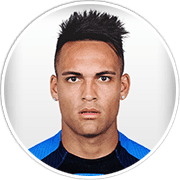 STC - Lautaro Martinez (Inter Milan)
I know what you're thinking. I'm aware of Marcus Rashford, Gabriel Jesus and Luka Jovic, but Lautaro looks like an absolute gun. Possessing every skill a striker could possibly want, Lautaro wholly deserves this spot. If you don't believe fme, watch him over the next few seasons.
The Manager
Who will lead the team? It has to be a manager under the age of 40, and I've put in a man who I believe will be one of the best in a few years.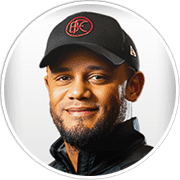 Vincent Kompany (Anderlecht)
Whilst he isn't currently a full-time manager, he's only a retirement away from being one. Now a player-coach at Anderlecht in Belgium, Kompany has always possessed the abilities and characteristics of a great manager. A great tactical genius, he's destined to be up there with Pep himself if he plays his cards right.