As promised we are releasing
FM Editor Live 2014
way before Easter. BIG THANKS to
Thanos
who pulled this one off! He kindly undertook the task of porting the 2013 version over to FM14 and he made it happen in less than a week. I must also give kudos to
Jay
for helping out with this release.
Now this first version of FMEL 2014 has no major new features compared to its predecessor; mostly some minor tweaks. Our main goal was to release it as is and simply add compatibility for FM14. However, we intend to add new functionality in the future so feel free to share feature requests if you have any.
Visit our
FMEL 2014 download
page!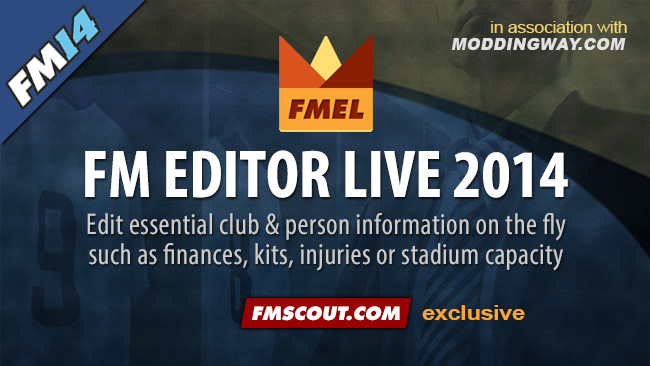 FMEL14
is a real time editor for use with
Football Manager 2014
that enables you to edit essential club and person information on the fly (such as finances, kits, injuries or stadium capacity). Compatible with the latest 14.3.0 patch.
Have fun!