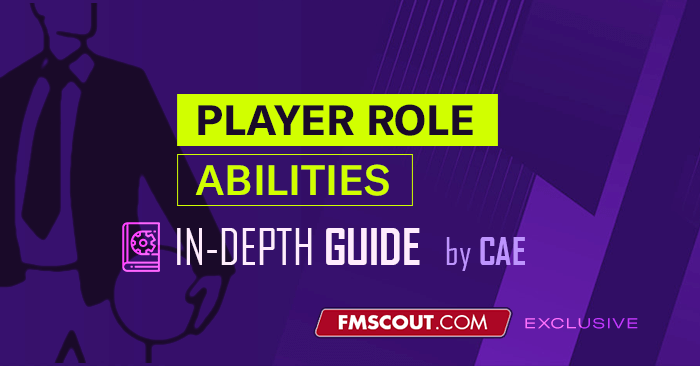 In FM22 each player is given a rating out of 5 stars (with a half-star resolution) which highlights their ability to play different roles and duties in your team.
Hovering your cursor over the star rating will give a description according to the following scale:
1 star: Below Average
1.5 stars: Average
2 stars: Decent
2.5 stars: Fairly Good
3 stars: Good
3.5 stars: Impressive
4 stars: Excellent
4.5 stars: Superb
5 stars: First-class
Selecting a role and duty will highlight the key attributes for the role. Key attributes are shown in green with preferable attributes shown in blue.
It is worth noting that a player must be at least competent in the position for the in-game star rating to be displayed.
Based on our
previous work
, in which we were able to calculate the current ability of players based upon the attributes weights, we have developed a
player role ability calculator
.
You can enter the player attributes and then select a position to calculate the role ability scores.
The calculator shows the average weighted attribute for each role and duty (/20) as well as showing this as a percentage. These scores are on a much finer resolution than the in-game stars, allowing you to make more accurate and informed decisions.
You can also calculate the scores for a position that the player is less than competent in. This is very useful for deciding if a player is worth retraining in another position. For example, the player above would make a very good Pressing Forward.