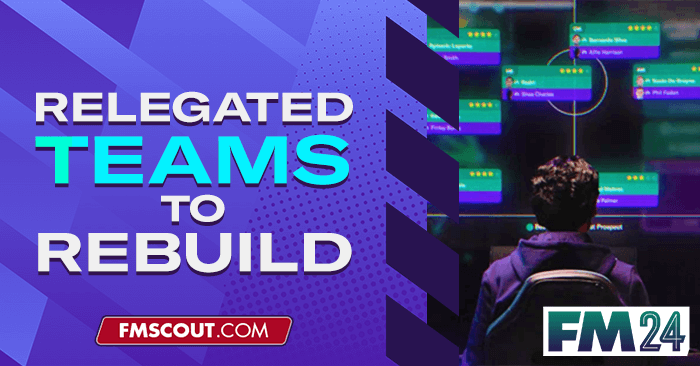 Hey everyone, BTFM here.
It's early for FM24 but as summer arrives we are eagerly anticipating the next installment of the Football Manager franchise, especially with many leagues across Europe wrapping up giving us many fresh ideas and stories to latch onto for our FM saves.
Here on FMScout we've decided to jump in early with this article and help not just us, but all you managers out there with some save ideas with teams that have been relegated at the end of the campaign.
Enjoy!
-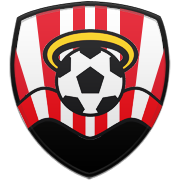 Southampton F.C.
The general consensus on Southampton's stint of 11 seasons in the English Premier League will be looked upon quite fondly. After a decent first season, then pushing top seven status under Pochettino and Koeman, Southampton managed to breach into the European Football scene, topped with an F.A. Cup final appearance during the 2016/17 season. However, things gradually deteriorated which has now culminated in a relegation. It's quite a shame since not only were Southampton an exciting team, but they have an impressive scouting system and youth development programme. Based on the infrastructure, Southampton are well suited to rebound and endure another long stint in the first tier but solely relying on the kids is what burned them last season. Plus on an individual basis, all of that squad is eagerly being looked upon by other clubs and the lack of EPL status will hurt recruitment.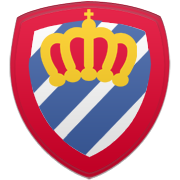 RCD Espanyol
For only five (5) seasons in their history, Espanyol played in Spain's second tier with the 2023/24 season being their sixth. The last relegation just a few seasons ago was just supposed to be a blip, they were playing in Europe that season and domestically things fell apart - but they immediately bounced back. This relegation is worrying and Espanyol may soon become a club unable to solidify La Liga status as they continuously find themselves in relegation scraps in the top flight and promotion battles in the second tier. I would focus on the rivalry with Barcelona or the historical context of Espanyol but there seem to be more imperative issues. While the club does have a unique record of gaining promotion in the first season of being in the second tier, it does feel like Espanyol is performing well below expectations and that could come back to haunt them in the long run.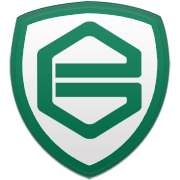 FC Groningen
Ironically in a previous article I wrote called 'Teams to Manage for FM23', I talked about Groningen. They're noted for the youth development program which is very impressive considering the other clubs in the Netherlands, and they've seemed to have stalled in mid-table with potential to push upwards. It was a great platform to launch a club to new heights in a league where it is difficult to breach the giants. Now, after a 23-season stint in the Eredivisie, they find themselves relegated in what has been an ugly end to their top-flight status. Fans can look to Groningen's past for some comfort, when they have been relegated - which is not often - stints in the second tier are minimal. The last occasion was only two seasons away and a club of their stature means that an immediate return is not out of the question. Next time back, one would hope that they push above mid-table and compete in Europe on a more frequent basis.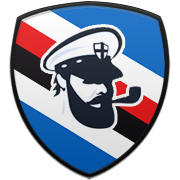 Unione Calcio Sampdoria S.p.A.
I want to say it's come as a surprise 'La Samp' have been relegated but the writing has been on the wall for a long time, the past two seasons in particular being quite rough for everyone involved. Sampdoria needs to be careful, Serie B is not an easy league to play in and as is often witnessed in the Italian system, back-to-back relegations, financial struggles, corruption charges and points deductions are the norm and Sampdoria are not innocent as of late. That's the negative but the positive is that this is a real opportunity to start again - "rip the bandage off" so to speak. The support is there for Sampdoria, historically they are a respectable club and when thinking back to Serie A glory days in the 80s & 90s - Samp was one of the clubs on everybody's lips. Along with a fresh perspective and a boost to the squad, Sampdoria could bounce back with an immediate return to Serie A and hope to push further up the table compared to the past few seasons.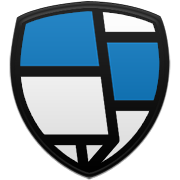 Hertha Berlin
I know not too many in the FM Community or in real life will have much sympathy for Hertha Berlin's relegation from the Bundesliga, but they are a perfect case to show that money is not everything and it does not guarantee an immediate promotion back in the following season. When you really think about it, it's quite shameful on Hertha that city rivals Union Berlin are competing and operating at a far better level than they are when the potential is massive at that club. Greater worries lie ahead as Hertha stands on a very slippery financial slope, the upper management structure seems to be collapsing and issues with the new stadium and licensing problems. Things could get a whole lot worse before getting better.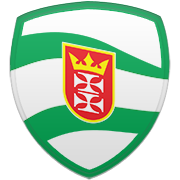 Lechia Gdansk
Dissolving in 2001/02 and dropping to the sixth tier, they bounced back to the top flight in the 2007/08 season by winning the second tier. After Lechia dissolved, it seemed like things were on a continuous upward trajectory, after all, they had consistently been a top-half side, recently winning a Polish Cup, and Super Cup and making two European appearances over the past 4 seasons. Now they're relegated in what is an extraordinary turn of events after several consistent good seasons. Life in the second tier will not be easy and who knows whether this is just a small blemish or the start of something far worse.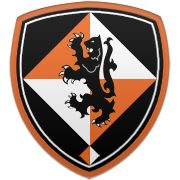 Dundee United F.C.
Well that was pretty abysmal. A return to Europe last season saw only one leg in the Europa Conference League qualifying rounds for Dundee United, but despite the loss to AZ Alkmaar (which they won the home leg) this was still a sign of improvement for the club under the management of Thomas Courts who were praised for their youth academy work. Courts left in the beginning of the 2022/23 season and frankly Dundee United collapsed which has resulted in them dropping back into the Scottish Championship. It's such a shame as it looked like steady improvement would be had with the club and their qualification for Europe was the berth of something.
Wigan Athletic F.C.
I was originally going to have both Wigan Athletic & Reading down, but it looks like Wigan keep getting hit with more and more problems. At the time of writing, Wigan are sitting already bottom of EFL League One on -8 points as they failed to pay their players and staff on time throughout the 2022/23 seasons. On top of it the club's owners missed a payment deadline which equalled 125% of the monthly wage bill… and it may get worse before a ball is kicked. Obviously we never hope any club folds completely but the difficulties at Wigan are serious and the names of other English clubs who have recently melted due to breaches of financial regulations have been bounded about in conversations over this situation. It will be a hell of a challenge to avoid another relegation as Wigan look to simply survive.
-
You have any other club in mind that you are going to manage for FM24? Let us know!