Well well well, here we are again in August.
Football Manager 2023
is just around the corner and if you are like myself, I'm already ready to see what's new and start planning a few saves for the future. It seems to be lots of clubs are in need of a project, a complete overhaul and need to make great changes in order to progress.
So here on FMScout, we have decided to give you all a few of our picks for some
clubs to manage for when FM23 comes around
.
–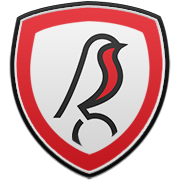 Bristol City F.C. - England - EFL Championship [2nd Tier]
Bristol City have spent the last thirty years bouncing between the English second and third tiers, with this current spell in the Championship lasting since 2014/2015 and spending majority of that time in lower-mid table. Taking over the squad and challenging further up the table and eventual promotion to the top flight for the first time since the late 1970's is the goal.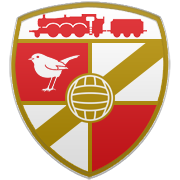 Swindon Town F.C. - England - EFL League Two [4th Tier]
People tend to forget but Swindon Town were once playing in the Premier League during the 1993/94 season after playing in the fourth tier eight seasons prior. Since then, the Robins have been a club bouncing between League 1 and League 2 and most recently failed their promotion play-off bid against Port Vale.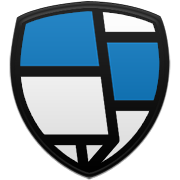 Hertha Berlin - Germany - Bundesliga [1st Tier]
A bit of a joke on and off the pitch, Hertha Berlin Have the potential and should be competing at a way higher level then mid-table and near relegation as of last season. A mess of a club who are now being outperformed by their well run city rivals Union Berlin who are in their fourth ever Bundesliga season. Having a clear system from top to bottom is the first step in a big undertaking to get Hertha competing for European places rather than surviving relegation.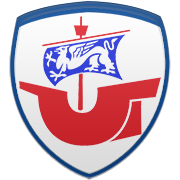 Hansa Rostock - Germany - 2. Bundesliga [2nd Tier]
After the German reunification, Hansa Rostock were a solid mid table Bundesliga side. Since then they've found themselves falling further down the German system and at one point in 2014 were nearly relegated out of the 3. Liga (3rd Tier). Now they're back in the second tier but a return to the top flight seems miles off for the former East German club.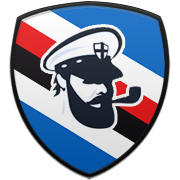 Sampdoria - Italy - Serie A [1st Tier]
Winners of a Cup Winners Cup and runners up to Barcelona in the European Cup in the early 1990's, Sampdoria since then have already had a decline and resurgence. The difference between the previous resurgence and now is that they are a solid mid-table side with no European football and in two of the last three seasons have flirted with relegation. Serie B will come sooner than competing with the Italian giants for Europe.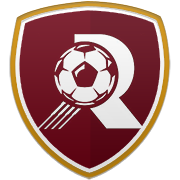 Reggina 1914 - Italy - Serie B [2nd Tier]
Like seemingly every Italian club, Reggina have climbed back from bankruptcy after financial and sporting difficulties and of course found themselves in a scandal or two along the way. But now from the depths of Serie D as recently as 2015/16, they've returned to Serie B where they managed to avoid the relegation battle. Reggina are not as big of a name compared to other clubs who find themselves with a similar history, but it makes the fight to push back to Serie A all the more enjoyable.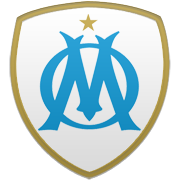 Marseille - France - Ligue 1 [1st Tier]
Look, it's going to be hard to knock off PSG - but the goal of managing Marseille is to bring stability and an overall level of improvement to one of the biggest clubs in France. Domestically, the top two and three are achievable, but when it comes to European places… underwhelming is the word, that Europa League final in 2017/18 looks more of a miracle than a sign of progress. There's always chaos in the squad or behind the scenes, but if they can get things in order - Marseille can be a real threat and a regular in the Champions League knockout rounds once again.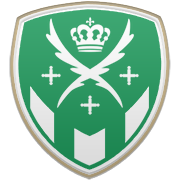 Saint Etienne - France - Ligue 2 [2nd Tier]
I've written loads of these articles for the past several editions of Football Manager, and again I will be writing about Saint-Etienne. The difference this time is that last season, they were relegated! Not that it should come as a massive shock, but now is the time to take over and reinvigorate the squad, especially since Ligue 1 will be reduced from 20 teams to 18 for the start of the 2023/2024 season.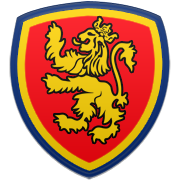 Real Zaragoza - Spain - Segunda Division [2nd Tier]
Majority of their life has been spent in the first tier, but that hasn't been the case since the 2013/14 season. The golden era saw continuous top 5 finishes in the 1960's and an Inter-Cities Fairs' Cup win with a few Copa del Rey's to top it all off. Now however, a lack of stability in the second tier sees promotion a goal for a few seasons down the road.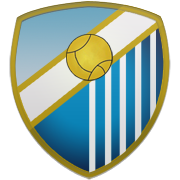 Malaga - Spain - Segunda Division [2nd Tier]
It was fun while it lasted, but Malaga's slow decline now looks like they will soon find themselves in oblivion and in Spain's third tier… or possibly worse. It's been reported that the owner's have been accused of financial misconduct, and legal battles ensue. Now they've been dropping like a stone and only narrowly avoided relegation and seem to be set to drop by the end of this season.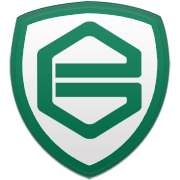 Groningen - Netherlands - Eredivisie [1st Tier]
Mid-table mediocrity. Honestly that title is harsh, but it feels like it suits Groningen. They've consistently finished in mid-table and have hardly ever competed in Europe with a single KNVB Cup win during this spell - which is their only major honour. That being said, Groningen have produced excellent young talents - but it feels like they'll never take the next step in competing with AZ, Twente or let alone Ajax, Feyenoord and PSV.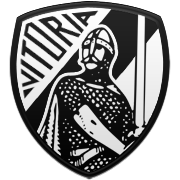 Vitoria de Guimaraes - Portugal - Primeira Liga [1st Tier]
Vitoria have accumulated the fourth most points in Portugal's top flight ahead of Braga, Belenenses and Boavista with the latter two both winning a title. Competing against the big three will always be tough, but Braga are capable of being caught and pushing forward to the next level is a long term challenge to disturb the near 90-year norm.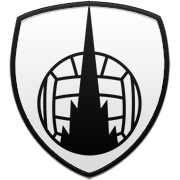 Falkirk FC - Scotland - Scottish League One [3rd Tier]
Falkirk are having a disastrous time as of late, with relegation last season leading to the club's second ever spell of playing the Scottish third tier. Pretty disastrous for a club who in the beginning years always competed in the top flight and in the past 30-40 years were a respectable top tier two side. Now the changes need to occur to push back some major Scottish clubs who compete below the dominant Glaswegian clubs of Celtic and Rangers and climb their way back to the big time.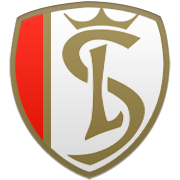 Standard Liege - Belgium - Belgian First Division A [1st Tier]
Longer than any other Belgian side, Standard Liege have been in the top flight without interruption since 1921 and rank fourth behind Anderlecth, Club Brugge and Union Saint-Gilloise for titles won. But time is lingering on, their last league title came in the 2008/09 season while getting to semi-finals and finals of european competitions are from even further back.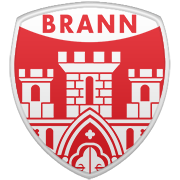 SK Brann - Norway - 1. Divisjon [2nd Tier]
Tumultuous is the best word I can use to describe Brann. Historically, they are one of the major clubs in Norway, despite a real lack of success there's still considerable interest in them. They won their first two titles in the early 1960's and the following season were relegated, promotion followed and some more silverware but was followed by more promotions and relegations. It's almost tradition at this point after six seasons in the top flight and reaching 3rd in the 2018 season… they've been relegated to Norway's second tier.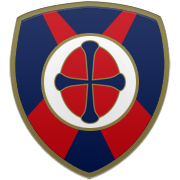 BK Frem - Denmark - 2nd Division [3rd Tier]
One of the oldest football clubs in Denmark, they had competed in all but six seasons in the Danish top division till bankruptcy dropped them to the lower levels in 1993. Sure enough after fighting back, they were demoted to the fifth tier in 2010 after another bankruptcy. Despite the recent struggles, BK Frem have six titles to their name which puts them 7th all time - yet they're a far cry from competing in the top flight once again.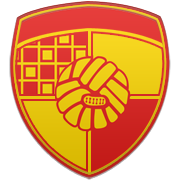 Goztepe - Turkey - TFF First League [2nd Tier]
Goztepe are a proud club, one of the last examples of an authentic neighbourhood club and they have one of the most devoted and die-hard fan bases in Turkey. They were the first Turkish football team to play in a semi-final of a European competition losing to Ujpest in the 1968/69 Inter-Cities Fairs Cup. Historically they are a top flight regular, but the downfall has occurred and since the turn of the century have dealt with multiple promotions and relegations even last season where they now are in Turkey's second tier.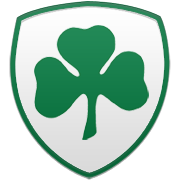 Panathinaikos - Greece - Super League Greece [1st Tier]
The second biggest club in Greece behind eternal rivals Olympiacos, Panthinaikos now seems to have some solidity and returned to European football for the first time in five years. Unfortunately the downfall is still felt at the club and they have yet to get into the top three since 2016/17 as other clubs have caught up but stability is good and it's large progress as they slowly push to make their way back and eventually knock off Olympiacos.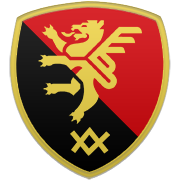 Admira Wacker - Austria - 2. Liga [2nd Tier]
Despite financial difficulties causing a blip in Admira's top flight record, they now find themselves in the second tier of Austria after several poor seasons. It's a bitter pill to swallow and the relegation hurts tremendously, but now is not the time to dwell and the hope is to reset and push back to the top flight. Red Bull have been dominating for the best part of a decade now with only Sturm Graz putting up a consistent resistance. Hopefully another push can be made to disturb the norm.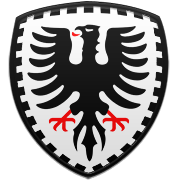 Aarau - Switzerland - Swiss Challenge League [2nd Tier]
Majority of the time now, Aarau can be found in Switzerland's second tier where top half finishes always see them in the potential for promotion but never coming to fruition. Somewhat ironic since they were in the top flight since 1981 and gained the reputation of being lucky because of barely escaping relegation on several occasions. Well it happened nearly 10 years ago and no return since. Not a big club with a minimal trophy cabinet, the opportunity is there to establish a force in Switzerland.
–
That's it from us for now, we've covered 20 clubs in Europe whom we feel could use a bit of a revamp and care to push onto greater things.
Of course we have missed some obvious choices and other clubs in need or even in much more desperate situations - if so, who are you planning to take over? Let us know in the comments below!