Allez Le Who?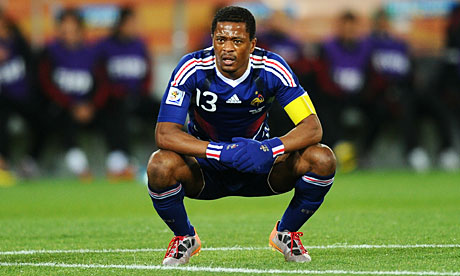 Scotland mauled France today in a shock result at Hampden park. The French arrived at the stadium with a team full of youngsters, many uncapped at senior level, and seemed complacent in their play; a complacency Scotland swiftly punished them for.
A quickfire double from Jordan Rhodes and Steven Fletcher meant Scotland were 2-0 up inside of 10 minutes, and the French were reeling. The noise inside Hampden Park was deafening, and Fletcher cranked the volume even further when he rifled a shot high into the net on 14 minutes, and followed it up with a 2 yard tap-in on 16 minutes to seal his hattrick.
The Scots showed no signs that they were content to settle for making it through, instead the continued to hassle the French defence, and the usually tight defence looked like they had no idea how to deal with Jordan Rhodes and Steven Fletcher up front. Fletcher scored again in the 21st minute, and by now the French were arguing with each other on the park, and manager Dider Deschamps looked like he was writing a resignation letter on the touchline, as the teams went in at half time with Scotland 5-0 up.
After half time, France looked much more threatening, and Loic Remy gave them a slim glimmer of hope on 62 minutes, as he sliced the Scottish defence open and made a mockery of Gilks before tapping the ball home. Jordan Rhodes was having none of it, and he silenced the flickerings of hopeful song from the French support with a 67th minute freekick from the edge of the area.
A further goal from Fletcher, and an own goal from Hugo Lloris finalised the French Capitulation, and Scotland celebrated their qualification long into the night.
Scotland XI v France
Match Facts
Scotland 8-1 France

Jordan Rhodes (2, 21, 67, 77)

Steven Fletcher (7, 14, 16)

Hugo Lloris (89)

Jordan Rhodes (10.0)
N.B:
I have no idea what happened here, but it's also previously happened in my Wrexham save...:/