InvertedWingbacks

Suarez Still An Issue For Reds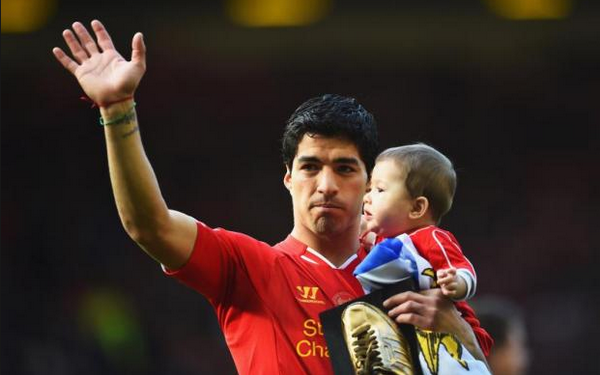 Departing: Suarez Bids A Fond Farewell To Anfield
---
Former Liverpool favourite Luis Suarez landed himself in a bit of hot water last season, for biting Chelsea defender Branislav Ivanovic. Although the Uruguayan apologised, and manager Brendan Rodgers said the club would stick by the 26 year old Striker, so long as he cleaned up his act, it seems that he is still something of a loose cannon; and that cannon has just misfired.
While the Uruguayan has since departed Anfield, BBC News understands that FIFA have received knowledge of irregular payments to the player, thought to have been behaviour-based incentives, which were not stipulated in his contract. While the matter is investigated, the club have been banned from any transfer activity, and temporarily suspended from playing league football.
---
http://xsport.ua/upload/news-photos/football4/Luis-Suarez-Contract.jpg
Deal: Suarez Signed his Barcelona contract last week
---
With their club in turmoil, many Liverpool fans have been quick to man the social media weaponry, heaping abuse and support on the board in equal measure, but all are wondering the same thing: What exactly happened at their club, and what does the future hold?
---