WHO AM I?
In this game i'm going to be myself.
WHY DID YOU CHOOSE FOR AJAX?
Well I support Ajax of course, and I had a Southampton story but I didn't like to write as a newspaper so I quited that one (for a while) and decided to start with a new one, I had some suggestions but at the end I chose Ajax
It's just a normal day, I'm playing some Football manager while listening to Radio 538. I'm playing with Brighton and I'm pretty sure I'm going to win the Premier league. Prrr,prrr,prrr huh? My phone rings.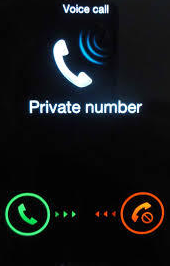 A private number? What the f*ck? Well let's just answer it or something.
"Hello?"
"Good afternoon sir"
"Who's this?"
"Let me first introduce myself, I'm Marc Overmars, director of football of AFC Ajax"
*silence*
"sir are you still there?"
"oh my g*d, you're kidding who is this?"
"Sir , I've to tell you I'm real"
"Than why do you've to call me?"
"Well today we got the message that our manager Frank de Boer quited his job in Ajax"
"Frank is gone? Really? But why do you've to call me"
"Yeah Frank quited his job unfortunately but we wanted to ask you something"
"What is it?"
"We chose you with a couple of other people to come to Amsterdam to have a job interview, we were curious if you are interested? "
"This must be a joke! I... Only managed some youth teams of my local football club!"
"We know that but we were following your latest action on the videogame Football Manager and we were pretty impressed"
*silence*
"Sir you still there?"
"Yeah I'm still here... just a bit in shock"
"So are you interested?"
"Well... Yeah! I can't believe you guys chose me..."
"I can imagine it's a bit a shock, if you're interested come next week to the Amsterdam ArenA and we'll meet there, I really have to go now, So do you want to come over?"
"I'll be there! I'm really looking forward to it! Thanks mister Overmars"
"No thank you mister , We'll see eachother about a week"
"Bye mister Overmars"
"Bye mister "