I'm riding on my bike to the trainstation, I just bought a new suit for a wedding of my nephew so I can wear it today. Let's check my phone again, 13:30 right?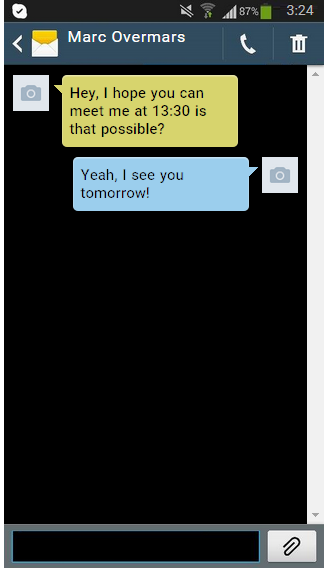 After a long train trip from Oosterbeek to Amsterdam I'm finally at the ArenA. I really love the stadium, it feels like i'm in a dream.
Ah, there's Overmars.
"Hello sir, How are you?"
"Well i'm really good, and you mister Overmars?"
"I'm good too thanks, will you walk along with me so we can talk a bit?"
"That seems like a fantastic plan mister Overmars"
We walk trough the training ground where we finally enter a small office. We walk trough the hallway where we enter a door. My childhood hero Edwin van der Sar and Dennis Bergkamp are sitting behind a desk
Edwin:"Good morning mister '
Me:"Good morning mister van der Sar"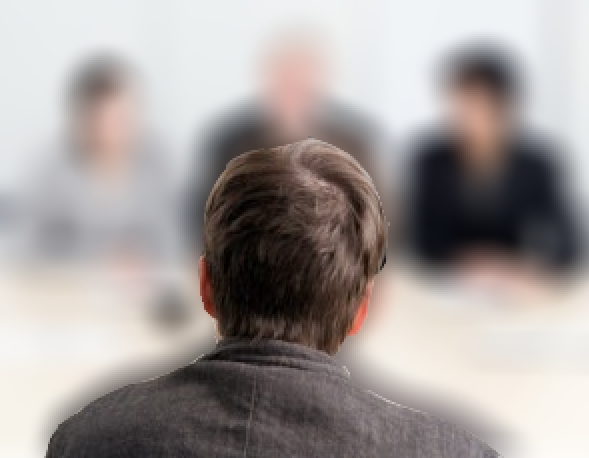 And after talking for a half hour we're finally done.
Overmars:"Well I think we know enough you'll get a message of us tomorrow if you're the man"
Me:"Well anyway, thanks for this great talk, It's an amazing experience to meet you guys"
Next day I opened the newspaper as I do every morning, I was quite disappointed because I saw this: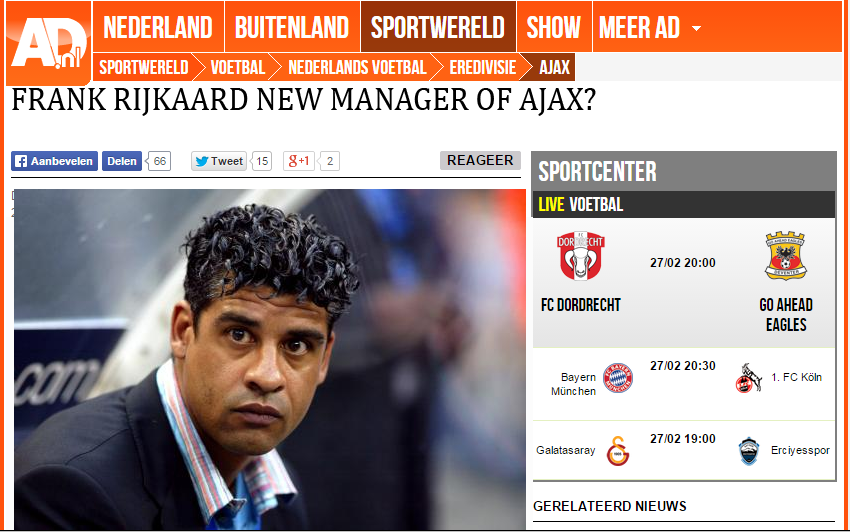 I knew I couldn't be the manager of Ajax, I'm way too young to be a manager of the best club of The Netherlands. Frank Rijkaard has managed Barcelona! I only managed some youth teams of a local footall club. there's no way I could be the manager. Prrr,prrr. A text? I'm not really in the mood but let's just check it.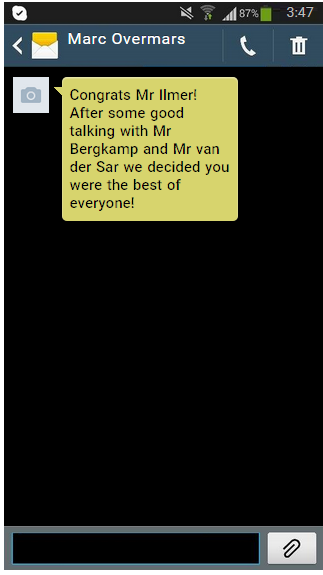 OMG! How's that possible! It's insane! But how, the newspapers said Frank Rijkaard was the new manager!
*Next Day*