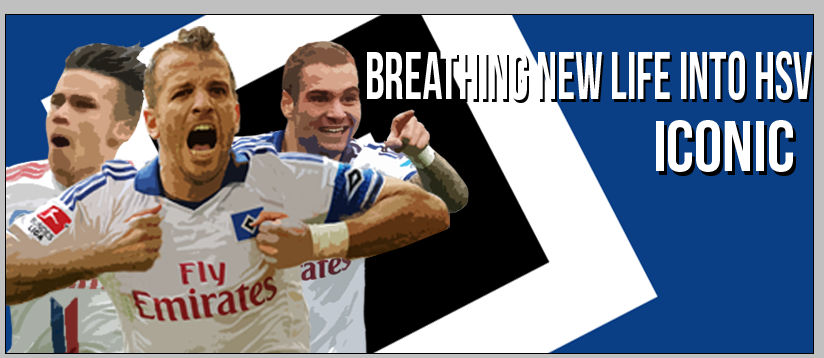 (Thanks to RicardoKishnaajacied 'Ric' for the banner)
May 19th 2014
On a overcast day in Furth, Germany Hamburger SV have just drawn 1-1 with Greuther Furth (First Leg score was 0-0) and have beaten the drop to ensure they stay in the Bundesliga, keeping alive their fifty one year stay in Germany's top division.
May 26th 2014
'Mirko Slomka has today been sacked as manager of Hamburger SV after just over three months in the job HSV have binned yet another manager. Who, if any will risk taking charge of Hhamburg. The once great Germans are on the brink...'
Dortmund, Germany
As I turned off the TV and gazed out of the window onto the luxurious back lawn of my six bedroom mansion, watching the kids kicking around the football and pretending to be Marco Reus, or Mario Gotze. But not Lewan I flipped open my Iphone 5 and squinted at the screen to re-read the text sent just a few hours earlier, furrowing my brow, as sweat trickled down it. The hot sun roasting my back as stepped outside. I decided it was time. Time to get back into it, to become a man of football again, I won almost everything as a player and I want to do it as a manager also. I'm the man to take the 'risk' of HSV, I shall lead them to glory!
I explained to my wife, kids, close friends and family that I would take Dietmar Beiersdorfer up on his offer to become Head Coach of Hamburg and start a long term project spanning numerous years.
Then I rang Jurgen, 'Kloppo' as you may know him. I could feel the excitement in his voice as he congratulated me on my first position in management. My former coach and mentor, we decided to go for a coffee at his place and discuss what was to happen.
'You could be a great manager Mats, you have something about you that I can't quite put my finger on.'
Later that night
In my old trophy room I could smell the trophies, the success, the agony. I have to do this, it's my destiny. All my medals, replica trophies, match worn kits. You name it's here, Gerrard, Reus, Gotze, Maradona, Messi, Ronaldo, Cristiano Ronaldo, Zizou, Maldini. Pictures with old mentors, Pep, Kloppo, Cruyff.
Dust all around as I sat and read old books and studied the team's dynamics.
'What has gone wrong?'
The question that I will put an end too.
My limbs were going numb after a few hours my eyes sagging, breath smelling, bones creaking, head spinning. I called it a night. I need my rest for tomorrow.
The next day
Up at the crack of dawn, more studying. I was extremely early at the training ground, getting a few quizzical expressions from the public as I travelled to Hamburg. I was at the Training Centre by 12:30PM ready for a light lunch before I was announced to the players.
Most looked relaxed and calm, they'd be used to a new face by now. Others looked rather nervous, perhaps wondering if they were to leave?
I could feel the heat in my eyes, behind my head, in my brain, my chest, in between my toes. I was nervous, but a good kind, the kind before a match I knew something good would happen. There were some murmurs as Rafa Van der Vaart attempted to defuse the situation. My heart was beating in my chest...feelings of terror, anxiety. Should I have done this? I wished for the ground to swallow me.
But before it would Beiersdorfer unveiled me as the new manager of HSV, there were grins, whispers and a sense of shock as I greeted them.
'Now boys, let's save HSV.'