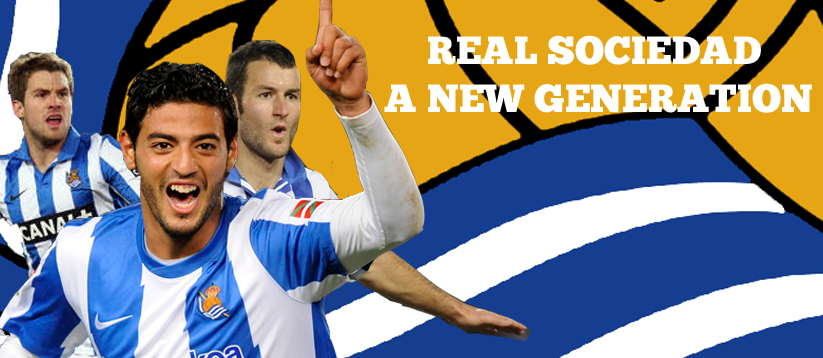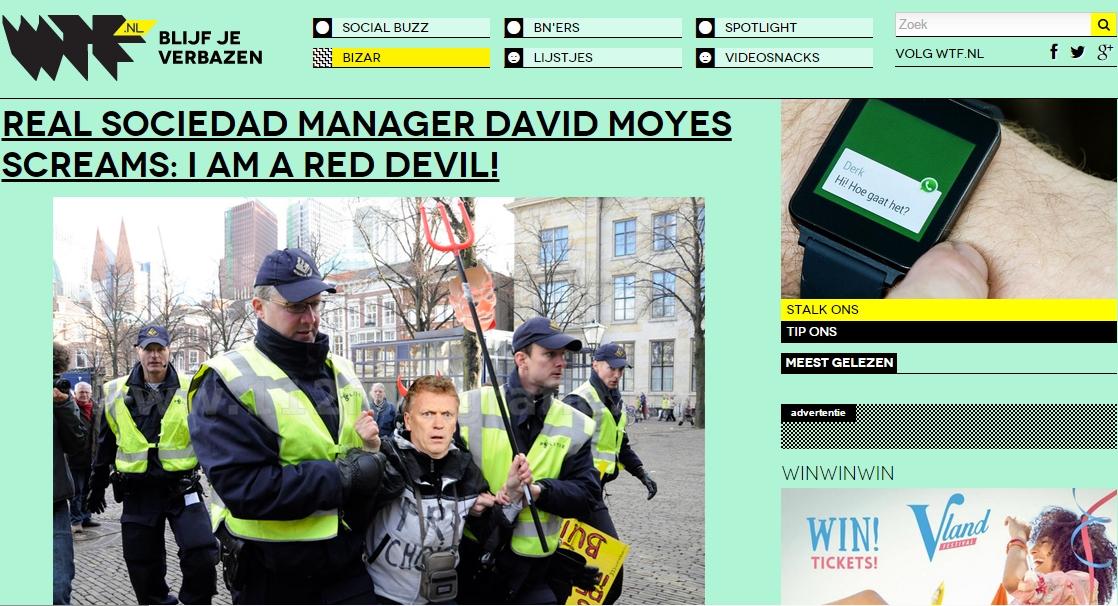 MANCHESTER- Real Sociedad manager David Moyes is being arrested in Manchester after screamng to people and throwing stuff in the air. His daughter Laura Moyes tells in an interview that her father has a alcohol problem for a couple of months. "After Manchester United
fired him he was very unhappy. Although we moved to spain and my father seemed happy but he was a bit depressed. The media made always fun of him and he started to drink more. Every night I heard him crying and his alcohol problem was a real issue. He told us he was going to Manchester this weekend to calm down but it went horribly wrong". The Sociedad manager screamed:"I'm a red devil! I AM A RED DEVIL".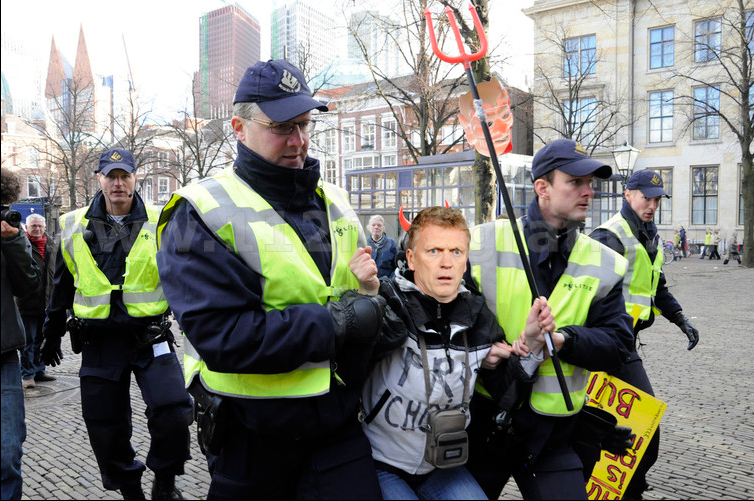 Dark future for Sociedad?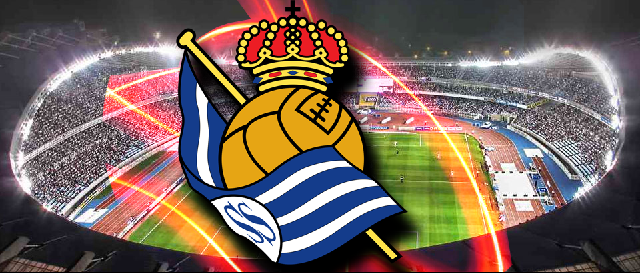 Dark days in Sociedad as manager David Moyes is now in jail. After he ran drunk trough Manchester he destroyed a statue and destroyed different objects. Real Sociedad annouced today that they fired David Moyes after a horrible weekend. It's not annouced yet who's going to be the new manager of Real Sociedad. Some websites say that Ajax manager Frank de Boer is going to be the new leader. Also andré villas-boas could be the new manager.