First of all welcome, and thanks for reading this. This is going to be a new story for me and as a beginner, please don't expect too much. I mostly write because I enjoy it, I'm going to work really hard on my story and I'll try to entertain people!
With who will I play?
I'm going to play with the Dutch-man, Jan Boskamp. I think a lot of you don't know him (except people from the Netherlands and Belgium) so let me tell a bit about him. Jan Boskamp played almost 10 years for Feyenoord in 1966 till 1974. He was not a great player, neither a legend, but he became a great celebrity in Holland thanks to his career as manager and as tv celebrity. Boskamp is now mostly known of the Dutch television show Voetbal International. He's a bit fat and he's always extremely happy. He also finds it really hard to pronouce names of players and clubs, and when people tell him that he becomes a bit 'moody' (sorry for the Dutch language, he pronouces Higuaín wrong and then he gets a bit annoyed).
He also managed some great teams like RSC Anderlecht, Stoke City and Lierse SK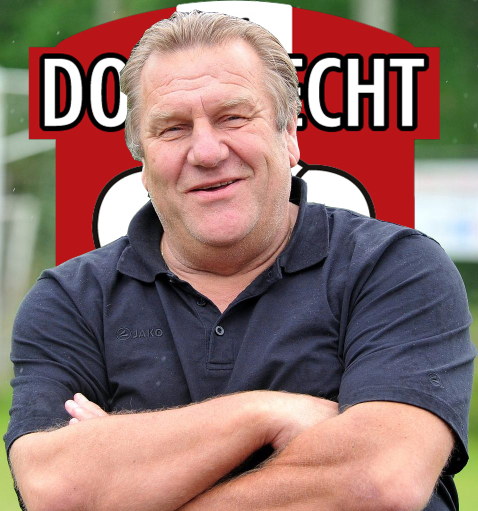 Why am I going to play with FC Dordrecht?
Well, as some of you may know, I'm addicted to de Eredivsie, as I support Ajax and watch it every weekend, I just love the league and Dutch football, this is the third Eredivsie story of me and I really thought about choosing a foreign team but I just know the Eredivisie really well and I really wanted to manage FC Dordt. Also I have a lot of sympathy for FC Dordrecht. last year they got promoted to de Eredivisie, something no one expected. The whole city celebrated it like they just won the Champions League. From that moment I started liking FC Dordrecht. And of course it's a huge challenge, the previous manager called it: Mission Impossible, and yes, that's pretty much what it is. The chance of staying in de Eredivisie is really small. But it would not be the strangest thing that ever happened in football. I'm going to try anything to stay in de Eredivisie and maybe to grow a lot. I'm really curious about what this journey will bring me! So check this page regularly and let's make this story epic!