_______________________________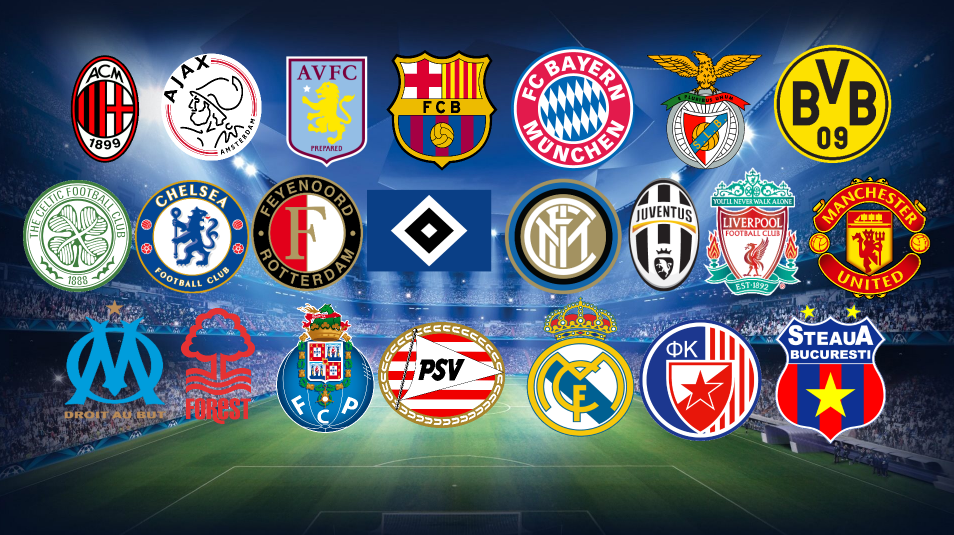 _______________________________
When Didier Drogba scored the winning penalty for Chelsea in the 2012 Champions League Final in Munich, he put Chelsea FC into the history books as they joined the elite and became 1 of the 22 winners of the Champions League/European Cup.
Starting in the 1955/56 season, the trophy has been lifted by 22 teams from 10 different nations. Spain being the most successful nation with 15 winners, Italy and England both in 2nd place with 12 winners. Germany, Netherlands and Portugal are the other countries to have a winning team multiple times. Whilst France, Scotland, Romania and Yugoslavia are the nations to have only ever had one winner.
Real Madrid are the most successful club in the competition's history, having won the competition 10 times. Their 10th victory coming as recently as 2014. AC Milan are in 2nd with 7 wins whilst Bayern Munich, Barcelona and Liverpool have all won it 5 times! Celtic, Hamburg, Steaua Bucuresti, Marseille, Dortmund, Chelsea, Feyenoord, Aston Villa, PSV and Red Star Belgrade are the clubs to have only won it once.
http://www.squawka.com/news/wp-content/uploads/2014/05/Decima.jpg
_______________________________
My challenge for FM16 is to win the champions league with all 22 previous winners. If a new club wins the champions league whilst I'm attempting this challenge then they will be added to the list of clubs I will need to win the trophy with.
If people would like to do this challenge and post your results in here then feel free. Also feel free to use the graphics that I have made and if you need any graphics creating for your own stories or posts then just drop me a message and I'll try and sort something out for you as soon as I can.
I guess all that is left to do now is for you to decide who I should start with...