Second half of preseason results

1 March 2020
Preseason has finally wrapped up for Ilmari Hartikanen and TPV. This was seen to be a harder part of the preseason with matches against two strong foreign clubs. Overall TPV finished the second half with a dismal 0-1-3 record. This record is not as bad as it looks due to the competition that they played.
"I would say the last eight matches have been a success and that this club is ready for league play. In the matches against higher quality teams the guys showed a lot of heart and dedication and I like that,"
said Ilmari Hartikanen after the 1-0 to KuPS.
Here are the results of preseason matchdays 5-8.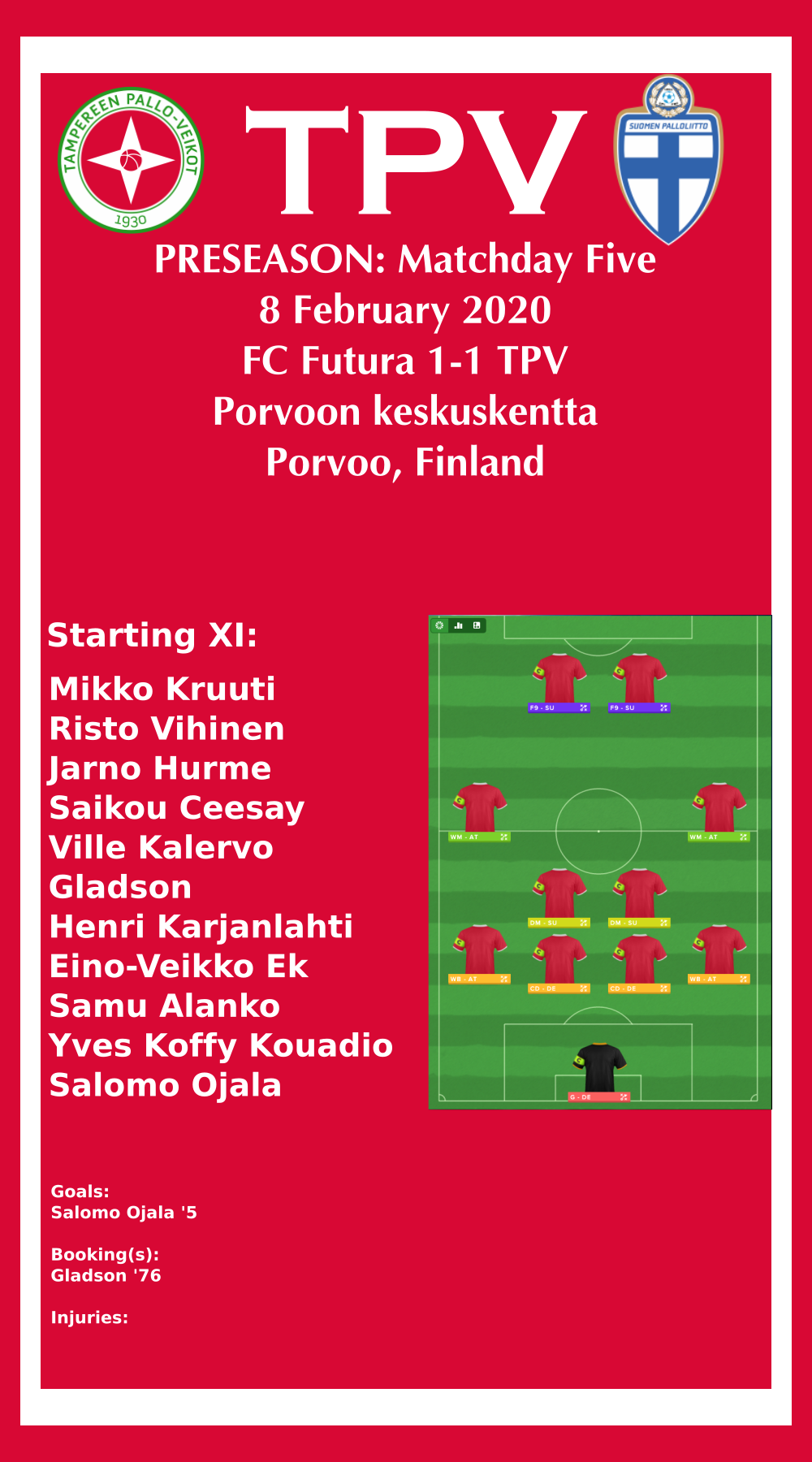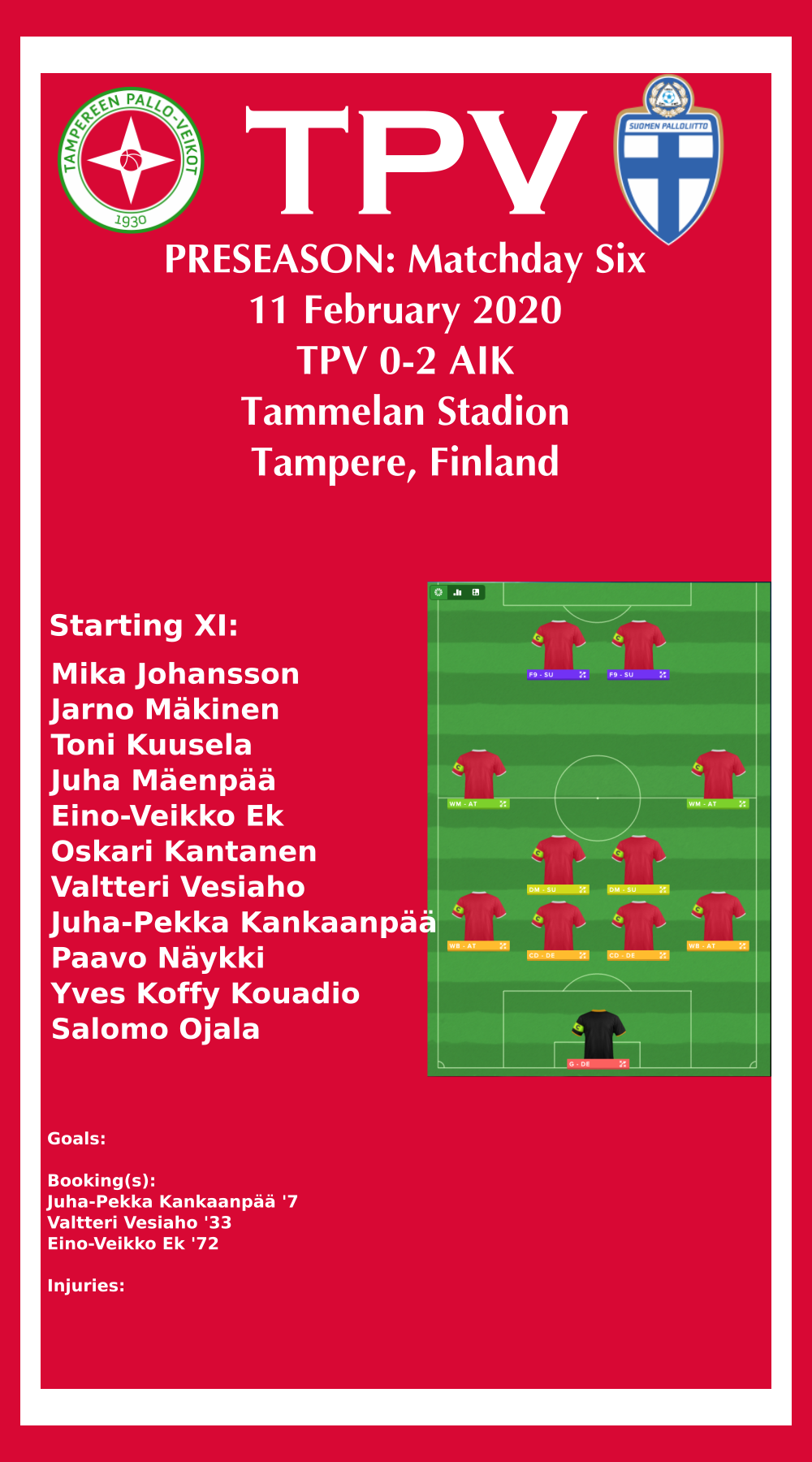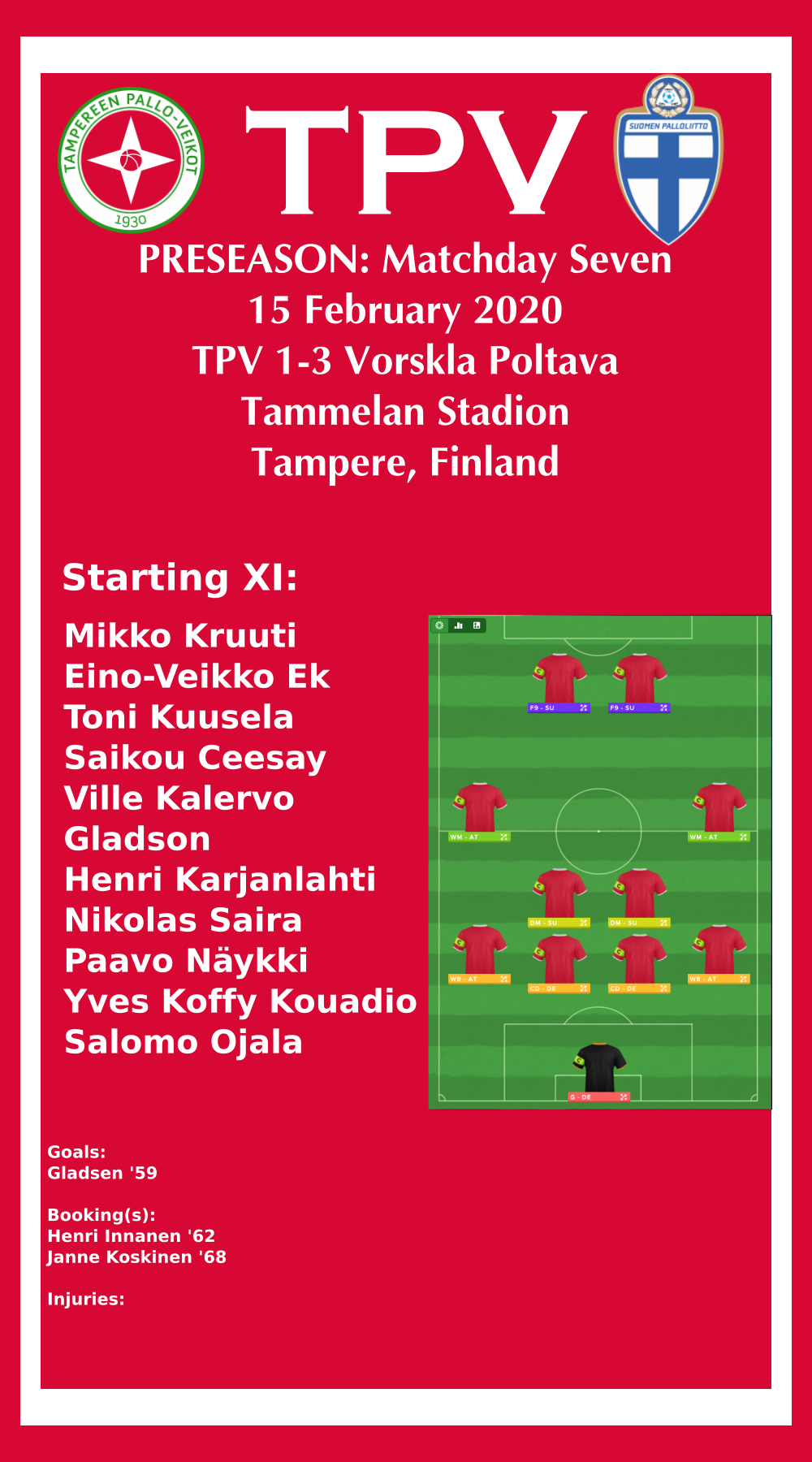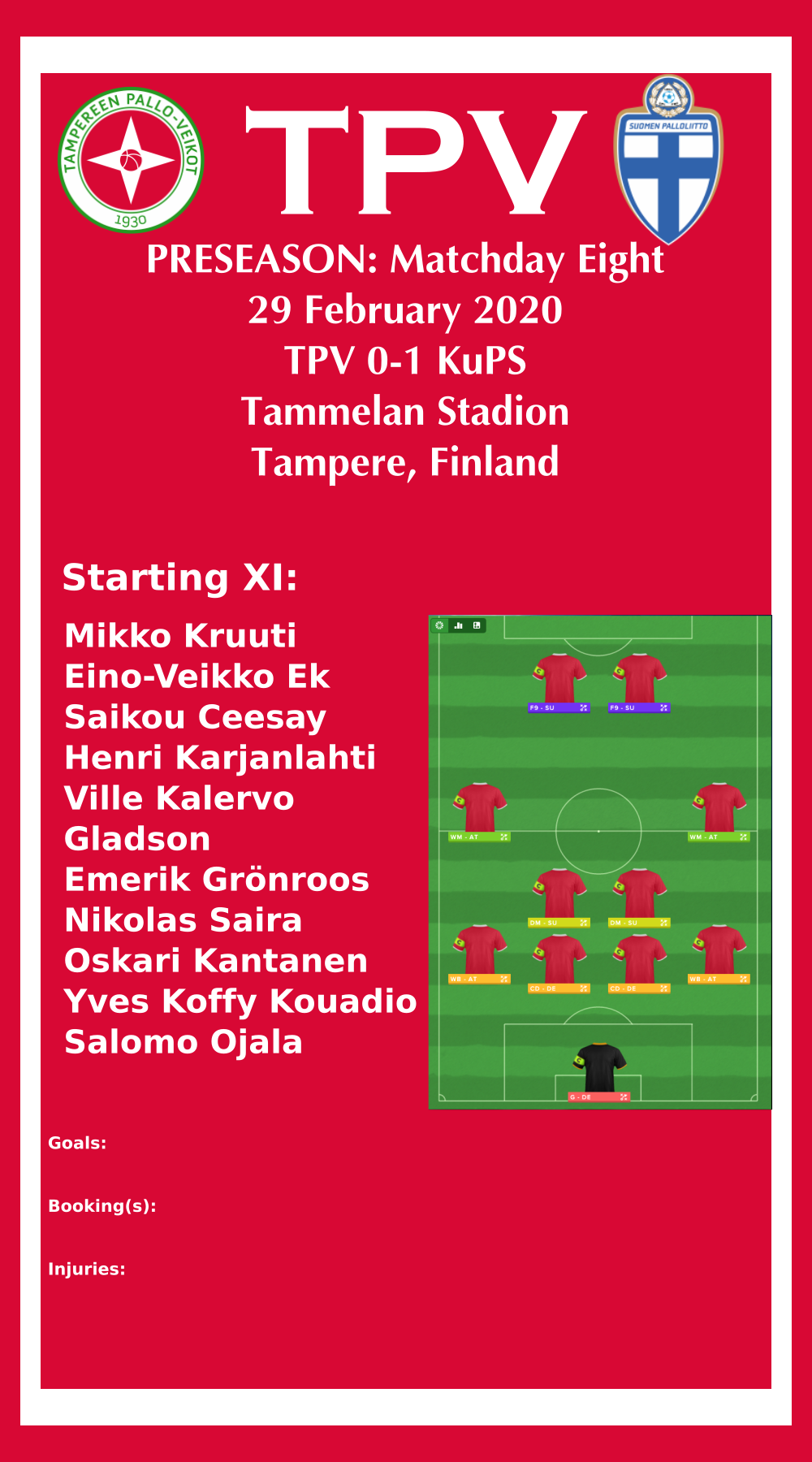 With the preseason complete TPV will now have a month off of competition and will be working hard on the training field for the upcoming Kakkonen B season. The first match of the season will take place on 18 April against local rivals Tampere United. Tickets are still available an start at €5 and can be purchased at the stadium box office or the TPV Clubhouse.