Introduction
Well hello there welcome to my new story for FM18. If you are wondering about the Lahm one don't worry I decided to wait until MeisterTrainerforum.de has their great German update to do it. SO with this one I feel will be quite enjoyable. I was influenced by both
Justice
and
ScottT
for this. Basically these two do an amazing job in story telling and I felt influenced by that.
As you know I usually do random countries for journeyman saves, France, Scotland, Germany and so on, but for this I want to start in England. For some reason I never play in the English system so this would be a great change. I am hoping it will be fun to see a club from one of the lower leagues rise up and become a major Premier League team.
I hope you all enjoy this.
What will be different from other stories you have done Mike????
To be honest not much will be changed from my previous stories but there will be a bit more emphasis on the non football side of things and the personal side of Mark Campbell. In stories past I would have that personal touch but really never went too in depth as I wanted. Thanks to people like
ScottT
and
Justice
I have some great influence to make this even better.
Who is the hero of the story??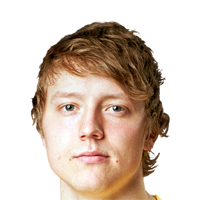 This guy is a new edition to the MJK bank of characters. His name is Mark Campbell and he is 30 years old at the start of the 2017/18 season. He is from the Chicago Area in the United States and is looking to make his mark over in Europe. After some coaching and playing at the rec level in the states Campbell has a run in with fate that gets him to his job in European Football.
How will our hero Mark Campbell do as a first time manager in something so important??? Especially when in a foreign country and under tons of pressure for not being a real footballer..... They keep saying this bloody Yank is not welcomed to lead a club in the birthplace of the sport and that he is over his head. Well I don't believe that and they say it is impossible for Campbell to succeed, but to me
Impossible Is Nothing