Fierce Fiorentina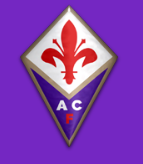 Chapter 1- I took the job
On the 20th of june 2018 the news came through me and my family had been eagerly waiting the managerial job at Fiorentina was mine if I wanted it, Of course it meant moving my family and leaving behind my friends and co workers but how could i throw away the opportunity of a life time?.
After a few phone calls and negotiating the job was mine i was Fiorentina job and i was off to Italy. My Contract is a year long £29,000 a week contract that will see me get a £65,000 bonus if we can qualify for the champions league.
i arrived at Centro Sportivo Campini to meet with Mario Cognigi to discuss the plans for the up and coming season. i and Cognigi came to the agreement that a Europa League Qualification was a Realistic target for myself and the club. A Transfer Budget of £14m was made available and a wage £95k a week.
After a few short meetings with my backroom staff i headed home to think about what was next for me at Fiorentina.