Chapter Ten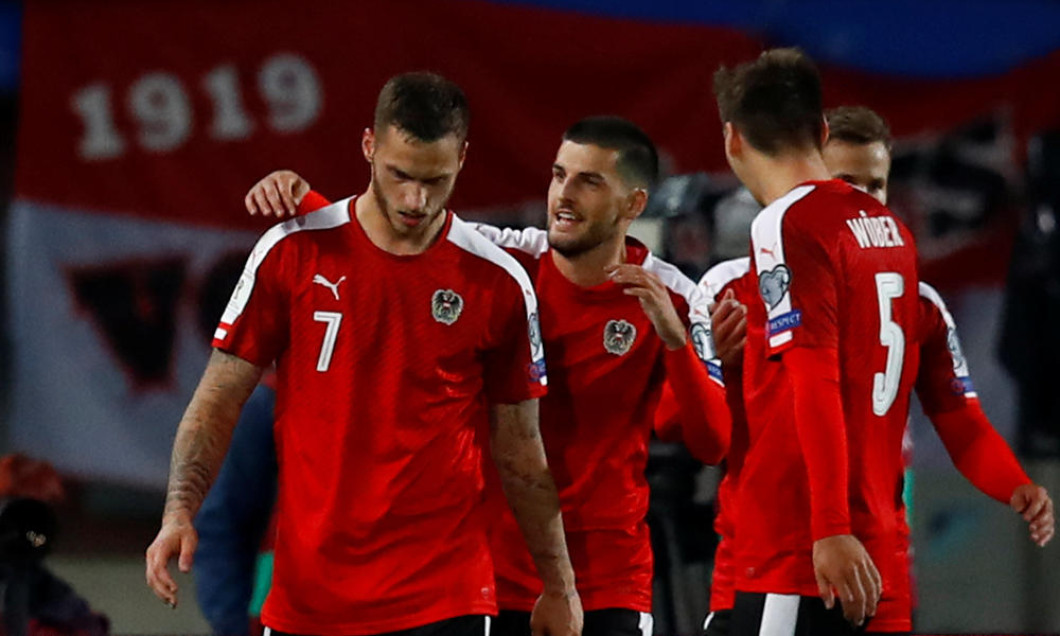 ---
Our World Cup qualification campaign was one I enjoyed immensely. To open our account with a 2-1 victory over Georgia was the ideal way to begin, although some may have seen the result as a modest one at best. We had little time to prepare with the players beforehand and to implement our ideas and methods required time, so we did our best in the time we could. It was clear during that game the players shared our ideologies, but in practise, it would require more time to perfect them. As the old saying goes; practice makes perfect.
After securing a victory in Tbilisi, our focus shifted to hosting Wales in Vienna a month later. In front of a home-crowd, we were determined to impress. Wales had enjoyed a fantastic European Championships a few months prior under Chris Coleman, making it to the semi-finals in France and were riding a wave of euphoria coming into World Cup qualification. Having comfortably beaten minnows Moldova 4-0 in Cardiff, they were formidable opposition.
Our side were drilled beforehand and we analysed the Welsh side expertly. A Marko Arnautović double cancelled out two Wales goals either side, as we succumbed to a 2-2 draw - a respectable result, all things considered, against a well-oiled Welsh team, led by the excellence of Gareth Bale and Aaron Ramsey.
A comfortable victory against Moldova followed, prior to a loss against Serbia - who would go on to top the group - in Belgrade. It was a disappointing loss, as we narrowly lost 3-2, knowing that we should have come away with a point at the very minimum. As such, it minimised our prospects of qualifying and upcoming results would be vital if we sought to have a chance, even at this early stage.
This was not aided by a further narrow loss, this time in a 0-1 loss against Republic of Ireland. The disappointment around the ground was clear to see at the full-time whistle, but the fans remained somewhat optimistic under Franco's regime, as he continued to bring through a pool of new talent, something which the majority of Austrian's recognised would take time to accomplish.
An expected win against Moldova boosted morale, prior to the reverse fixture against Martin O'Neill's side. It appeared we would be heading for a vital victory in Dublin, but Jonathan Walter's came up trumps to further Ireland's hopes of progressing into the World Cup, via a play-off spot. The Irish currently occupied this place with twelve points, four ahead of both ourselves and Wales, who were unbeaten, but had drawn five of their six games - including against Georgia in Cardiff.
A loss against Wales was followed up with a disappointing draw against the Georgians, all but ending our hopes of a play-off place. A glimmer of hope appeared after Louis Schaub's late winner against Serbia in Vienna meant we reversed the score from our previous encounter to come out 3-2 winners, but Ireland and Wales' victories against Georgia and Moldova, respectively, meant our World Cup qualification hopes were over.
Whilst it was heartbreaking to fail in our bid to qualify, it was a task which we, both Franco and I, accepted would be a difficult one to complete. The FA duly obliged and accepted this when we assessed our performance at the end of the campaign, in which was concluded with a 1-0 victory against Moldova in Vienna - to finish fourth, four points behind Republic of Ireland on fifthteen points, but comfortably ahead of both Georgia and whipping boys Moldova, who amassed two points, both in draws against Georgia.
The discussions we had were progressive and beneficial. The FA identified that Franco needed more time to deliver on his promise of promoting a wealth of new blood into the Austrian setup, noticing that this was beginning to occur with the recent additions of Louis Schaub, for example, who had become a constant figure in his plans.
Another topic that reared its head was club football. There were numerous reports that clubs were interested in my services, although no formal offer had been made to myself or my agent, Aapo Koskinen. The FA wanted to address these reports and admitted they would have no issues with either of us departing the job to accept offers from clubs. It was a refreshing stance for the FA to take, but I knew that, for now, I would be remaining in this job, as would Franco.
Now, our attentions turned to the newly formed UEFA Nations League, in which would begin in September 2018. We were confirmed to be a part of League B - the league behind Europe's elite such as France, Germany and Spain - paired with Bosnia and Herzegovina and Northern Ireland.
But, in the back of my mind, I knew that the opportunity of club football was something I may not be able to turn down, if an offer were to arise...