I watched the English game on netflix and wondered weather I could build a 2-3-5 tactic. I build a country called British Isles and put them 2 main teams in out of the show Darwen FC and Old Etonians. The tactic is very attack which is an advantage in getting goals but also concedes quite a few. While researching the tactic I found it has 2 full backs, 3 half backs and 5 in offensive area of the pitch which leads me to this tactic.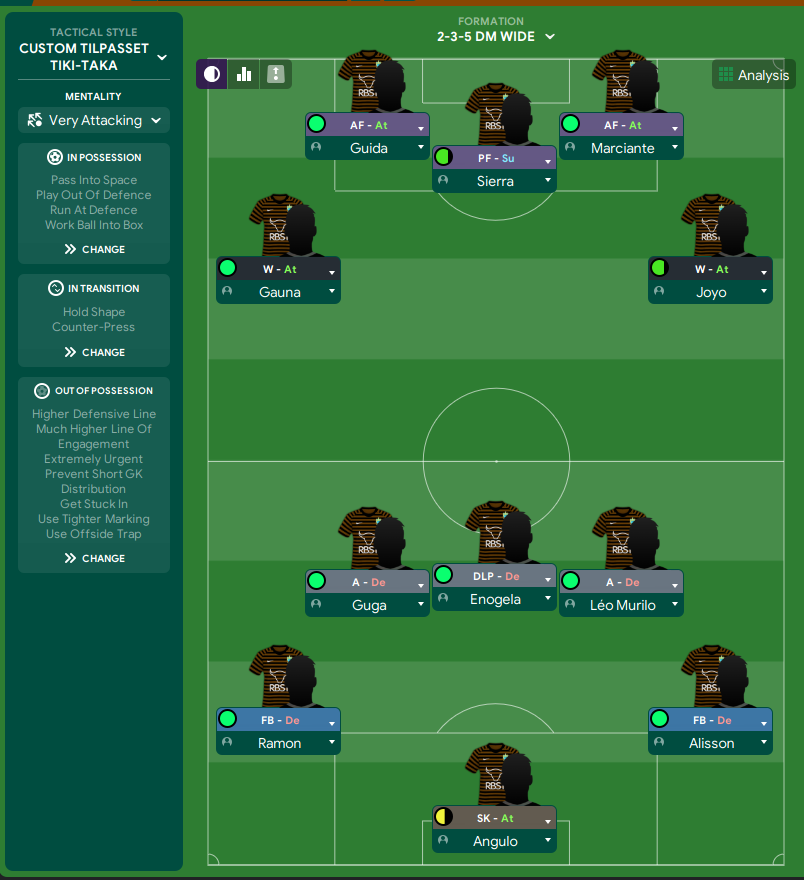 All competitions as well as the clubs and nation start at 1 reputation which means the league is ranked 379th in European rankings.
During the save my three targets are:
1) Take the British Isles League to the top ranked in European football playing a 2-3-5 tactic
2) Dominate European football playing a 2-3-5 tactic
3) Winning the World Cup with the British Isles national team playing a 2-3-5 tactic.