]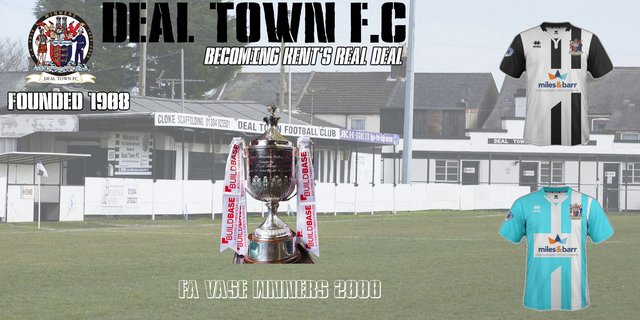 Once FA Vase winners Deal Town have been plying their trade in the Southern Counties East Premier Division which seems like forever.
Roll back twenty years and the population of Kent are buzzing, any rivalries are put aside as the players of Deal Town walk down the tunnel of Villa Park, in what was their first and only ever F.A Vase final. Chippenham Town, their opponents on that day now compete in the National League South, a whole three leagues above Deal.
The Hoops, with a following of 8,000 supporters backing their side that day saw their team edge a 1-0 win and still to the day remain the only Kent based side to win the competition which the club prides itself on massively, and rightfully so considering the quality of football played in Kent and the sides who have worked their way up the pyramid.
The Vase is the most prestigious non-league competition for any side competing in step 9 and below within the english footballing pyramid as after nine months of hard work results in a final, now placed at the home of English football - Wembley.
This fantastic win wrapped up a somewhat perfect season and completed the treble, following success in the league and the kent cup. However, the Hoops were not promoted that season as there was no promotion to the Southern League.
Since the treble winning season, the football played at Deal has been mediocre at best and have not been in contention to win the league since - mid table finishes season after season have followed with one of their highest league positions being 7th.
However, the football club as a whole is perfectly suited to play at a higher level, with facilities clubs in leagues above could only wish to have. Following a staycation visit to Kent in September, I ground-hopped Deal Town as they hosted Sheppey United, which the home side lost 3-1 but the football on show was fantastic, the game had everything even as Deal went 1-0 up but struggled with 10 men.
On the back of this; I have decided to create my own lower league management this year as Deal - with a few twists to come. I have created my own custom kits with a local kent based sponsor to add realism to the save and these will change season by season, which you can see in the original photograph.
This save will not just be an ordinary managerial save of me taking a side up a few leagues and then leaving for a new side, I will be appointing a current person as the manager of Deal Town and I will control the club as that current person.
This unfortunately sees long-serving Derek Hares step down as manager for this save. I am keeping the manager Kent based so they must have either managed or played in Kent within recent years and are currently not a manager of a football team at the moment, but can be a coach looking for their first managerial job.
THE SHORTLIST

Lee Minshull: A once loan player of Deal Town in 2005, Minshull only featured eight times for the Hoops but has also played for the following Kent based sides Sittingbourne, Ramsgate & Tonbridge and is currently assistant manager at Concord Rangers in the Vanarama South following a successful career within the playing side of the game, with promotion at both Newport and AFC Wimbledon into the football league, Lee's experience would be invaluable to this side and would definitely be pivotal if the club are to get promoted.

Chris Kinnear: A Kent man through and through, Kinnear was born in Gravsend and has managed both Margate and Dover in his career winning the Southern League no less than three times; twice with Dover and once with Margate. Kinnear returned to Dover once again in 2013 and steered Dover to the National League in 2014 for the very first time winning the National League South Play-off final but left in 2018 and has since been out of the game but would be a great appointment with his knowledge and connections around Kent. Kinnear would also likely set up a partnership with Dover to receive players on loan and arrange a yearly friendly.

Liam Bellamy: The decision to appoint Liam Bellamy could be a huge gamble for the owners and directors of Deal as this would be the 29 year olds first managerial job after leaving his previous club Dagenham in 2019. The once Brentford player is an experienced midfielder and played under fellow candidate Chris Kinnear at Dover playing a crucial part on the final day of the 2013/14 scoring the decisive penalty to send the whites into the play-offs on the final day. Nonetheless, Bellamy is an experienced player and another winner within non-league. Who knows? If Kinnear is successful he may turn out for the Hoops or play a part as a coach.

Steve Brown: Previously assistant manager at Margate and has managed Ebbsfleet, struggled with a budget with the Fleet so would again be a gamble if appointed.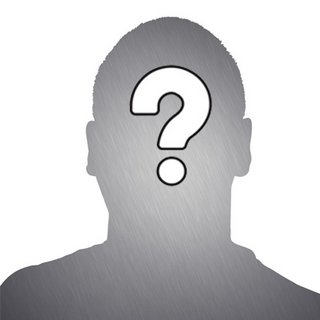 Who will manage the Hoops to glory, have your say and vote in the poll below now!
The aims and goals of the save
I am setting myself some personal targets and ambitions for the save, some which are going to be short term and easy and the more difficult long-term which will only become easier once we are an established side once these aims are complete I will set aside more aims and goals the further I get in the save.
Reach FA Cup Round 1: The Hoops have never made it past the FA Cup 3rd qualification round and the last time they reached this stage was in 1997. A highly unlikely task in the first few seasons but can be done.


Win the Southern Counties Eastern Premier Division: This is a short-term target and should be completed within the first season, hopefully if all goes to plan!


Become FA Vase & FA Trophy winners: A feat that has only been completed once in the history of these two competitions - A.F.C Fylde, the only side to win both the FA Vase and FA Trophy competitions. Deal Town currently compete in the FA Vase so the Vase would be short term and Trophy long term.


Starting XI full of youth graduates: The one long term ambition and something I have always wanted to complete and is probably a near impossible task is to have a side full of players who are Deal Town through and through, I want to have a player in every starting position to either have been promoted from the academy or be signed on following a youth departure but can have not played any first team football for the side they departed from but they must be first team quality to be considered.
Reach the football league: As with every lower league non-league save, the ultimate goal is to reach the football league. This is of course a long-term goal.
I hope you enjoyed reading, and the next read up will be the confirmation of the manager and a few more twists and turns…