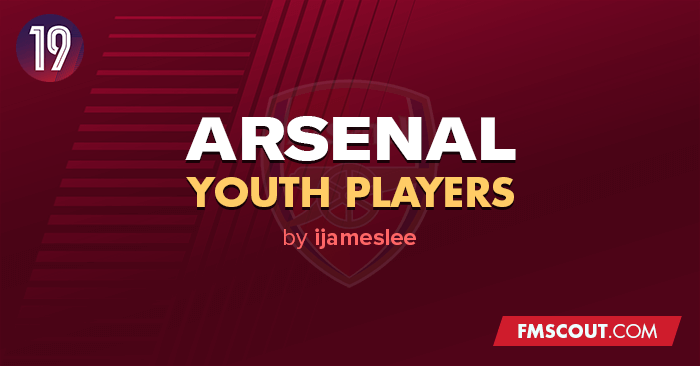 Arsenal Youth Players who play for the academy.
These players have been found on the following websites:
https://www.transfermarkt.co.uk/fc-arsenal-jugend/startseite/verein/50683
http://football-wonderkids.co.uk/tags/arsenal-youth/20/1
https://arsenalyouth.wordpress.com
Some players may not be in the youth setup anymore, if not enjoy the wonderkids

This is my first time creating an editor file to share, I'm sorry if it doesn't work.
Let me know

How to add more Arsenal Youth Players on FM19
Move the downloaded .fmf file to:
\Documents\Sports Interactive\Football Manager 2019\editor data\
Create folder "editor data" if it doesn't exist already.
Open Football Manager 2019 and start a new career, In the top right of the screen, under "Database", make sure this file is selected.