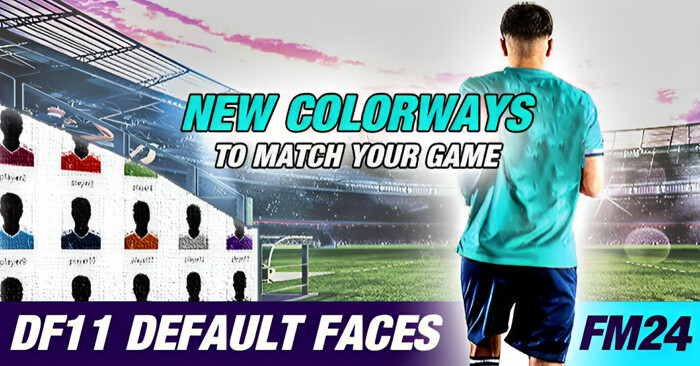 DF11 Default faces
This pack works alongside the original
DF11 Faces Megapack
and the
DF11 NewGan faces
.
Default Faces appear in Football Manager on players (persons) whose
image is missing
.
This means that if a player image is missing from your DF11 Megapack, the default face will appear as a replacement in the game.
Many colorways
There are many colorways available so that you can match the shirt of the Default faces to the color of the club you manage.
MANAGERS
PLAYERS
STAFF / COACHES
REFEREES / OTHERS
How to rename the image of your preference?
Choose the 4 faces you like to use in the game
Manager
default face > name it as >
manager
Player
default face > name it as >
player
Staff
default face > name it as >
staff
Referees / Others
> name it as >
none
Easy right!
Female default faces included.
These will pop up for females in the game.
INSTALL GUIDE
Note >>
There is a difference in using the Default faces in standard skin or custom skins!
Therefore please follow the instructions as written in the
step by step tutorial
.