The Squad
Goalkeepers
:
Iker Casillas (Porto), David De Gea (Manchester United), Sergio Rico (Sevilla)
Defenders
:
Sergio Ramos (Real Madrid), Gerard Pique (Barcelona), Dani Carvajal (Real Madrid), Jordi Alba (Barcelona), Marc Bartra (Barcelona), Cesar Azpilicueta (Chelsea), Mikel San Jose (Athletic Bilbao), Juanfran (Atletico Madrid).
Midfielders
:
Bruno (Villarreal), Sergio Busquets (Barcelona), Koke (Atletico Madrid), Thiago (Bayern Munich), Andres Iniesta (Barcelona), David Silva (Man City), Pedro (Chelsea), Cesc Fabregas (Chelsea)
Forwards
:
Aritz Aduriz (Athletic Bilbao), Nolito (Celta Vigo), Alvaro Morata (Juventus), Lucas Vasquez (Real Madrid)
Spain finished 2nd in Group D behind Croatia. Czech Republic and Turkey were the other 2 teams of the group.
At a glance
Winners of the last two Euro titles, but in the midst of a transition period, Spain will try to reach the final stages of the tournament with a blended team of old and new faces, and a huge question mark up front.
Home view
After yet another successful season for Spanish football clubs in Europe -- a Spanish Champions League final between two Madrid teams plus three semifinalists and champions Sevilla in the Europa League -- most Spanish fans and media still wonder whether the national team will recover their pre-2014 swagger at Euro 2016.
The disappointing 2014 World Cup made it obvious the squad desperately needed fresh blood, so coach Vicente del Bosque has progressively introduced a few changes in the starting lineup. The familiar faces of Andres Iniesta, David Silva, Sergio Ramos or Gerard Pique among others have started to link up with younger, less-capped players such as Bayern Munich's Thiago Alcantara and Celta's Nolito.
The main challenge lies with those new additions. They need to perform close to the level of a vintage Xavi or David Villa if Spain want to maintain their domination of European football at the national team level. The talent of these newcomers is apparent, but the shoes of the departed are remarkably big to fill, especially in such a demanding tournament.
Star man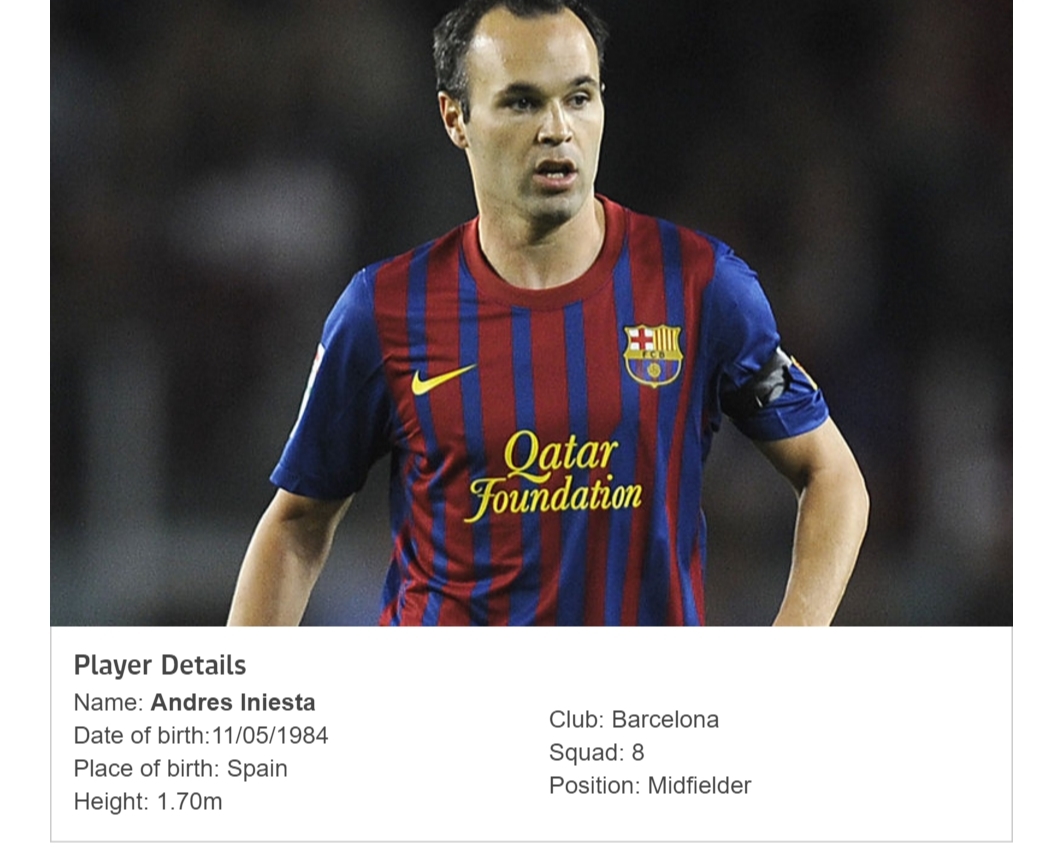 Andres Iniesta
.
At age 32, the diminutive midfielder from Albacete has played one of his most complete seasons ever for Barcelona. If he can replicate his club form with Spain, the team will not only enjoy plenty of possession, but will also know very well how to damage their opponents with the ball.
After Xavi's retirement, Iniesta is the most capable player left to act as the integrator for the new players into the already established style of the national team.
Potential pitfalls
No one doubts Spain's ability to defend and maintain ball possession. Scoring, though, is a different matter. In previous tournaments, Spaniards could trust Villa and Fernando Torres to find the back of the net when needed, but it's already been four years since Del Bosque had a striker able to play well in front of Spain's midfield. His quest has been unsuccessful so far. Solid strikers such as Diego Costa, Alvaro Negredo or Roberto Soldado can talk at length on how complex it is to play centre-forward for Spain.
Can the physically gifted Aritz Aduriz or the skilful Alvaro Morata fill that gap? Both forwards, talented in different ways, still don't look exactly like the type of player that could gel with the likes of Iniesta or Koke. If any of the selected strikers can find a way to exploit the service coming from midfield, Spain will be an incredibly tough opponent for any team in the tournament. Otherwise, they will struggle mightily to score.
Del Bosque caused a few raised eyebrows with some of the players he left out of the final squad, Mata, Isco, Saul would surely have made into most of the other nations starting team let alone the squad. It shows the strength in depth they have in this department . Going into the tournament some intriguing questions were raised such as would, De Gea get the vote over Casillas in goal and would Del Bosque use a flase nine to accommodate the strength in the center of the team, or a central striker .
In the 3 opening group games we have seen DDG has finally won the vote to be rightly in my opinion the first choice keeper, and Morata has stepped into the strikers role with real promise.
It is always difficult to compare teams with the title winners of 2008 and 2012
Monday marked the 12th anniversary since Spain last lost in the Euros, against hosts Portugal in 2004.
They were 14 games unbeaten (before losing to Croatia), not to mention 11 hours and 30 minutes without conceding a goal, a tournament record.
It is a remarkable achievement, and one that Spain never looked likely to blemish in Nice on Friday night.
Spain 3 - 0 Turkey
Del Bosque's side were at their majestic best against Turkey. At the heart of it again was
Andres Iniesta
, a veteran of those two successful campaigns who is still weaving his magic at the age of 32.
He has walked away from both the opening games with the man of the match award, and no-one is arguing.
Iniesta's pass was the highlight of the best move of the match, probably the tournament so far, which saw his side wrap up victory just three minutes into the second half.
Nine of the 10 red shirts on the pitch touched the ball before it ended up in the back of Volkan Babacan's net.
But it was Iniesta's piercing ball through the ranks of Turkish defenders that picked out Jordi Alba, possibly half a yard offside, who squared it for Alvaro Morata to tap home his second goal of the night.
Morata
had been substituted in the opening game and criticised afterwards.
There were even calls for him to be dropped. But he also grabbed Spain's first goal as the reigning champions struck twice in four minutes before half-time to take the game away from Turkey.
Nolito
swung in a cross from the left towards the Juventus striker who had drifted away from Mehmet Topal, and Morata met it with a stylish header to guide the ball beyond Babacan in the 34th minute.
'They said the strikers weren't scoring, but things were good in this match,' said Morata.
'There's a wonderful atmosphere, we get on very well and you can see that on the pitch.
The most important thing now is that we don't think about being the favourites.'
If the first goal was more direct than usual by Spain's standards, the second involved more incisive passing as Turkey's midfield was carved open again.
Cesc Fabregas
clipped a pass over the top of their defence and Topal's header only helped it on to Nolito who dragged the ball wide of the helpless Babacan.
On a day when sickening violence and brutality cast its shadow over Euro 2016 once again, it was left to the artists of Spain to remind us just how beautiful this game can be.
Some may question if this Spanish team matches up to their European champions of 2008 and 2012, and they were far from convincing in an opening Group D victory over the Czech Republic.
But as the tournament was subjected to another depressing display of hooliganism courtesy of Croatia, Vicente Del Bosque's side demonstrated in emphatic fashion that they will not be giving up their title easily as they recorded the biggest win of the finals so far to coast into the last 16.
Predicted finish
Last week, Del Bosque declared the semifinal round was his aim for this tournament. After the underwhelming performance in the 2014 World Cup, that would mean that Spain would get back to the successful path of the glorious 2008-2012 spell with a top-level finish. However, if they find their much-needed striker, the sky is the limit.
What odds on this team completing a unique Three-peat??