Everyone loves watching a bright new talent burst on to the scene. And while the likes of Kingsley Coman, Breel Embolo and Leroy Sane may be familiar names already thanks to their club feats, but they and their fellow teenagers face the greatest challenge of their potential yet.
Will they get an opportunity and manage to light up the tournament? We'll find out in the coming days.
If you are following our work, you should already know most of the players listed below as they appear on our
Football Manager 2016 wonderkids guide
.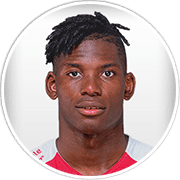 Breel Embolo
Let's start off with a nice one. Embolo, one of the biggest wonderkids on this years game. You can grab the Swiss forward for under £15 million and he has the potential to be one of the best strikers in the game. According to Football Manager, Embolo has pace (15 acceleration, 14 pace) and knows where the back of the net is (14 finishing), all this at the age of just 18. Originally from Cameroon, Breel Embolo now represents Switzerland and has been picked as part of their squad for EURO 2016. He scored 9 goals in 22 games in the league this season and now even Manchester United are eyeing up the young striker. With the Swiss hoping to advance from the group stages, Embolo will hope to be a big part of their EURO campaign.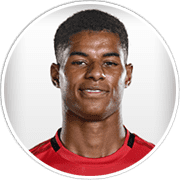 Marcus Rashford
Okay, okay, okay. Some of you might hate me for this one but since the winter update on Football Manager, you could actually class Marcus Rashford as a wonderkid. Love him or hate him, Rashford has huge potential if he can live up to the standards of his debut season at Old Trafford. Roy Hodgson has called the 18 year old up to the England squad which will be a huge experience for the young man. Now, according to FM his PA is now around 143 which means he has the potential to be a pretty tidy striker on the game. Rashford already boasts ridiculously good acceleration (16) and pace (17), which will make him a handful for any defence. Now, he may not play every single minute for England but Rashford grabbed 5 goals in 11 in the league on his debut season and a goal on his England debut, you can't help but a little bit excited, right?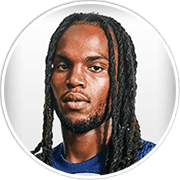 Renato Sanches
Now, I love a wonderkid, but it is quite a shame as Renato Sanches is on his way to Bayern Munich next season which will make him extremely hard to buy at a good price on future editions of FM. Sanches has the ability to be one of the best in the world with an outstanding 180 PA. Bayern had to be quick off the mark to make this signing as other teams were approaching but it was one hell of a signing. Being selected for the Portugal national side and most probably going to be getting a good amount of game time, this tournament could be pivotal for Sanches to show the world what he can do. The central midfielder is an absolute unit on FM. His physicals are ridiculous. For someone who starts the game at the age of 17, all but 2 of his physical stats are over 15 (agility 12, jumping reach 7) which is insane. This tournament could be crucial for Renato Sanches and he has the ability to take Portugal to another level.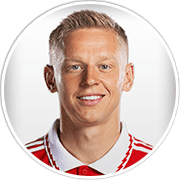 Olexandr Zinchenko
Now, here's one you may not have heard of. The 19 year old midfielder broke Andriy Shevchenko's record as Ukraine's youngest goalscorer on the 29th May, just in his second appearance for his national side. On FM he has a tidy potential (-85) which gives him the right to be on this list. Manchester City were thought to be interested in the young man, however it now looks like Borussia Dortmund may be hijacking the deal. Currently playing for FC Ufa in Russia, Zinchenko had an almost full season of appearances which is vital for a young player. The Ukrainian hosts fairly average stats on FM but average enough to be a solid capture for most English Premier League standard starts.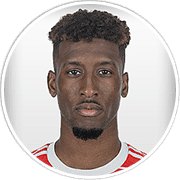 Kingsley Coman
Kingsley Coman wowed fans across the world with brilliant Champions League performances this year so it is no real surprise that the winger has been called up to the French national team. With the hosts as one of the favourites, Coman has the ability to score and assist a number of goals throughout the tournament. The 19 year old may well be difficult to purchase on the game unless you are willing to spend £30 million plus but with him being on loan at Bayern in the first season, it makes it a bit more annoying. Another quick player (you can tell I like pace right?) but Coman boasts 15 dribbling and 15 work rate which proves he could be one hell of a player at the EUROs.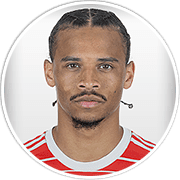 Leroy Sane
A candidate for the Bundesliga team of the season, Leroy Sane has collected some plaudits over the last year. Currently playing for Schalke, Sane has been selected to be part of the German national team who hope they can capture EURO 2016 glory. A versatile player who can play all across the midfield, Sané grabbed 8 goals and 6 assists in the league this season, not bad going for a 19 year old still finding his way in the game. Awesome with the ball at his feet, Sané looks to be a real threat when going forward. Like Sanches, the German winger's physical stats on FM are phenomenal. Pace, acceleration, agility and dribbling are all stand out stats for Sané (acceleration, agility, dribbling all 16, pace 18) which makes him an asset to any club or country.
Ante Coric
Now, another player you may not be too familiar with is Ante Coric. The 19 year old midfielder has been called up to represent Croatia at EURO 2016. Coric was just 17 when he scored his first continental goal in the Europa League for Dinamo Zagreb against Astra. This made him one of the youngest goalscorers in the competition and Dinamo still have hold of their man. West Ham are reported to be interested in Coric though, so it remains to be seen how long Dinamo can keep hold of him. Primarily played as an attacking midfielder, on Football Manager, Coric has some incredible technical stats. His dribbling (17), first touch (18) and technique (18), shows that Coric is like a wizard on the ball and could mean real business for Croatia if he gets the game time.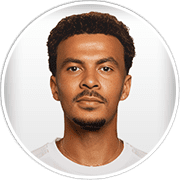 Dele Alli
After a quality debut season with Tottenham, Dele Alli has cemented himself as an England first teamer at the age of just 20. Operating as a central midfielder, Alli has solid stats across the board which makes him a brilliant player for any side. Along with quality physicals (only one below 13, which is jumping reach, 11), Alli's technical and mental stats are quality too. Scoring 10 goals in his first season in the Premier League shows that Alli has huge potential and could be a pivotal part of Roy Hodgson's push for European success.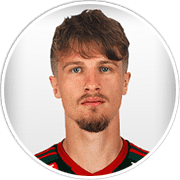 Tin Jedvaj
Our first defender on the list is Croatian, Tin Jedvaj. He currently plays for Leverkusen as a centre back and the 20 year old will be hoping he can cement a place in the Croatian team for EURO 2016. After starting his career at Dinamo, Jedvaj was lured away by Roma where he failed to break into the first team but then recently moved onto Leverkusen. The young centre back has solid stats according to FM, however as a centre back, his lack of aerial presence may put you off. Despite that though, Jedvaj makes up for that with pace and solid mental attributes. The Leverkusen centre half could get his name out there with some solid defensive performances at this years tournament.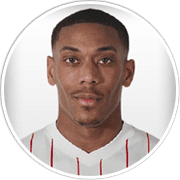 Anthony Martial
Yet to score for France before this tournament, Anthony Martial's solid debut season at Manchester United is enough for him to be in the French squad this summer. Scoring 11 league goals, Martial has the ability to upset any group of defenders. Even FM agrees, with awesome dribbling (16) along with his speed (17 acceleration, 16 pace), Martial could start a counter attack of his own or make defenders tremble as he runs towards them. Combine this with his finishing (15) and technique (15), Martial has the potential to be one of the players of the tournament at the age of just 20. With France hoping to go all the way, the Manchester United forward will be hoping to be part of the success.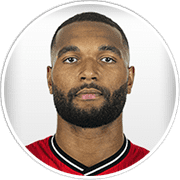 Jonathan Tah
Another 20 year old and the second Leverkusen centre back on this list. Jonathan Tah was a late replacement for Antonio Rudiger, but will still hope to make an impact for the Germans at this years European Championship. He made his debut for Germany this year in a 3-2 loss to England. Tah is another very physical and composed centre half and another player nominated for the Bundesliga team of the season, which shows how good he was this season. Along with Jedvaj, Leverkusen have two very promising defensive talents and it will be interesting to see how long that they hold on to them for.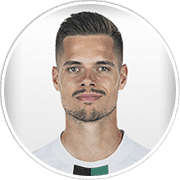 Julian Weigl
Hey, look, another 20 year old German. Weigl made his breakthrough into the Borussia Dortmund side at the start of this season and went onto playing for them 40 times this season in all competitions, playing well enough to be called up for the German national team. On Football Manager, Weigl has absolutely quality mental attributes. Teamwork (18), composure (17), decisions (17) and anticipation (16) are the early stand out ones. Along with his passing (15), Weigl has ridiculously huge potential to be one of Dortmund's next big things and it would be awesome to see him get some game time at this years EUROs.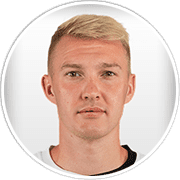 Victor Kovalenko
The final player on this list is Victor Kovalenko. The young attacking midfielder has been called up to represent Ukraine at this years European Championship. Currently at Shakhtar, Kovalenko has some pretty tasty FM stats which could lure you to try and pick this guy up for fairly cheap. Not many of his stats stand out massively, but like Dele Alli, his stats are pretty solid across the board which makes him a real decent prospect. Despite not scoring a goal for Shakhtar, Kovalenko's creativity earned him his first few Ukraine appearances in friendlies earlier this year. If Ukraine want to make a push, Kovalenko could be the talisman for their team this year.