Poland National Team Background:
The Polish Men's National Team – Orły (The Eagles) have represented Poland since their first international match in 1921.
Poland has a rich history in men's international football qualifying for the FIFA World Cup on no less than 8 occasions finishing 3rd on two occasions in 1974 where they famously beat defending champions Brazil to secure 3rd place and in 1982 where they beat France.
Poland also won the Gold medal in the 1972 Olympic games in Munich and won silver twice in 1976 and 1992 respectively.
Poland at the EUROs:
Poland has qualified for the EUROs on 3 occasions, all coming in the last 15 years co-hosting the competition in 2012 along with Ukraine. In 2016, Poland reached the quarter-finals which is their best finish to date
Major Cities:
Warsaw
:
Warsaw is the capital and largest city of Poland. The city has examples of architecture from the gothic, the renaissance, the baroque and neoclassical periods all of which are within walking distance from the city centre.
Almost completely destroyed in the Second World War, the city's old town has been painstakingly restored to some of its former glory.
With its diverse neighbourhood, Warsaw is a fun and interesting place to explore, with a plethora of cheap restaurants, bars and clubs for visitors
Krakow
:
Krakow is the second largest city in Poland. It was once the capital of the Crown of the Kingdom of Poland from 1038 to 1569 and the Polish-Lithuanian Commonwealth from 1569 to 1795.
An atmospheric place to visit, Krakow's picturesque Old Town is mesmerizing – delightful churches and old buildings line its charming squares. It also has the biggest market square in Europe. Multiple eateries and pubs can be found throughout the city and there are endless options for a great nightlife here in case you need a break from visiting its historical sites and fantastic museums.
For those interested in world war history, Krakow is only 66 kms from the Nazi concentration camp at Auschwitz.
Poznań
:
Poznań is amongst the oldest cities in Poland and is best known for its renaissance old town which was destroyed during World War 2 and rebuilt and Ostrów Tumski cathedral.
The city has its fair share of historical sites and museums. In recent times however, Poznań has developed a youthful feel thanks to its large student population which means its pubs and restaurants are full of life and energy.
Note: This author has not yet had the privilege and opportunity to visit Poland. The above has been shamelessly collated from the below websites. Check them out for more details on visiting Poland. The author is not affiliated with any of these sites.
https://lovepoland.org/main-towns-and-cities/
https://www.touropia.com/best-cities-to-visit-in-poland/
The Manager:
Paulo Sousa
is the current manager of the men's national team. He is quite new to the Polish set up having taken up the post in January '21 replacing former manager Jerzy Brzęczek. This is his first foray in international management as a manager having previously been an assistant coach to Carlos Queiroz.
Paulo Sousa is a former Portuguese International player having represented his country 52 times. He started his career at S.L.Benfica and has gone on to represent some of the biggest clubs in Europe including Inter Milan, Juventus and Borussia Dortmund. In his playing days, Sousa was known to be a hard tackling midfielder with an intelligence and ability to set the tempo and play the occasional killer pass.
Sousa's coaching career has seen him take charge of clubs in countries across the globe including China, England, France, Israel, Italy, Hungary and Switzerland.
Sousa coaching career as with any coach's career has been marked with highs and lows. In his time at Swansea city, they managed to reach their highest league position in 27 years (7th in the championship in 09/10). He has also won the league in Israel with Maccabi Tel Aviv (13/14) and Switzerland with Basel (14/15).
Accolades (Playing Career)
S.L.Benfica: Supertaça Cândido de Oliveira - 1989 Primeira Liga - 1990/91 Taça de Portugal - 1992/93
Juventus: Serie A - 1994/95 Coppa Italia -1994/95 SuperCoppa Italiana - 1995 UEFA Champions League -1995/96
Borussia Dortmund: DFB-Supercup - 1996 UEFA Champions League - 1996/97 Intercontinental Cup - 1997
Accolades (Coaching Career)
Videoton: Szuperkupa - 2011, 2012
Maccabi Tel Aviv: Israeli Premier League - 2013/14
Basel: Swiss Premier League - 2014/15
The Tactics:
Paulo Sousa has been in charge of the national team since January'21. Since then, his team have played 4 matches, won 1, drawn 2 and lost 1.
Prior to his arrival, Poland generally played a 4-2-3-1 or 4-4-1-1 formation with Lewandowski spearheading the attack and one of either Zielinski or Klich playing behind the striker.
Sousa is known to be flexible with his tactics and adapt them basis the players at his disposal. Since taking charge, he identified that the team's strength is in their strikers and has adopted a two or three striker system in all of his matches to date.
Poland predominantly plays with a
3-man defence
with Krychowiak playing as the holding midfielder in front of the defence allowing the wingbacks to bomb forward along with one of the midfielders.
Up front, the
powerful duo of Piatek and Lewandowski
lead the line with either Milik or Zielinski supporting them.
The Spine:
The Polish team has a strong spine with genuine quality across the centre of the pitch. The team have quality goalkeepers in Szczesny and Fabianski, good midfield with Krychowiak an Zielinski and a top-heavy attack with one of the best strikers in the world in Lewandowski. The below are some of the players that are vital for the team's success during EURO 2020.
GK – W.
Szczesny
:
Since his move to Juventus in the summer of 2017, Szczesny has won silverware in each of his years at the club. In that time, the former Arsenal man has quietly matured into one of the best keepers in Europe winning the Serie A best keeper of the year award in 2019/20. For Poland, he has won 52 caps over the course of his career.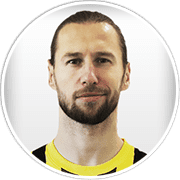 Mid – G.
Krychowiak
:
Grzegorz Krychowiak is an accomplished holding mid fielder currently playing for Lokomotiv Moscow. Over the course of his career, Krychowiak has played for some of the biggest teams in Europe including Paris Saint Germain. Since moving to Lokomotiv Moscow in 2018 initially on loan before a permanent move in 2019, Krychowiak has scored 23 goals, 14 assists in 107 appearances for the club. He has earned 79 caps for Poland scoring 4 goals and is one of their key players in the centre of the park.
Mid – P.
Zielinski
: Piotr Zielinski is an accomplished attacking central midfielder currently playing for Napoli in the Italian Serie A. During his time at Napoli, Zielinski has made 239 appearances for the club scoring 32 goals and providing 28 assists. Not known for his defensive abilities, Zielinski thrives on the attacking end of the pitch whether it be progressive attacking runs or his penchant for killer through balls. His style of play is often compared to Kevin De Bruyne. For Poland, he has earned 59 caps scoring 6 goals.
For – R.
Lewandowski
: There's not much that can be written about the Polish captain that hasn't already be written. The man is simply a goal scoring machine. This season, Lewandowski has taken it up a level and scored 41 goals in 29 appearances in the Bundesliga for Bayern Munich in the process breaking the league record for most goals scored in a single season. Incidentally, the previous record was also held by a Bayern Munich legend Gerd Muller. Robert Lewandowski is one of the few players who can truly share a stage with Ronaldo and Messi and not feel out of place.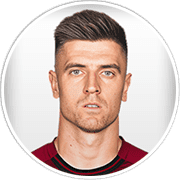 For – K.
Piatek
: Unlike his strike partner, Piatek has had a couple of difficulties adjusting to life in Germany with Hertha Berlin. After scoring 26 goals in 55 appearances in the Serie A for Genoa F.C and Milan respectively, Piatek has only managed 11 goals in 47 (27 starts) appearances for Hertha Berlin. Having said that, he is only 25 years old and has yet to reach his peak. A good finisher and a decent with his head, Piatek is a threat during set pieces as well.
EURO 2020 Group E:
GROUP E TEAMS:

Spain

Sweden

Poland

Slovakia
Poland is placed in Group E alongside formidable opponents such as Spain and Sweden and neighbours Slovakia for EURO 2020.
Spain under Luis Enrique had an amazing EURO 2020 qualifying campaign topping Group F winning 8 of their 10 matches while drawing the other 2 with a goal difference of +26. They will be the bookies bet to top Group E.
Sweden join their Group F rivals Spain by finishing 2nd in the qualifiers and thus automatically qualifying for the tournament. However, Sweden will be without their legendary striker Zlatan Ibrahimovic who misses out due to injury, which might hamper their chances of qualifying for the knockout rounds
Poland topped Group G on their way to EURO 2020 ending their qualifying campaign with 8 wins, 1 draw and 1 loss.
Slovakia finished third in their qualifying group, however, managed to qualify for EURO 2020 via the Nations League play-off berths. This is only the 2nd time that Slovakia have qualified for the EUROs.
As per the tournament rules, the top 2 teams from each of the six groups will qualify for the round of 16 while the remaining four spots will be awarded to the four best third-placed teams.
As Portugal proved in 2016, it is possible to win the tournament after finishing third in the group stages.
Poland at EURO 2020: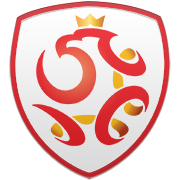 Due to covid-19 restrictions, working remotely has become a reality, however, Sousa's case feels like one of the ultimate tests. Sousa has had to rely on Zoom meetings to interact with his players during the season. This followed by subsequent one-on-one calls with players helped lay down the concepts of what he expects from his players on the pitch.
Poland's chances of qualifying for the knockout round depend on how quickly they are able to adapt to Paulo Sousa's tactics and the prowess of their star-studded attack.
Their record of 1 win, 1 loss and 2 draws under Sousa show that there is still work to be done here.
Predictions:
This writer believes Poland will finish 2nd in Group E and advance to the knockout stages.
Depending on the team they are matched with in the knockout round, Poland can qualify for the quarter final. However, looking at the quality of the teams in the tournament, it is difficult to see Poland qualify past the quarter final stage.
From the author:
Hi All,
My name is Aditya and I'm based in India. Hope you're all safe and well.

First off, thank you for reading this article. It has always been my desire to write about football, however, I never really got the chance to do it. A huge Arsenal fan and an experienced FM player (right from when Freddy Adu was king), this is the first time I've actually written an article about football. Constructive feedback is always appreciated and basis your feedback, I hope to be able to contribute more.

Would love to get in touch and discuss football with likeminded folks. You can find me on Twitter - @SideShowAudi

Cheers.