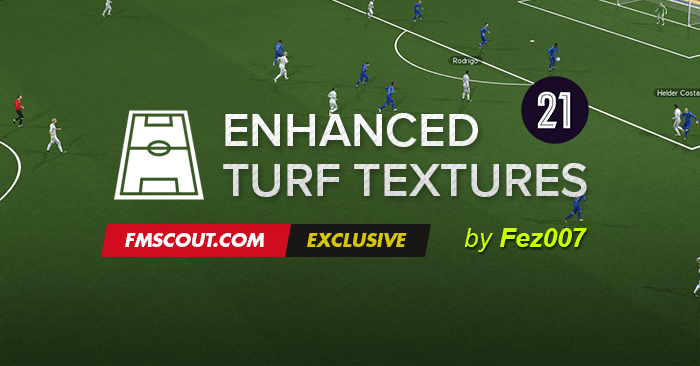 Following my work
New Turfs for FM20
, I have once again added new and improved grass textures making the game look more realistic.
Winter, mud and grass turfs done.
Enhanced FM21 Turfs Preview
Daytime
Daytime 2
Daytime 3
Dry Daytime
Damp Day
Winter Daytime
Night Game
Mud Frozen
Mud Day
How to install Enhanced Turfs on FM21
1. Extract the contents of the downloaded .7z file with a free tool such as 7-zip for Windows or The Unarchiver for Mac OS.
2. Move the extracted
textures
folder to your FM21 user data folder.
/Documents/Sports Interactive/Football Manager 2021/
3. Run Football Manager 2021 and go to: Preferences > Interface
Clear Cache. Return to the same screen.
Enable: 'Reload skin when confirming changes in Preferences'
Reload Skin.