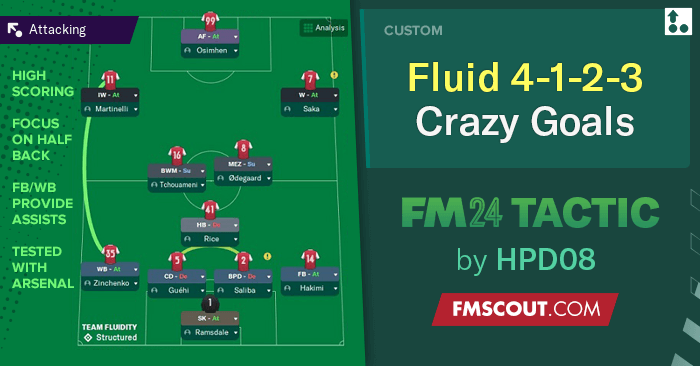 A fluid 4-1-2-3 tactic that places huge emphasis on the DM Half Back dropping back through the centre of defence to make a 3 whilst the wingback and fullbacks push on creating an overload in midfield.
The tactic utilises a winger and an inverted winger, with a full back and wing back respectively supporting them behind.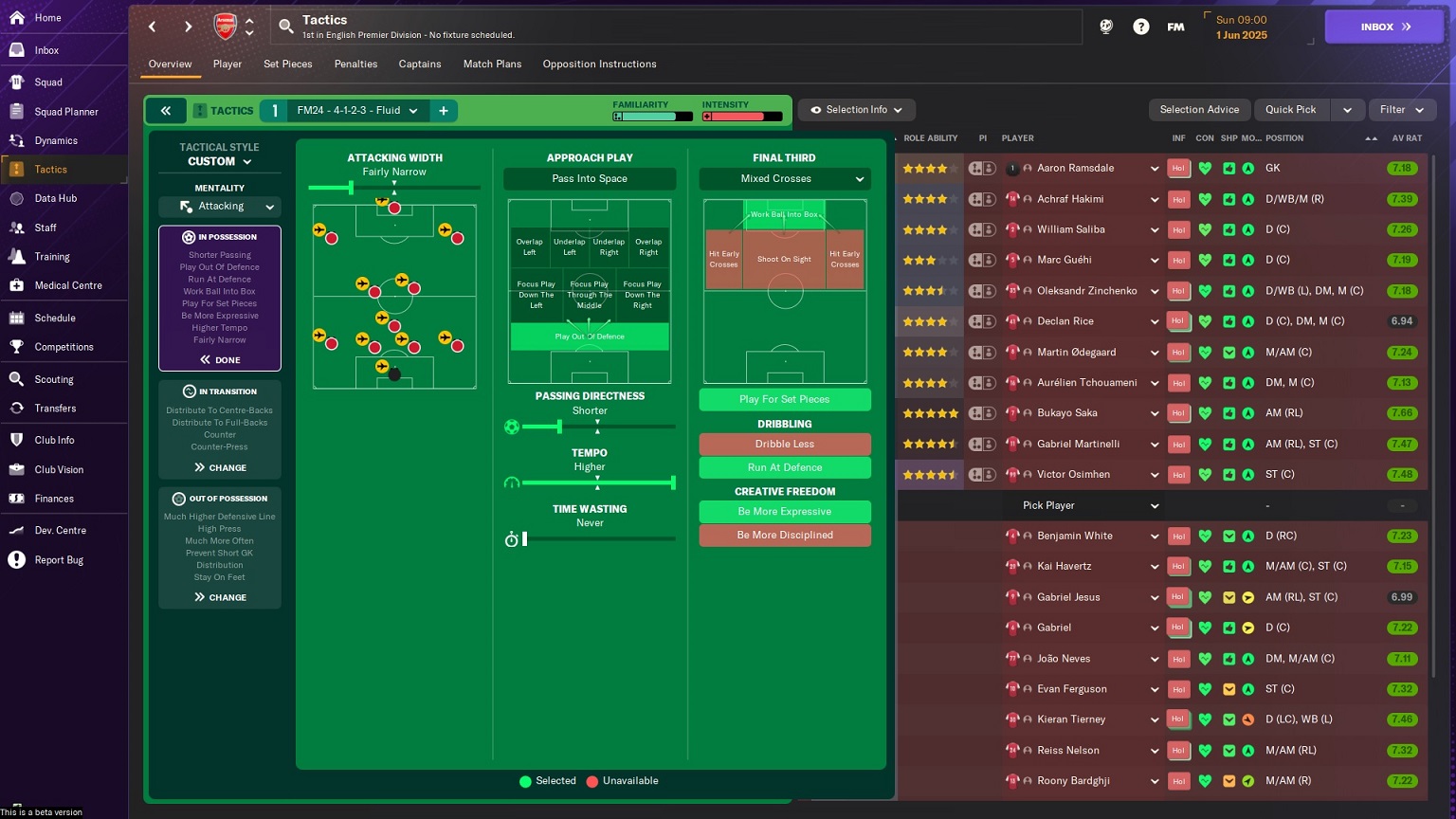 In the case of this tactic, I have used Rice as the Half Back as he slots nicely into the back 3 with Gabriel and Saliba either side whilst in possession.
This means that Zinchenko (Wing Back) and Hakimi/White (Full Back) can push forward to support the midfield and attack.
Saka has been used as a winger and scored 45 goals with 21 assists.
Martinelli produced near equally impressive figures with 32 goals and 15 assists from the left wing, I did interchange his role sometimes to winger/inverted winger, depending on opposition.
The strikers will also score a huge amount of goals, Osimhen with 32 goals and 13 assists with Ferguson, understudy, still weighed in with 24 goals and 4 assists despite only starting 17 games.
This tactic fully revolves around the midfield being as fluid as possible with the full backs. The mezzala position has been used by Odegaard who registered 26 assists from that position as he moves in the channel with the full back pushing from behind.
The BWM next to him enables the team to remain defensively solid and whilst being a defensive role, Havertz and Tchouameni rotated and delivered 12 goals and 21 assists.
As you can see, goals will be shared amongst the team using the tactic, the full backs/wing backs produced nearly 50 assists.
Some key results being 10-0 at home v Newcastle, 9-1 a Home to West Ham, 11-0 at home to Leicester and 8-1 at home to Burnley.
Stats -
Games Played: 65
GOALS : 229 (3.52 per game average)