How often have you loaded up Football Manager, only to stare at the start screen and not know which countries to load or clubs to take charge of? Hopefully, FM Scout's League Lowdown series might inspire you.
Have you ever taken charge of a club in Greece? This is a country that offers fans of Football Manager two playable divisions to compete in as well as some huge clubs that are hungry for European success, supported by some of the most passionate fans that you will find anywhere in the world. Let us begin by looking at the league structure in this great nation.
If you enjoyed the video, why not subscribe to FM Llama's channel.
The Greek League Structure
Greece's top division is the Super League, a 14-team division in which teams play each other home and away to create a 26-game regular season before the league splits in two.
The top six after the league split go into a Championship Group and play each other home and away creating an additional ten games. The team that finishes top are crowned the champions, the team that finish second grab a Champions League qualification place and the teams that finish third down to six qualify for UEFA's other competitions.
The Super League clubs that finish in the bottom eight at the end of the regular season go into the Relegation Group. They only play each other once more, creating an extra seven games in their season. At the culmination of the Relegation Group, the team that finishes bottom are automatically relegated to Greece's second tier, whilst the team that finishes 13th go into a play-out against the team that finishes second in Super League Two's promotion group.
The twelve team Super League Two also has a league split. The top six at the end of the regular season compete for the promotion spots whilst the bottom six battle to avoid the relegation positions. The top team at the end of the promotion campaign are automatically promoted whilst the team that finished second get into the promotion playoff. In the relegation group the two teams that come bottom are relegated out of the playable divisions in Football Manager.
If this sounds like a country you might enjoy managing in, let's see if we can tempt you with a prospective club that you could take charge of, starting with Greece's most decorated side.
Olympiacos – Greece's most successful club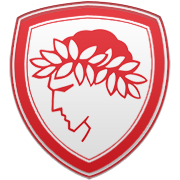 Only six clubs have ever won the top division in Greece and more than half of those top division honours have been won by Olympiacos, a club from Piraeus, a port just outside Athens. They have an enviable history, including forty-four Super League titles and twenty-seven Greek Cup wins. However, there are no European honours for Olympiacos, or in fact any team in Greece. So if you like the idea of taking a team from a country that has so far been unsuccessful in its pursuit of European glory then Olympiacos might be a club that you can develop and guide to continental honours.
Olympiacos play at a 32,000 capacity stadium and they've also got some of the best facilities of any club in Greece in Football Manager, boasting 'great training facilities', 'excellent youth facilities' and 'exceptional youth recruitment' as well. If you are looking to take charge of Greece's most successful team, Olympiacos are the club for you.
But not every player of FM21 wants to take charge of the nation's most successful club. So, who are the teams that might offer the biggest threat to Olympiacos?
Athens' Big Clubs - Panathinaikos & AEK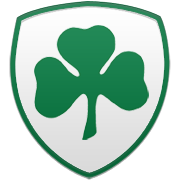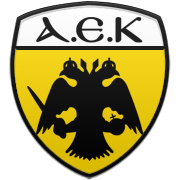 Historically, the two clubs that have offered the greatest challenge to the dominance of Olympiacos both come from the capital Athens, namely Panathinaikos and AEK.
Panathinaikos are Greece's second most successful club having won twenty league titles in their history, but it is more than a decade since their last. They have also won eighteen Greek Cups, although like Olympiakos, European titles have proved elusive so far. They do not have the facilities in FM21 that Olympiacos can boast either, with just 'good training facilities', 'good youth facilities' 'good academy coaching' and 'adequate youth recruitment', illustrating how this might be a longer-term project than Olympiacos might prove to be.
Neighbours AEK have twelve Super League wins in their history, the most recent of those coming in 2018, more recently than their city rivals Panathinaikos' last title. AEK were founded by refugees fleeing Constantinople during the Greco-Turkish war and traditionally play in yellow and black. The yellow represents hope, and the black represents pain.
AEK have fifteen Greek Cup wins, but again their facilities in Football Manager are perhaps not at the level that Olympiacos can boast, with 'good training facilities', 'good youth facilities', 'adequate academy coaching' and 'adequate youth recruitment'. Like Panathinaikos, AEK might prove a little bit more of a long-term project if your goal is to dominate European football.
Thessaloniki Clubs – PAOK & Aris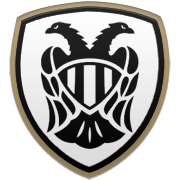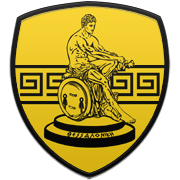 If we head north, into the mountains, to the region of Macedonia and to the city of Thessaloniki, we will find two more of Greece's best supported clubs. PAOK play at the 28,700 Toumba stadium, an arena that generates a hostile atmosphere for visiting teams. PAOK traditionally play in black as a mark of remembrance for all of the refugees that lost their lives during the Greco-Turkish wars and PAOK have won the Super League on three occasions, most recently in 2019. They have also won seven Greek Cups and they have one other distinction to their name.
PAOK are the only team from Greece to win the double whilst going undefeated during the entire season, a feat they achieved in 2019. If you are looking for a club with good infrastructure, passionate fans and an owner that's prone to running onto the pitch with a holstered pistol if a goal is ruled offside, well PAOK might be the club for you.
Thassaloniki rivals Aris play at the 22,500 Kleanthis Vikelidis stadium. Aris have also won the Greek Super League on three occasions, although you have to go back to 1946 to find the last of their topflight titles. They have got one Greek Cup win as well but in terms of a club that might provide a little bit more of a challenge and need building, Aris might fit the bill. Their infrastructure is not as impressive as their city rivals, nor some of their rivals from Athens. The teams from Thessaloniki have some heated rivalries, not just with each other but with the teams from Athens and the surrounding area as well.
The Island Clubs – OFI & Ergotelis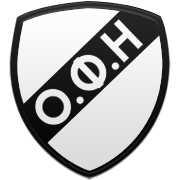 If you are looking for a tougher challenge and are willing to escape the mainland, Crete might be the island to tempt you. There are two clubs from Iraklion, the administrative capital of Crete that are playable in Football Manager 2021. Arguably the greater challenge is at Ergotelis. They play at a large stadium which holds 26,000 fans and they have been in the top flight in recent memory but they are currently back down in the second tier and have gone down as low as the third tier in their recent history. They might provide an interesting LLM challenge.
Their rivals from Crete's capital are OFI. They play at a modest 9,000 capacity stadium but they are the only team from Crete that has won a top honour in Greece. They claimed the Greek Cup in the 1980s and they have also played in European competition on seven occasions. OFI are also the former club of Greek international and Ajax player Nikos Machlas. OFI are currently in the topflight, although they do not have the resources of the clubs from the larger cities. However, if you are looking for a long-term save, both these island-based clubs are an interesting proposition.
Historic Names – Panionios & Apollon Smyrnis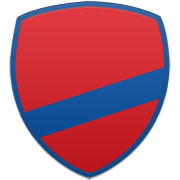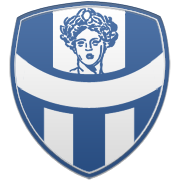 Many fans of Football Manager like to take charge of clubs that are amongst the oldest in that country. Neither of Greece's two oldest clubs originate from what is now known as modern Greece.
The oldest team currently playing in Greek football are Panionios, who were founded in 1890 but are originally from what is now the Turkish city of Izmir, formerly the Greek settlement known as Smyrni. During the Greco-Turkish wars, many people were refugeed from the Ottoman Empire back to Greece and they took their football clubs with them. Panionios relocated to the Athens suburb of Nea Smyrni and are now passionately followed by descendants of those refugee communities.
Panionios have won two Greek Cups, the most recent in 1998 and they are a team that has a fierce rivalry with AEK. Panionios have recently been relegated down to Super League 2, trading places with a team that has a similar history.
Apollon Smyrnis were founded in 1891, just one year later than Panionios and are also from what is now the Turkish city of Izmir. They have relocated to the Athens suburbs as well, to an area called Rizoupoli. Apollon have not won the Greek Super League but have twice been runners up and reached the Greek Cup final in 1996. If the idea of taking charge of a club that is steeped in history and means a lot to the communities that follow them appeals to you, then both Panionios and Apollon Smyrnis are clubs that you might enjoy managing.
The Lone Title Club - AEL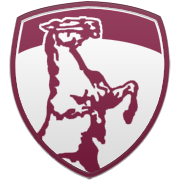 The other of the six teams that have won Greece's top division is AEL, the only winner from outside greater-Athens and Thessaloniki. AEL have only won the top division once, back in 1988 but they've also won the Greek Cup twice. AEL hail from Larissa, Greece's fifth largest city. The team are nicknamed The Queen of the Lowlands, play at a stadium that was redeveloped in 2011 and currently compete in the Super League and regularly qualify for European competition. If you like the idea of taking charge of a team that plays away from the nation's capital of Athens and has proven in the past that they are capable of winning honours, AEL might be the challenge that you are looking for.
---
So that's the League Lowdown on Greece – a nation that boasts well supported clubs desperate for a manger that can secure European silverware as well as smaller clubs that offer the perfect challenge for a long-term project. If none of the ten clubs covered in this guide are quite right for you, perhaps we might at least have inspired you to load up the Greek leagues and seek out your own next great Football Manager adventure.