How often have you loaded up Football Manager, only to stare at the start screen and not know which countries to load or clubs to take charge of? Hopefully, FM Scout's League Lowdown series might inspire you.
Have you ever taken charge of a club in Portugal? Portugal offers three playable divisions in the 2020-21 season in FM21. Football in Portugal is historically dominated by three incredibly powerful clubs but there are plenty of interesting challenges in this great nation for Football Manager fans. Let's begin by explaining the league structure in Portugal.
If you enjoyed the video, why not subscribe to FM Llama's channel.
The Portuguese League Structure
Portugal's top division is known as Liga Nos and is currently made up of 18 teams that play each other home and away to create a 34-game season. The bottom two sides at the end of the season are relegated and from 2020-21 the team that finishes 16th must take part in a two-legged playoff against the third-place team from the division below.
In Portugal's 18-team second tier, the top two teams are automatically promoted to Liga Nos, the third-placed team enter the play-off match and the bottom two teams are relegated out of the second tier.
Below the second tier, Portuguese football is being restructured. For the 2020-21 season, Portugal has a regional third tier comprising eight different groups, with each group consisting of 12 teams. However, Portugal is introducing a new national third division called The Tricera for the start of the 2021-22 season. The placing's during this season's third tier will decide which teams will make up the new national Tricera division and which teams will make up the newly created regional fourth tier. When it is created, this new fourth tier will have four regional groups each made up of 15 teams.
This means the structure in the Portuguese league is both a complicated and evolving landscape. But what about the clubs that you could take charge of in FM21? Which clubs might provide you with your next Football Manager adventure? Let us start our look at these club with Portugal's 'Big Three'.
Portugal's 'Big Three' – Benfica, Porto & Sporting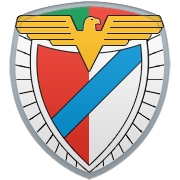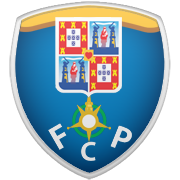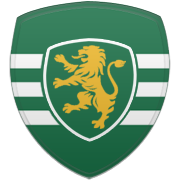 The 'Big Three' are so called not just because of their huge supporter base, but also because of the number of titles that they have won and between them. These are not just domestic titles either, as all three of these clubs have won European honours.
The team that has won Portugal's topflight the most times is Benfica, who hail from the capital Lisbon and play at the imposing 64,000 capacity Estadio da Luz. Benfica won Europe's top honour, the European Cup (or the Champions League as it's known today) twice during the early 1960's, with a young Eusebio leading the forward line. They have also won thirty-seven Liga Nos titles, the most of any team from the nation, and twenty-six Taca de Portugal's, which is Portugal's main cup competition.
If you are looking to take charge of a team that has impressive facilities, then Benfica truly deliver. They possess 'state of the art' training facilities and youth facilities, 'excellent' academy coaching and 'exceptional' youth recruitment. If you favour taking charge of teams ready to compete for titles from day one, then Benfica are an appealing option.
Their closest challenger in terms of topflight honours is FC Porto, who hail from the northern city of Oporto. They play at the 50,000 capacity Estadio do Dragao. FC Porto may not have won Liga Nos as many times as Benfica but they do have amassed more European trophies than their Lisbon rivals. They have been crowned Champions League winners twice, and these titles both came more recently than Benfica's, winning it in 1987 and again in 2004 when a young Jose Mourinho was Head Coach.
Porto have also won the Europa League (or UEFA Cup) twice, in 2003 under Mourinho and again in 2011. They have won the Liga Nos title twenty-eight times as well as sixteen Taca de Portugal's, giving them an impressive trophy haul of their own. They possess similarly impressive infrastructure to Benfica, boasting 'excellent' training facilities, 'great' youth facilities, 'exceptional' academy coaching and 'excellent' youth recruitment.
Completing the 'Big Three' are Sporting, who are Lisbon rivals to Benfica. Playing in their iconic green and white hooped shirts, Sporting play at a 50,000 capacity arena. Sporting have not won as many trophies as FC Porto or Benfica, but they still have a history littered with honours and have a huge supporter base as well as being another club from Portugal to experience success in European competitions. They were victorious in the now defunct UEFA Cup Winners Cup in the 1960's as well as winning eighteen Liga Nos titles, although the last of these was almost 20 years ago. Sporting also have seventeen Taca de Portugal wins as well as possessing 'state of the art' training facilities, 'superb youth facilities' and 'excellent' and 'exceptional' academy coaching and youth recruitment respectively. Perhaps Sporting offers a greater challenge in FM21 than Benfica or Porto, but you could be the coach that restores them to the top of Portuguese and European football.
The Lone Title Clubs – Belenenses & Boavista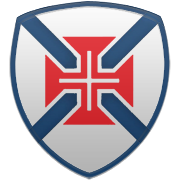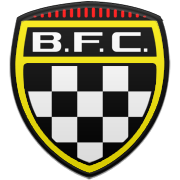 Since the formation of the Portuguese league in the 1930's, one of the 'Big Three' has been crowned champions in all but two seasons. An interesting concept for a Football Manager adventure could be to try and secure a second title for one of the two clubs that deprived the 'Big Three' of their crown, at least for a year.
In the 1945-46 season, Lisbon's third club Belenenses took advantage of the fact that the Big Three had been weakened somewhat by the Second World War and secured their first and only league title. Taking charge of them in FM21 is complex, however. There is a club called Belenenses in Liga Nos, but it's not the same entity that managed to win the league in the 1940's. This is because in 2018 there was an acrimonious divorce between the club and its supporters that led to Belenenses splitting into two separate entities. The business entity retained the team's Liga Nos status as well as the coaching staff and players that were contracted to the club, but the club members formed a new team that took up a place in Portugal's sixth tier. It is this amateur club that won the rights to the club's ground and training facilities as well as the club crest and the team's history, effectively making this the club that won the title in 1946. You would require a database editor that accesses the Portuguese sixth tier, but what a challenge it could be to take Belenenses all the way through the leagues and secure a second league title!
You will have no such problems taking charge of the other team in Portugal that has won the top division. In 2001, Oporto's second club Boavista won their only title. The team, nicknamed the checkered ones due to their iconic strip, have had some notable former players in their ranks such as former Portugal striker Nuno Gomes as well as a young Jimmy Floyd Hasselbaink. Alongside their solitary league title, Boavista have also won the Portuguese Cup five times in their history as well and are certainly a great option for a club you could take charge of to try and create the fourth dominant force in Portuguese football.
A Club On The Rise – Sporting Braga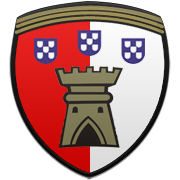 A club that has featured near the top of the league over recent seasons is Sporting Braga. They have found themselves finishing in the top three, subjecting either FC Porto or Sporting to finishing below them. They have been aided over recent seasons by their association with renowned super-agent George Mendes and they are a club now regularly competing in European competition. They have two Taca de Portugal wins in their history, most recently in 2016. They play at an ample 30,000 capacity stadium and if you are looking to take charge of a club that you might be able to build so that they can compete for trophies, Sporting Braga could be that team.
The Sleeping Giants – Vitoria Setubal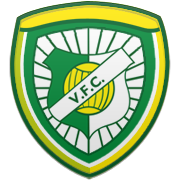 To brand any team a sleeping giant in Portugal is difficult when only five clubs have every won the title. However, there is one club you can take charge of in FM21 that will be starting in the third division despite competing in Liga Nos during the 2019-20 season. The club in question is Vitoria Setubal, the club that Jose Mourinho's father played for and who a young Jose used to creep into the stadium and watch play when he should have been at school. Setubal did not finish in the relegation places during the 2020-21 season but because of administrative and financial reasons they were demoted to the third tier of Portuguese football. They play at a 15,000 capacity stadium and have won the Portuguese cup three times during their history and are a club that are unaccustomed to life in the regional leagues and are eager for a return to the top division. Perhaps you could be the manager that can guide them back to Liga Nos.
Away From The Mainland – Maritimo, Uniao Madeira & Santa Clara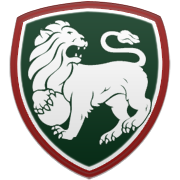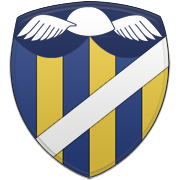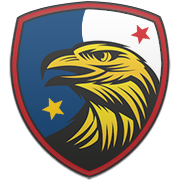 Portugal also has clubs from the islands of Madeira and The Azores that you could take charge of in Football Manager. On the island of Madeira, where Cristiano Ronaldo was born, we will find Maritimo, who come from the island's capital of Funchal. Maritimo play at a 10,500 capacity stadium and are yet to win either a Portuguese title or a Taca de Portugal but they have had occasional appearances in European competitions down the years and if you like the idea of trying to guide one of the smaller teams in Portugal's top flight to the top of the domestic game then Maratimo might be the team for you.
If you drift further out into the Atlantic Ocean to The Azures you could take charge of Santa Clara. Currently competing in Liga Nos, Santa Clara is the biggest club from The Azores and are the only club from these islands that have competed in European competition. They play at a modest 10,000 capacity stadium and certainly present a sterner test in terms of competing for league titles, but if you like a challenge then Santa Clara might be the ideal choice.
A Club With History - Academica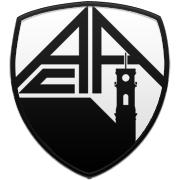 In Portugal's second division are the nation's oldest club Academica. They are a member of the Club of Pioneers, a group of teams that all claim to be the oldest in the nation that they play in. Academica's stadium holds just under 30,000 supporters and is one of the arenas redeveloped for Euro 2004. Academica hail from one of Portugal's most populous regions, Coimbra, and they also have two notable achievements in their history, having won two Taca de Portugal finals, a huge accomplishment for any club outside The Big Three. Having been founded in 1887, if you like your Football Manager adventures to be based at a historic club, Academica are worthy of consideration.
The Lower League Challenge – Leiria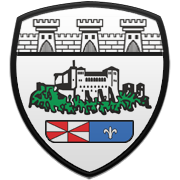 Starting FM21 in Portugal's bottom playable league are Uniao Desportiva de Leiria, who were playing in Liga Nos as recently as 2012. During that season, Leiria were declared bankrupt, leading to the loss of most of their playing staff due to unpaid wages. To complete their league campaign, in one of their penultimate fixtures they were only able to field eight players but fulfilled the fixture regardless. If the story of that kind of heroics attracts you to a club, Leiria are an interesting lower league challenge. You would not be the first great manager to take control of them either. After a brief spell in charge of Benfica, Jose Mourinho built his reputation managing Leiria, guiding them to a top-five Liga Nos position before leaving the club.
---
So that completes our guide to Football Manager in Portugal, a country that offers three playable leagues, clubs that have conquered Europe as well as clubs eager to take on The Big Three. If none of the clubs covered in this guide are quite right for you, perhaps we might at least have inspired you to load up the Portuguese leagues and seek out your own next great Football Manager adventure.